Summer Institute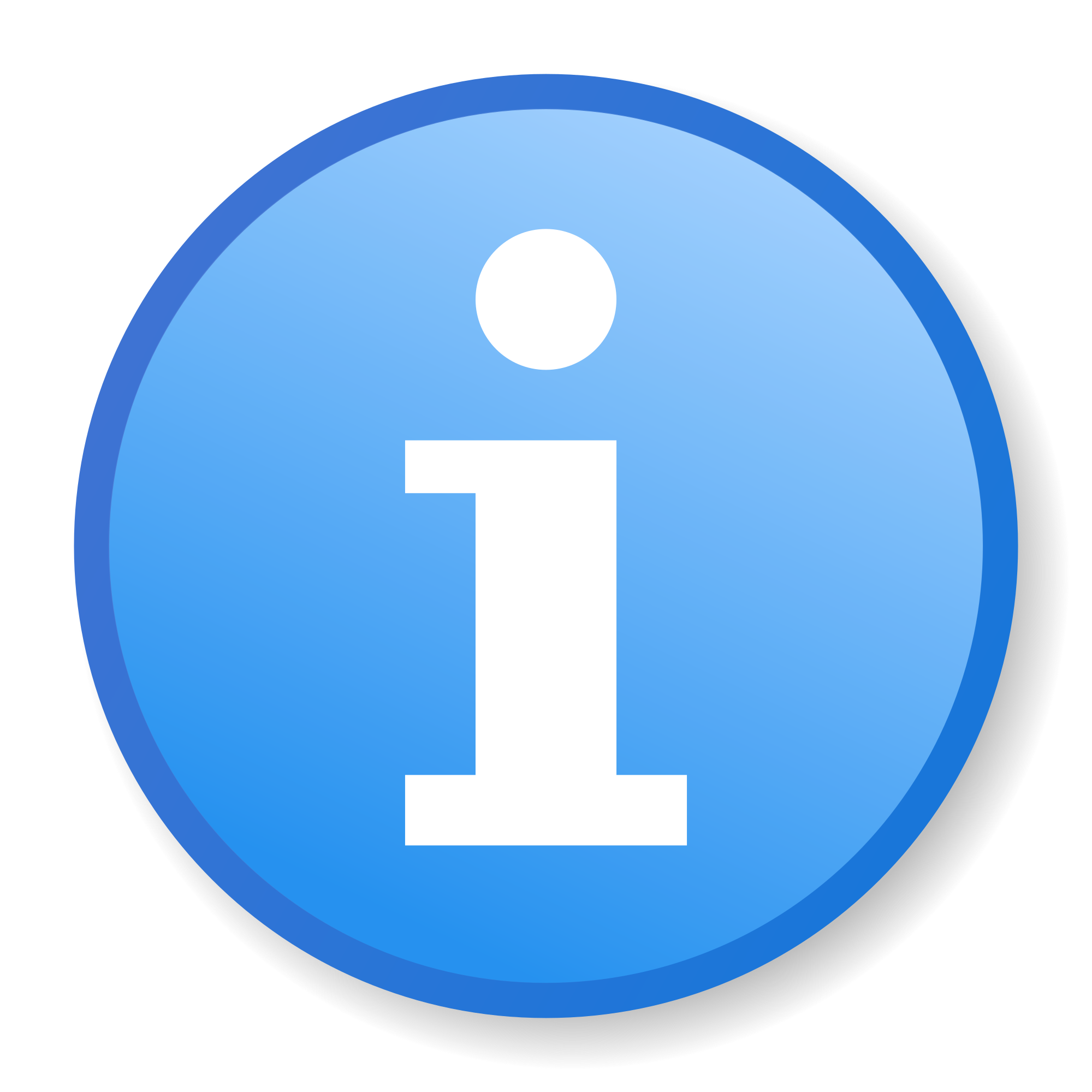 Due to social distancing measures to prevent the spread of COVID-19, C-STEM Professional Development will be conducted remotely.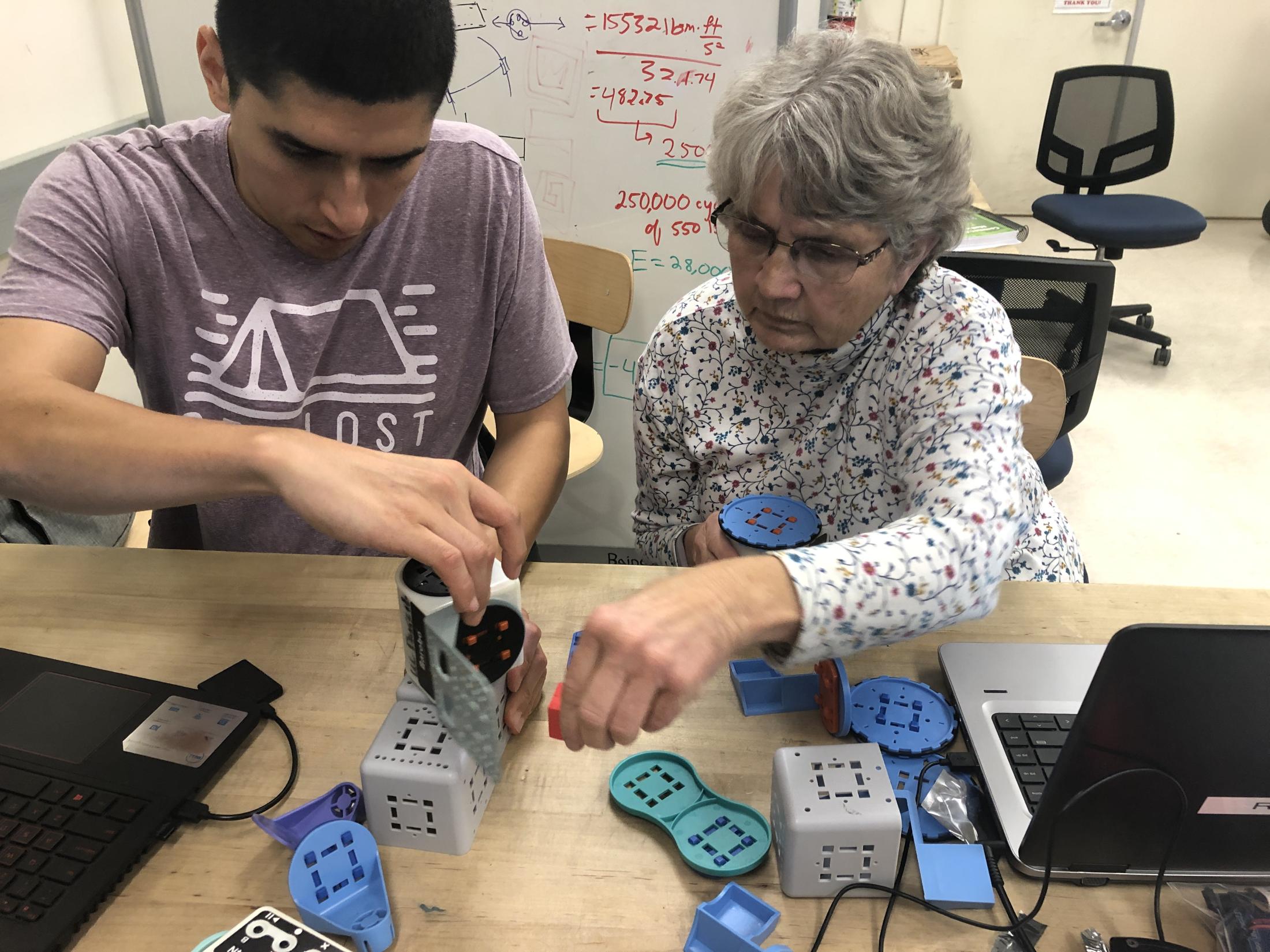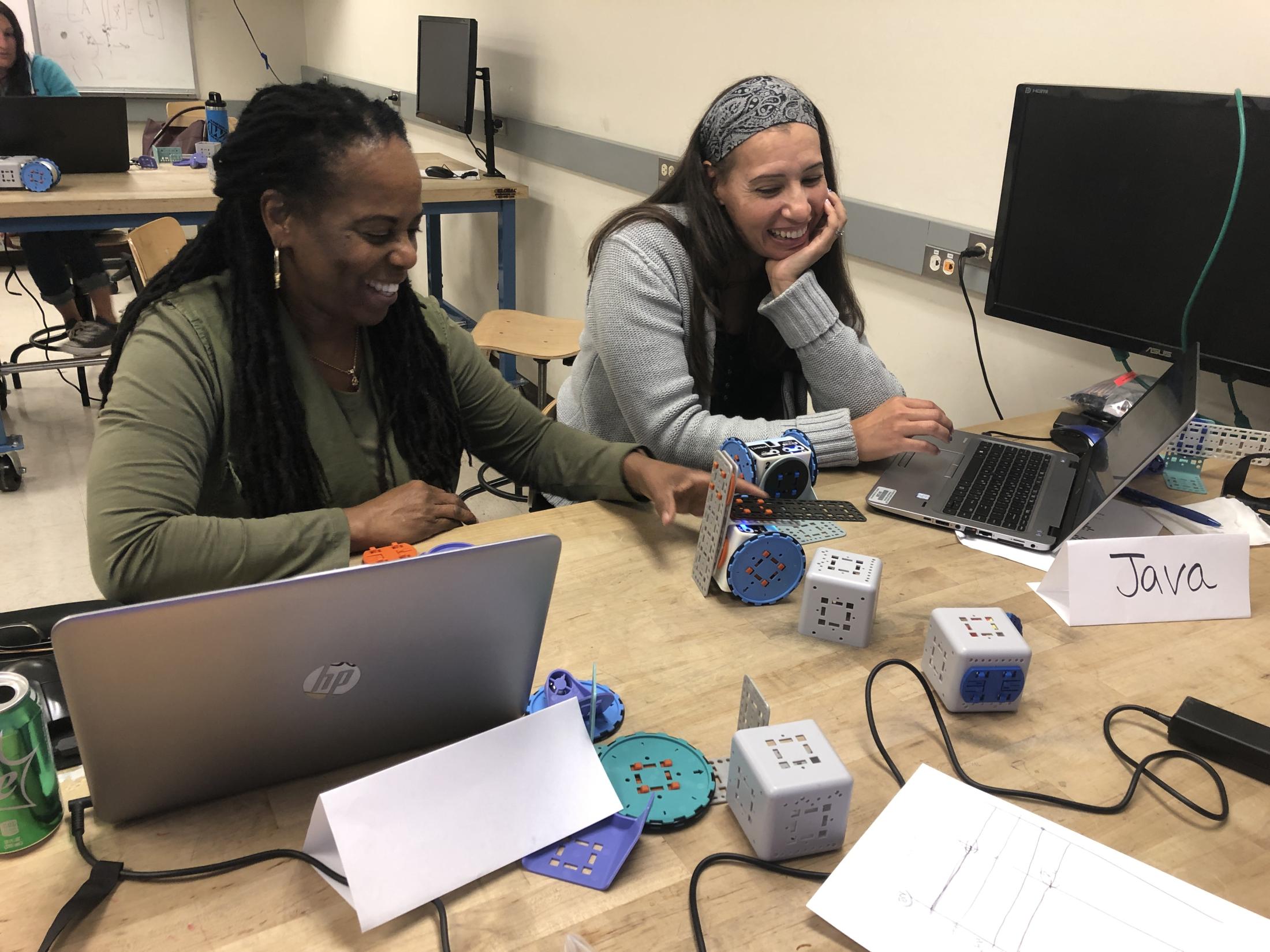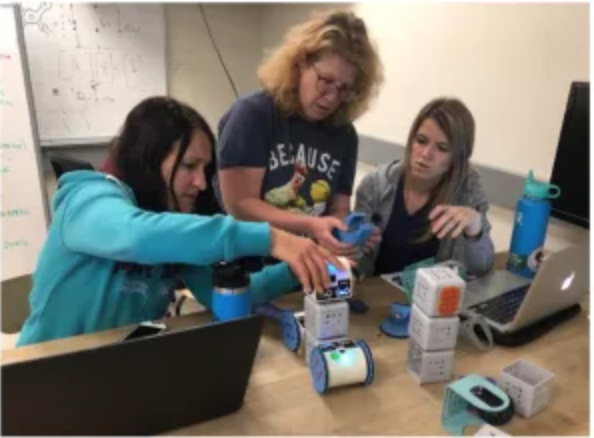 Summer Institute on Bringing Math, CS, and STEAM Education to Life
This intensive summer institute is designed to provide professional development for K-14 teachers to learn how to bring learning to life. Participants will gain first-hand experience on the principles of robotics, coding, and physical computing with Arduino and robotics, and how to integrate them into STEM classes.
This institute is open to any K-12 teachers. No prior experience is necessary!
Registration (space is limited, please register soon)
Due to COVID-19, this workshop will take place over 10 four-hour online sessions during summer 2021.
Attendees will  learn:
Computer programming, computational thinking, and problem-solving with coding using freely available C-STEM Studio, RoboBlockly, and Ch Arduino.
Teaching pedagogy and strategies for integrating coding, robotics, and physical computing activities into math, science and engineering curricula
RoboSim for simulating robots (Effective for Distance Learning and multiple robots!)
Ch Linkbot Controller for learning Math using both hardware and virtual robots.
ChDuino for interface Arduino
Introduction to electronics and programming Arduino board
Create your classes in RoboBlockly Classroom Management System for enrolling students, creating homework, grading homework, etc.
Create lessons and activities in RoboBlockly and share lessons, activities, homework assignment, and classes with others.
How to support the Common Core State Standards (CCSS),  Next Generation Science Standards (NGSS),  Computer Science (CS) Standards using the C-STEM Math-ICT Curriculum with interactive computing, programming, and robotics, and physical computing.
How to reinforce mathematical concepts with practical applications via hands-on computing and robotics activities.
Computing activities that reinforce logical reasoning and critical thinking skills.
How to teach students to write functions and visualize, process, save, and plot experimental and hypothetical data with hands-on applications.
Teachers will get first-hand experience of C-STEM RoboPlay Competition tasks and advise their students during this level-playing field robot competition.
In addition, participants will get to explore CCSS-Compliant Math and CTE Curriculum such as:
Kindergarten Math with Computing and Robotics Activities
Math 1-6  with Computing and Robotics Activities
Math 7 with Computing and Robotics
Math 8 with Computing and Robotics
Algebra 1 with Computing
Algebra 1 with Computing and Robotics
Geometry with Computing and Robotics
Algebra 2 with Computing and Robotics
Integrated Mathematics 1 with Computing
Integrated Mathematics 1 with Computing and Robotics
Integrated Mathematics 2 with Computing and Robotics
Integrated Mathematics 3 with Computing and Robotics
Robotics and Film Production
Introduction to Computer Programming
Introduction to Physical Computing and Making
Computer Programming for Solving Applied Problems
Computing with Robotics
Physical Computing with Arduino
Requirements
In order to participate in this workshop, participants must have the following equipment. Note that participants may either purchase the complete kits with their registration or use their existing components.
A Laptop running Windows XP or higher or Mac OS 10.10  or higher is necessary during the training. Please bring a laptop with you for participation in the workshop. Therefore, you can bring home all free teaching resources.
You need to download and install the latest C-STEM Studio version from our downloads page prior to your arrival on the day of training.
You must have administrative privileges on the laptop to install the software.
Details:
Cost: $850 / teacher. Space is limited. Check our Professional Development schedule and register soon to reserve your spot.
Registration covers instruction and teaching materials. Other meals, transportation, and lodging are not included.
Participants will receive:

"Learning Physical Computing with Arduino for the Absolute Beginner" pdf-copy textbook
"Learning Robot Programming with Linkbot for the Absolute Beginner" pdf-copy textbook

Attendees will receive a certificate of recognition as a C-STEM Certified Educator.
Credits

Optional  $145 for 2-4 Continuing Education Unit quarter credits from UC Davis Extension are available to participants of the full week.
Certificate of Professional Development Credit hours upon training completion.
Testimonials from Participants of C-STEM 1-Week Institute
This was incredible. I have been to A LOT of trainings, and this was by far the best!

Allen Thoe, Math and Computer Science Teacher, Citrus Valley High School, California
I really loved this training. In over 20 years of teaching I can't remember another one I enjoyed so much.

Sandy Andersen, Math Teacher, La Sierra High School, California
If you are interested in this summer institute, please contact us.