Teachers & Administrators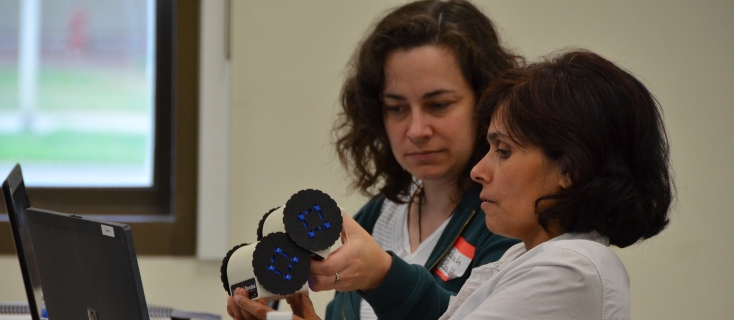 The C-STEM Center works to empower educators to confidently integrate technology into their classroom while maintaining focus on the objectives and standards that they currently teach.  Through our program and curriculum, teachers use technology to extend learning as well as provide alternative experiences for students who do not flourish in a regular textbook classroom.  Technology is used as a tool to help students expand their critical thinking skills and their ability to apply STEM concepts to real world situations.
Through professional development and curriculum development, the C-STEM Center supports teachers as they seek to give their students learning experiences which are relevant to the 21st Century. We work directly with teachers, districts and county offices of educations to create classes and programs which are tailored to their specific needs.
The annual C-STEM Conference on Integrated Computing and STEM Education provides a forum for educators to discuss the current educational landscape as well as issues related to integrated learning in computing and STEM education.  Participants share their views, experiences and best practices and are given an opportunity to discuss and influence the future direction of integrated computing and STEM education.