Roosevelt Middle School, Oakland Unified School District
A team from  the Oakland Unified School District won the 3rd place at 2015 RoboPlay Challenge Competition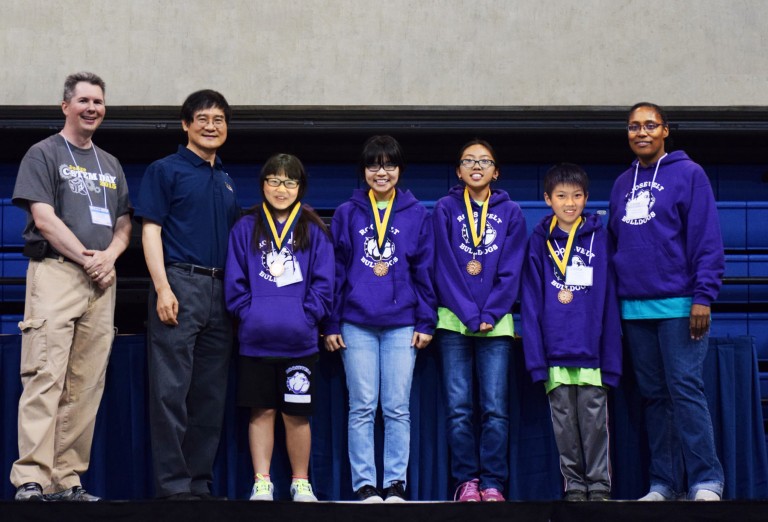 At the 2015 C-STEM Day a team from Roosevelt Middle School in Oakland Unified School District participated for the first time in the C-STEM Day RoboPlay Challenge Competition. Nearly 90% of students in the school are in a free or reduced-price lunch program, and the school population consists of a large number of English Language Learners. As the RoboPlay Challenge is a level-playing field robot competition, regardless of students' social-economic status or background, any team has the opportunity to succeed.
The team from Roosevelt, led by their teacher adviser Zelda Allison, won 3rd place in the UC Davis Regional Competition. As one student exclaimed during the award ceremony, "I am so excited, this is my first time I have ever won a medal and I will come to compete again next year!"
With strong support from Principal Cliff Hong, the school has now fully embraced the C-STEM program and is providing computer science education through the C-STEM curriculum for all students.