C-STEM Advisory Board
Gary S. May, Chancellor, UC Davis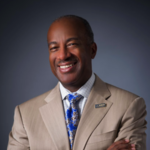 Gary S. May became UC Davis' seventh chancellor on Aug. 1, 2017. He leads the most comprehensive campus in the University of California system, with four colleges and six professional schools that offer 104 undergraduate majors and 96 graduate and professional degrees. UC Davis enrolls about 37,000 students, brings in nearly $800 million annually in sponsored research and contributes at least $8 billion to the California economy each year.
An accomplished scholar and engineer, May came to UC Davis from the Georgia Institute of Technology in Atlanta, where he had been for nearly three decades, most recently as dean of the institute's College of Engineering — the largest and most diverse school of its kind in the nation.
Prior to being dean, May was the Steve W. Chaddick Chair of Georgia Tech's School of Electrical and Computer Engineering and, previous to that, he was the executive assistant to then-Georgia Tech President G. Wayne Clough.
May is known as a dynamic leader with a passion for helping others succeed. He believes success is best judged by how we enhance the lives of others. Throughout his career, he has championed diversity in both higher education and the workplace. He developed and led programs to attract, mentor and retain underrepresented women and ethnic minorities in the STEM fields of science, technology, engineering and math.
In 2015, President Obama honored him with the Presidential Award for Excellence in STEM Mentoring.
In February 2018, May was elected as a member of the National Academy of Engineering — one of the highest honors in the field — for his innovations in educational programs for underrepresented groups in engineering and his contributions to semiconductor manufacturing research.
May has won numerous other honors for his research in computer-aided manufacturing of integrated circuits and has authored more than 200 technical publications, contributed to 15 books and holds a patent in this topic.
In 2010, he was named "outstanding engineering alumnus" of UC Berkeley, where he earned his master's and Ph.D. degrees in electrical engineering and computer science.
Mike Hardwick, Deputy Director, Sandia National Laboratories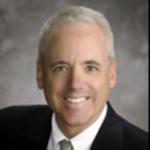 Mr. Mike Hardwick is the Deputy Director at Sandia National Laboratories in Livermore, California. He manages departments and programs responsible for nuclear weapon stockpile modernization, with a focus on reentry and air-delivered weapon systems.
Mike joined Sandia in 1986 as a mechanical design engineer to develop components and diagnostic capabilities in support of the nation's nuclear deterrent. In that role he contributed to programs such as the Strategic Defense Initiative (SDI) and Short Range Attack Missile (SRAM-II). In 1992, Mike moved to the Advanced Weapon System Studies group and developed concepts for future weapon systems to address evolving geopolitical conditions. As part of a technology transfer initiative, he also helped develop a novel automotive air-conditioning system. In 1994 Mike began work with Los Alamos National Laboratory to develop a new weapon component technology, which reached first production in 1998.
In 1999 Mike became the manager of the Gas Transfer Systems Engineering Department and in 2001 began serving as Deputy to the Vice President for Defense Programs at Sandia's California site. Mike's duties included serving as the liaison to the Sandia nuclear weapons business office and chairing a collaborative exchange between the US and UK weapons programs. In 2003 Mike became manager of the Predictive Simulation Department in the Computer Sciences and Information Systems Center. There he managed large-scale simulation projects to address nuclear safety concerns, implemented new QMU (Quantification of Margins and Uncertainties) methods for weapon simulations, developed data management tools for large simulations, and developed game-based simulations for weapon effectiveness studies. In 2010 Mike became the Senior Manager for Surety and Gas Transfer Systems, where he managed departments responsible for engineering development, technology maturation, and research for those two product families. In addition to his current stockpile modernization program responsibilities, Mike manages a suite of environmental test facilities and the machine shop for Sandia/California.
Mike has Bachelor of Science and Master of Science degrees in Mechanical Engineering, both from the University of California at Davis. In 1983, he was awarded the University of California College of Engineering Medal, the highest undergraduate honor awarded by the College of Engineering.
 
Ruthe Farmer, Chief Evangelist for the CSforAll Consortium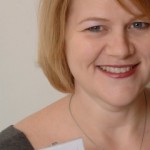 Ruthe Farmer has focused her efforts on diversity and inclusion in tech and engineering since 2001 and is currently Chief Evangelist for the CSforAll Consortium. She served as Senior Policy Advisor for Tech Inclusion at the White House Office of Science & Technology Policy focusing on President Obama's call to action for Computer Science for All, and previously served as Chief Strategy & Growth Officer and K-12 Alliance Director at the National Center for Women & Information Technology (NCWIT) . Over the course of her career, Ms. Farmer has launched and scaled up multiple national programs including Aspirations in Computing  the TECHNOLOchicas campaign for Latinas, AspireIT outreach program, Intel Design & Discovery, Lego Robotics for Girl Scouts and more. She served as the 2012 Chair of Computer Science Education Week, was named a White House Champion of Change for Technology Inclusion in 2013, received the Anita Borg Institute Award for Social Impact in 2014, and the Education UK Alumni Award for Social Impact in 2015. She is a guest contributor for Techcrunch, Amy Poehler's Smart Girls, the Shriver Report, and the Huffington Post, and has been featured in Forbes and TechRepublic for her work. Ruthe holds a BA from Lewis & Clark College and an MBA in Social Entrepreneurship from the University of Oxford Said Business School and is passionate about integrating innovative business strategies into social change efforts.
Myron Hattig, Amazon AWS, Internet of Things Senior Solutions Architect
Mr. Hattig is software and networking industry leader at the forefront of the Internet-of-Things revolution. He is currently Senior Internet of Things Solutions Architect at Amazon AWS. Previously he has held positions at startups, medium, and large companies such as Intel. Mr. Hattig developed numerous IoT solutions and defined the Wi-Fi, Bluetooth, Zigbee, and software roadmap for Atmel (now Microchip) as the Director of Product Planning. Prior to Atmel, Mr. Hattig rose through the ranks at Intel to become Director for global standardization of Wi-Fi, Bluetooth, and NFC. The screen mirroring application on mobile phones today is the result of his standardization work on Wi-Fi Direct and Miracast in the Wi-Fi Alliance.
Mr. Hattig has a unique combination of system thinking and business acumen that allow him to transform technology into impactful solutions for the real-world.
Lisette Estrella-Henderson, Solano County Superintendent of Schools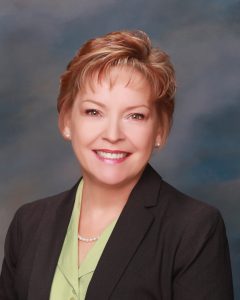 An innovative thinker and longtime supporter of C-STEM, Lisette motivates her team as well as business and community partners to explore and find solutions to close the achievement gap and provide high quality equitable education to all students.
Lisette Estrella-Henderson, has served as an Educator in Solano County for over 36 years. Lisette grew up in a military family and was raised in Solano County after her father was stationed at Travis Air Force Base. She attended Solano Community College and earned her Bachelor of Arts degree from the University of California, Davis, and a Master's in Education degree from the California State University, Sacramento, with focus on bilingual cross-cultural education and curriculum and instruction. In addition to her California Teaching Credential, she also holds her Bilingual Specialist and Administrative Services Credentials and is a certified leadership coach.
For the past 16 years, Lisette has worked with the Solano County Office of Education (SCOE) in various roles of increasing responsibility. In January of 2017, she became the first Latina Superintendent of Schools in Solano County's history and only the second female to hold the position.
Lisette proudly represents K-12 public education as an active member of several local, regional, statewide, and national organizations including the: California Association of Latino Superintendents and Administrators (CALSA); Association of California School Administrators (ACSA); U.C. Davis Computing, Science, Technology, Engineering, and Math (C-STEM) Girls in Robotics Leadership (GIRL) Advisory Board; California Collaborative for Education Excellence Advisory Council; District and County Superintendents Advisory Committee to the State Superintendent of Public Instruction; First 5 Solano Children and Families Commission; Solano Economic Development Corporation; Solano Partnership Against Violence; Solano Community Corrections Partnership; Solano Juvenile Justice Coordinating Council; Solano Coalition for Better Health; Solano Community College Educational Foundation Board of Directors; Vacaville Neighborhood Boys and Girls Club Board of Directors; Solano Kids Thrive; Solano Children's Alliance and Child Abuse Prevention Council; and local Chambers of Commerce.
Through her extensive knowledge, experience, and leadership abilities, Lisette has earned widespread respect and recognition from her community and up to the national level such as: 2020 Superintendent of the Year (Region 1), California Association of Latino Superintendents and Administrators (CALSA); 2019 C-STEM Administrator of the Year (UC Davis); 2018 Woman of the Year from the 3rd Congressional District; Women in Educational Leadership Award, American Association of School Administrators (AASA); Outstanding Woman Leader Award, ACSA Region 4; Curriculum and Instruction Administrator of the Year, ACSA (chapter, region, and state awards); Woman of Distinction Award, Soroptimist International of Dixon; Community Recognition Award, La Raza Lawyers Association of Solano; Distinguished Educator Award, Dixon Unified School District, and Champions for Children Award, Children's Network of Solano County. Additionally, her expertise has appeared in numerous publications, and she has presented at conferences in our community and region, as well as throughout California and across the United States.
Lisette lives in Vacaville with her husband of 33 years and has a daughter who recently graduated from college.
Dr. Frederick L. Uy, Director of Department of Educator Preparation & Public School Programs, California State University Office of the Chancellor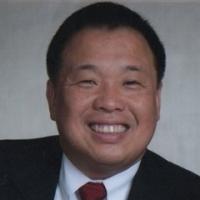 Dr. Fred Uy serves both as a Director in the Department of Educator Preparation and Public School Programs and Co-Director for the Center for the Advancement of Instruction in Quantitative Reasoning. Before joining the Office of the Chancellor, Dr. Uy was a Professor of Mathematics Education at Cal State LA and a K-12 mathematics teacher. In this position, he is responsible in overseeing and increasing the capacity of the department to provide leadership and support to the educator preparation programs on campuses across the CSU. He has contributed to CSU initiatives in secondary school teacher mathematics preparation as a trainer for the EAP in Mathematics, as the systemwide Director of MSTI, and as a leader in the CSU M-TEP. Dr. Uy also has served as a mathematics consultant for school districts and publishers and has conducted numerous professional development trainings statewide, nationwide and overseas in topics like mathematics pedagogy, teaching mathematics to ELs, assessments, Linked Learning, teacher preparation, and bilingual education.
Dr. Teresa W. Aldredge, Board President, Umoja Community Education Foundation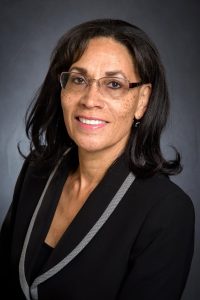 Dr. Teresa W. Aldredge is a founding member and current Board president of the Umoja Community Education Foundation, a nonprofit designed to support African American student success programs, with 57 affiliated California community colleges and universities that serve over 4,000 students annually.  Dr. Aldredge also serves as the Program Coordinator/Counselor for the Umoja Diop Scholars Program at Cosumnes River College in Sacramento, CA.
She has served in many leadership roles including Academic Senate President at Cosumnes River College, president of the California Counseling Association and president of the California Community College Counselors Association. She currently serves as Governor At-Large for the Faculty Association for California Community Colleges (FACCC) and was awarded the Full-Time Faculty of the Year award by FACCC.  She has also received the Exceptional Commitment Award from Cosumnes River College.
Dr. Aldredge earned an A.A. degree from Palomar College and a B.A degree in Psychology from the University of California, San Diego.  She completed a M.A. degree in Counselor Education from San Diego State University and a doctorate in Educational Leadership from the joint doctoral program between University of California, Davis and California State University, Fresno.  She has worked in the field of education for over thirty years.
Mauricio Arellano, Superintendent, Redlands Unified School District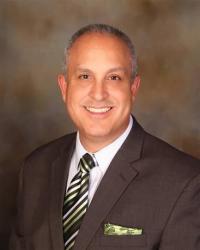 Mr. Arellano was appointed Superintendent of the San Bernardino City Unified School District in April of 2023. He served as the Superintendent of Redlands Unified School District in September from 2017-2023. Prior to his arrival to the Redlands Unified School District, Mr. Arellano served as the Assistant Superintendent, Human Resources for the Palm Springs Unified School District for fourteen years. Previous to his assignment in Palm Springs, he served for twelve years as the Certificated Director of Personnel, Elementary Principal, Elementary Vice-Principal and Elementary Teacher for the San Bernardino City Unified School District. Mr. Arellano is a long-time member of the Association of California School Administrators (ACSA), the California Association of Bilingual Educators (CABE), the School Superintendents Association (AASA), the Association for Employment in Education (AAEE) and the American Association of School Personnel Administrators (AASPA). He was recently invited to become a member of the National Center for Education Research and Technology (NCERT), a very prestigious national level Superintendents Association. Recognitions include being named ACSA's Region XIX Personnel/Human Resources Administrator of the Year in 2008, ACSA's Ray Curry Award winner for excellence in school personnel in 2012, the recipient of the 2015 Riverside County Office of Education Models of Excellence Award for his work with the Skillful Leader Program and the 2016 Riverside County Administrator of the year. Since his arrival in Redlands, working in tandem with the Board of Education and all the remarkable employees at RUSD, the District has been focused on implementing a 21st Century learning experience for all students.
Mr. Arellano earned his Bachelor's Degrees in Sociology and Spanish in 1990 from the University of California, Riverside (UCR) and his Master of Arts Degree in Educational Administration in 1996 from California State University, San Bernardino (CSUSB).
Sophia Mendoza, Director, Instructional Technology Initiative at Los Angeles Unified School District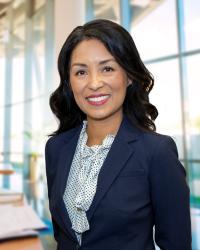 Sophia Mendoza is an innovative, systems-level collaborator with over 20 years of experience as an education leader in L.A. Unified. Leading the implementation of computer science education and digital citizenship programs across 1300 schools. Committed to cultivating leaders and learners ready for a growing digital world. Named a NextGeneration Leader by EdScoop and CoSN, 2018 Most Influential People in EdTech by Tech & Learning and recently announced as an ISTE Impact Award honoree for 2019 Innovator of the Year for 2019 by Education Dive and recently announced as the ACSA Region 16 Technology Administrator for 2020 an honor that recognizes her work in establishing strategic partnerships and programs that expand instructional technology opportunities for all students.
Miki Rene Inbody, Superintendent, Fontana Unified School District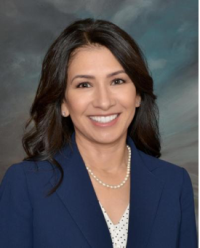 Miki Rene Inbody has over 27 years of successful experience as a teacher, site administrator, and district-level leader. Most recently, she serves as the Superintendent of Fontana Unified School District since March 2023. From 2022-2023, she served as the Assistant Superintendent for the Education Support Services Branch within the San Bernardino County Superintendent of Schools.  Prior to her arrival to SBCSS in October 2020, Ms. Inbody served as the Associate Superintendent, Teaching and Learning in the Fontana Unified School District. In this position, she helped transform the middle school math intervention program into one that enriches students' experience in math by engaging students in C-STEM.  Before her appointment in Fontana USD, she served in Redlands Unified School District for six years as the Director of Curriculum and Instruction and later as the Assistant Superintendent, Educational Services. Ms. Inbody also has a foundation of experience from serving 19 years as a middle school teacher, Dean of School Improvement, Assistant Principal, Elementary Principal, and District-level Leader.
Ms. Inbody is committed to being a lifelong learner and strengthens her leadership skills on an ongoing basis. She is a recent graduate of the National Center for Education and Economy's (NCEE) National Institute for School Leadership (NISL) program. Additionally, she completed the Harvard Graduate School of Education's Leadership Institute for Superintendents and District Leaders to gain strategies to sustain change and lead innovation. 
Ms. Inbody is a member of the Association of California School Administrators (ACSA) where she served as the Curriculum and Instruction Regional Lead for two years and received the Region 12 Administrator of the Year award in 2016. Additionally, she is a member of the California Association for Latino Superintendents, Administrators (CALSA), and the Association of Supervision of Curriculum and Development (ASCD) and serves on the Advisory Board for the UC Davis C-STEM Center.
Annette Roberts Webb, Dean of UC Merced Extension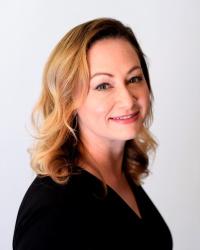 Ms. Annette Webb is Dean of University of California, Merced Extension and proponent for lifelong learning. In her role, she develops and upholds the preeminent status of UC Extension professional, online, and continuing studies by evaluating and successfully responding to the educational needs of non-traditional and diverse communities of learners, both domestic and international. She has leadership experience in curricular and instructional areas, strategic planning, partnership engagement, student success, academic quality, team building, distance education and financial management. Annette holds a Bachelor's degree in Business Administration from California State University, San Bernardino and a Master's degree in Education with an emphasis on Higher Education Leadership and Policy from UC Riverside. She is deeply committed to serving her community as evident through her campus, regional and national engagement on boards and committees.