Professional Development Schedule
The sequence of five C-STEM professional development courses  in the Joint UC Davis/UC Riverside Computer Science Supplementary Teaching Credential Authorization Program meets the California Commission on Teacher Credentialing (CTC) requirements. These courses will prepare K-12 teachers with fundamental CS knowledge and pedagogy to teach any K-12 standards-compliant computer science curriculum.  Participants can opt to take the courses as non-credit, for credit, or for CEUs.
You only need to complete Course 1 in order to integrate C-STEM K-12 Math-ICT Curriculum into your academic or  afterschool/summer program.
Typical schedules to complete the CS Specific Authorization are as follows:

 Take all five courses in one year.
Take Courses 1 , 2, and 3 in year 1. Then take Courses 4 and 5 in year 2.
Take Courses 1, 4, and 5 in year 1. Then take Courses 2 and 3 in year 2.

If your organization would like to host an on-site C-STEM Professional Development tailored for your K-12 teachers, please contact us.

Course 1: C-STEM Academy I (

CS X458.01 Introduction to Teaching Computer Science )
---
Date/Location
1 In-Person Meeting (attend only one)
City/State
Flyer
Registration
October 22, 2022 (Saturday)
In-Person: 8:00 am – 4:00 pm PST
5 Asynchronous Sessions
3 Synchronous Zoom Sessions
Davis, CA
Flyer
Registration Closed
October 29, 2022 (Saturday)
In-Person: 8:00 am – 4:00 pm PST
5 Asynchronous Sessions
3 Synchronous Zoom Sessions
Riverside, CA
Flyer
Registration Closed
 
 
 
 
Important Dates for Three Synchronous Zoom Sessions (3:30pm-5:30pm):
1. First Synchronous Session will be held on November 10, 2022     
2. Second Synchronous Session will be held on November 17, 2022
3. Third Synchronous Session will be held on December 15, 2022    
---
Date/Location
City/State
Flyer
Registration

January 21, 2023, Session 1
 8:00 am – 4:00 pm PST 
Center for Professional Development,
1833 E Street, Fresno, CA 93706

February 4  2023, Session 2
 8:00 am – 4:00 pm PST 

February 18, 2023, Session 3
 8:00 am – 4:00 pm PST 

March 4, 2023, Session 4
 8:00 am – 4:00 pm PST 

Fresno, CA
Flyer
Register here
---
Date/Location
City/State
Flyer
Registration
June 13 – June 16, 2023
In-Person: 8:00 am – 4:00 pm PST
Riverside, CA
Flyer
Coming Soon
June 20 – June 23, 2023
In-Person: 8:00 am – 4:00 pm PST
Davis, CA
Flyer
Coming Soon
---

Course 2: STEM Academy 2 (

CS X458.02 Programming and Integration of CS into STEAM Teaching

)
Date/Location
1 In-Person Meeting (attend only one)
City/State
Flyer
Registration

January 7, 2023 (Saturday)


In-Person: 8:00 am – 4:00 pm PST, 1062 Bainer Hall, UC Davis
8 Asynchronous Sessions
4 Synchronous Zoom Sessions
Davis, CA
Flyer
Register here

January 21, 2023 (Saturday)


In-Person: 8:00 am – 4:00 pm PST
8 Asynchronous Sessions
4 Synchronous Zoom Sessions
Riverside, CA
Flyer
Register here
Important Dates for Four Synchronous Zoom Sessions:
1. First Synchronous Session will be held on February 23, 2023     
2. Second Synchronous Session will be held on March 2, 2023      
3. Third Synchronous Session will be held on March 23, 2023       
4. Fourth Synchronous Session will be held on March 30, 2023     
---
Date/Location
City/State
Flyer
Registration
June 20 – June 24, 2023
In-Person: 8:00 am – 4:00 pm PST
Riverside, CA
Flyer
Coming Soon
June 26 – June 30, 2023
In-Person: 8:00 am – 4:00 pm PST
Davis, CA
Flyer
Coming Soon
---

Course 3: C-STEM Academy 3 (

CS X458.03 Development of Integrated CS and STEAM Curriculum with Physical Computing)
Date/Location
1 In-Person Meeting (attend only one)
City/State
Flyer
Registration

April 8, 2023 (Saturday)


In-Person: 8:00 am – 4:00 pm PST, 1062 Bainer Hall, UC Davis
7 Asynchronous Sessions
5 Synchronous Zoom Sessions
Davis, CA
Flyer
Coming Soon

April 15, 2023 (Saturday)


In-Person: 8:00 am – 4:00 pm PST
7 Asynchronous Sessions
5 Synchronous Zoom Sessions
Riverside, CA
Flyer
Coming Soon
Important Dates for Five Synchronous Zoom Sessions:
1. First Synchronous Session will be held on May 4, 2023        
2. Second Synchronous Session will be held on May 11, 202  
3. Third Synchronous Session will be held on May 18, 2023    
4. Fourth Synchronous Session will be held on May 25, 2023  
5. Fifth Synchronous Session will be held on June 8, 2023       
---
Date/Location
City/State
Flyer
Registration
July 10 – July 14, 2023
In-Person: 8:00 am – 4:00 pm PST
Riverside, CA
Flyer
Coming Soon
July 24 – July 28, 2023
In-Person: 8:00 am – 4:00 pm PST
Davis, CA
Flyer
Coming Soon
---

Course 4: C-STEM Institute 1 (

CS X458.04 Computer Programming in C

)
Date/Location
City/State
Flyer
Registration

July 10 – July 14, 2023 


In-Person: 8:00 am – 4:00 pm PST
Davis, CA
Flyer
Coming Soon

July 17 – July 21, 2023


In-Person: 8:00 am – 4:00 pm PST
Riverside, CA
Flyer
Coming Soon
July 31 – August 4, 2023 
In-Person: 8:00 am – 4:00 pm PST
Redlands, CA
Flyer
Coming Soon
---
Course 5: C-STEM Institute 2 (

CS X458.05 Data Structures and Software Design

)
Date/Location
City/State
Flyer
Registration

July 17 – July 21, 2023 


In-Person: 8:00 am – 4:00 pm PST
Davis, CA
Flyer
Coming Soon

July 24 – July 28, 2023


In-Person: 8:00 am – 4:00 pm PST
Riverside, CA
Flyer
Coming Soon
---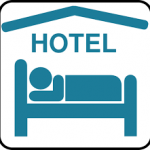 Click the image above for hotel information near Davis
Click the image above for Driving Direction and Parking information for UC Davis
---