Mini RoboPlay Competition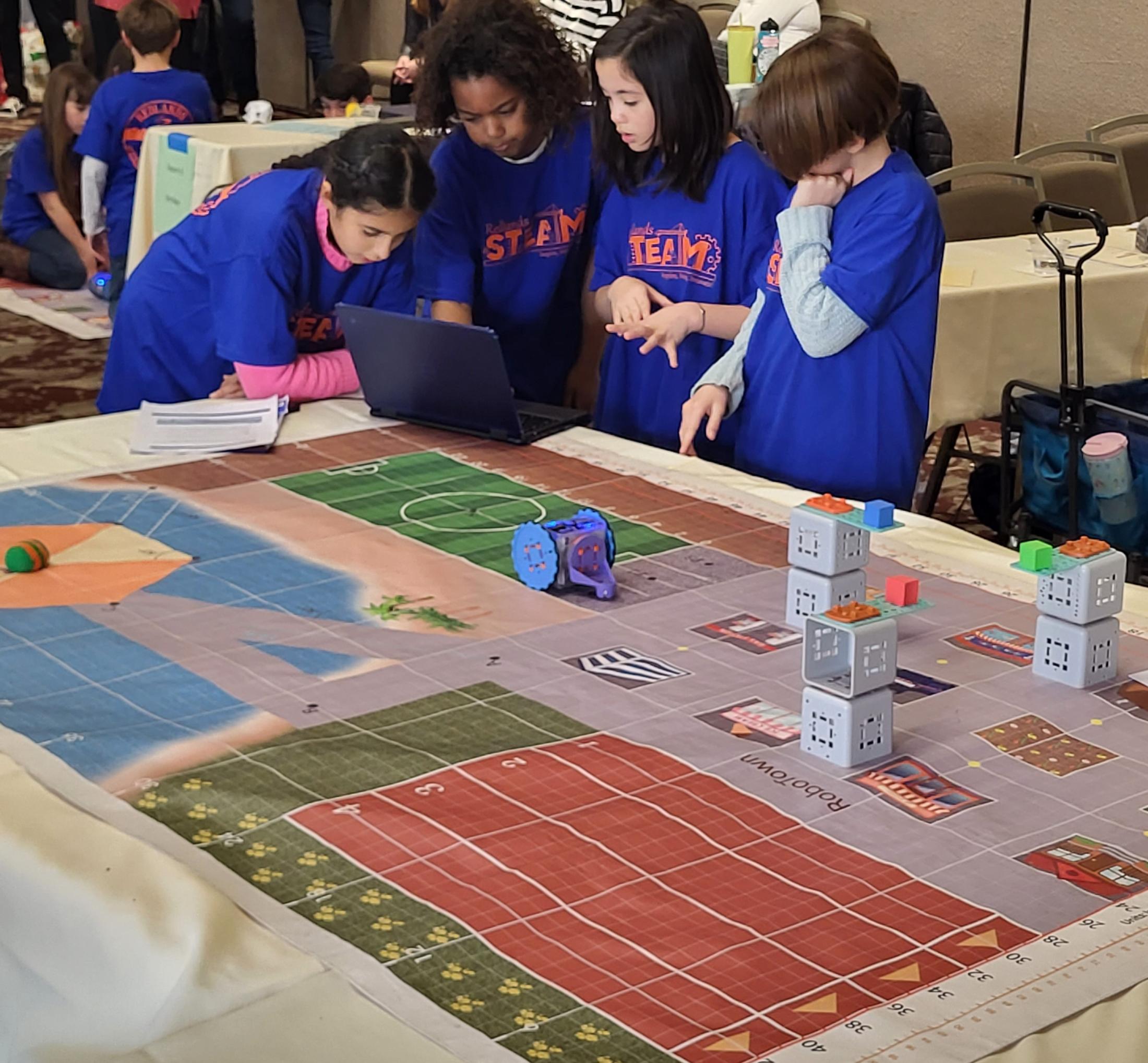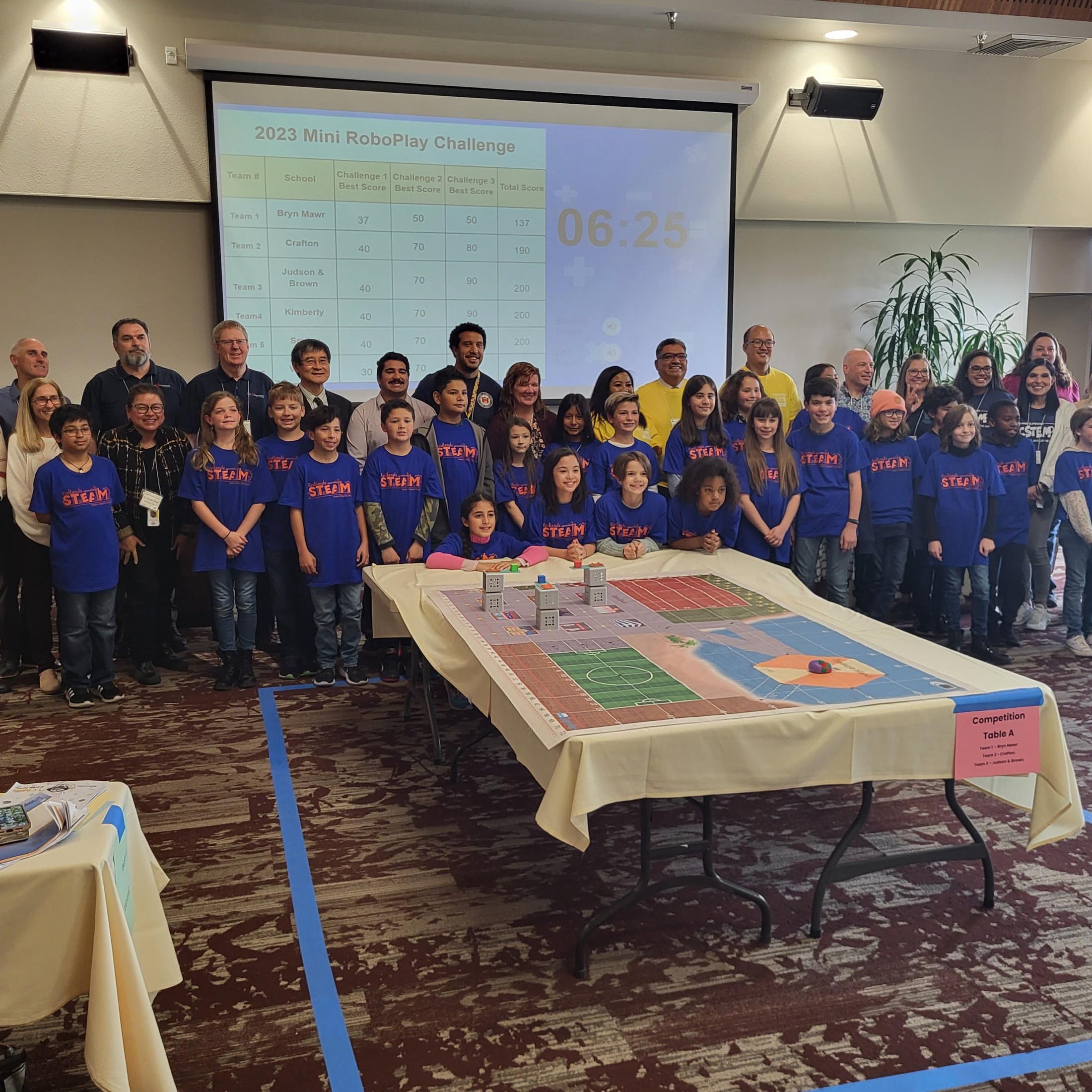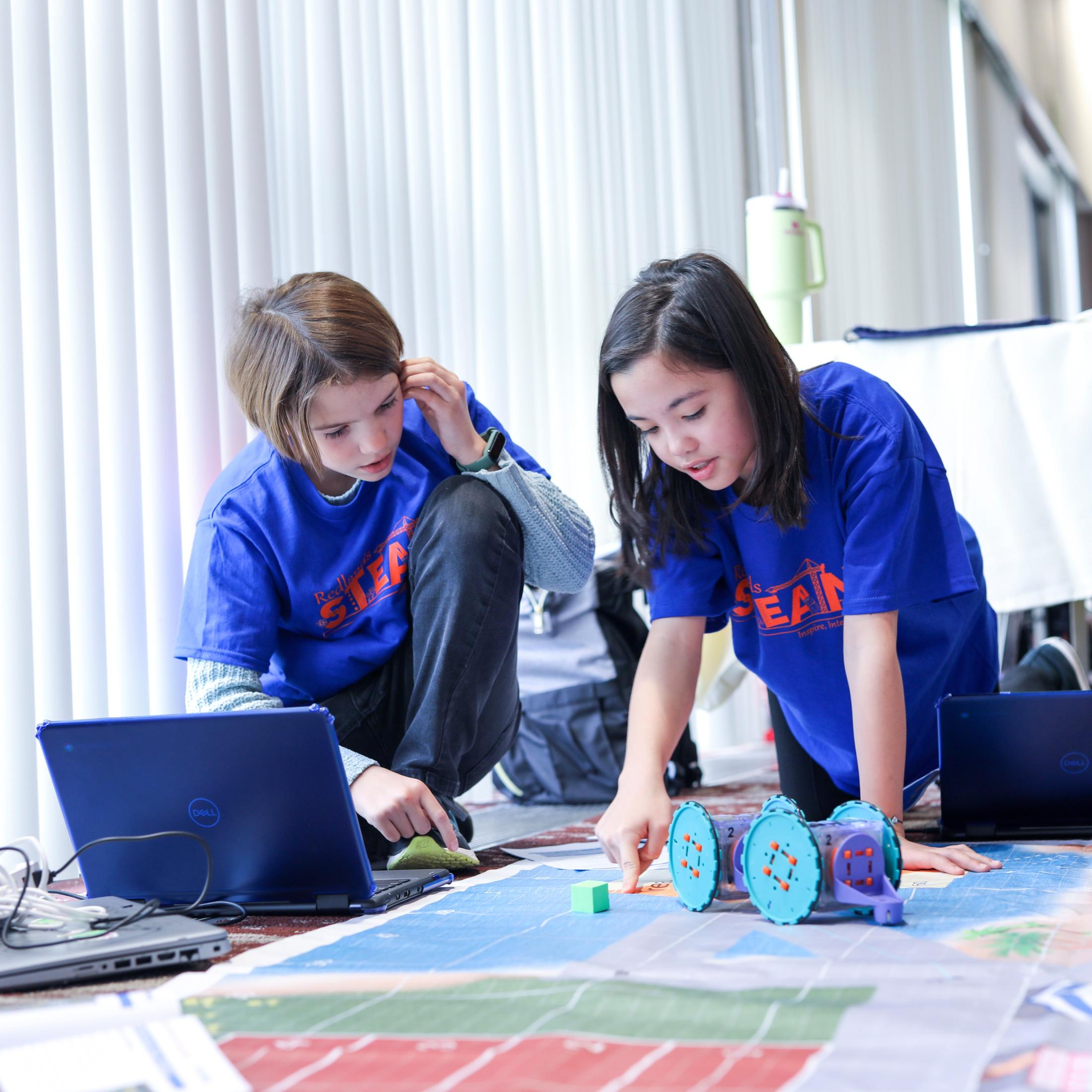 Pictures for the symposium are available here.
Join us for a Mini RoboPlay Competition Demonstration!
See how you can bring the C-STEM RoboPlay Competition to your class, school, district or county.
RoboPlay Competition is a level-playing field robotics competition with a focus on applying math in solving real-world problems. It provides an opportunity for K-12 students to showcase their math problem-solving skills, creativity, and teamwork. The Mini RoboPlay Competition demonstration will feature six teams of 4-5th grade students, one team each from six elementary schools at Redlands Unified School District with three to five students per team. The competition will take place from 8:00AM to 12:00PM at the C-STEM Symposium.
7:30AM - 8:00AM           Student teams check in for Mini-RoboPlay Competition.
8:00AM - 8:10AM           Welcome, Review of important rules for competition, and distribution of challenges..
8:10AM - 9:30AM           Student teams attending the Symposium welcome, keynote and plenary sessions.
9:30AM - 10:30AM         Student teams will receive three RoboPlay challenges at 9:30am and have one hour to work together to find solutions. Try out time! Each team will have one 8-minute session to try out their solutions in front of judges (Optional, but strongly recommended).
10:30AM - 12:00PM       Judging time! Each team will have two 10-minute sessions to showcase their solutions to the judges for scoring. Students can continue to practice between sessions.
12:00PM - 12:30PM      Lunch for students.
12:00PM - 12:15PM      Judge scoring and selection of Judge's Awards.
12:30PM - 12:45PM      Awards Ceremony and Group Photos
Don't miss out on this exciting opportunity to learn more about how to host your own RoboPlay Competition!