Keynote Speaker Biographies
 Keynote Dialogue Speaker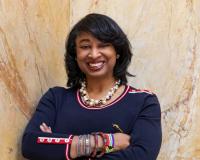 Dr. Renetta Garrison Tull, Vice Chancellor of Diversity, Equity and Inclusion, UC Davis
Dr. Renetta Garrison Tull is Vice Chancellor for Diversity, Equity, & Inclusion at the University of California, Davis. She previously served as Associate Vice Provost for Strategic Initiatives at the University of Maryland, Baltimore County (UMBC) and Professor of the Practice in UMBC's College of Engineering and IT (COEIT). She was the Founding Director and Co-PI for the 12-institution National Science Foundation University System of Maryland's (USM) PROMISE AGEP. Tull earned engineering and science degrees from Howard University and Northwestern University, was an Anna Julia Cooper Postdoctoral Fellow at the University of Wisconsin-Madison and has held faculty positions at the UW-Madison, and the University of Maryland College Park.
The UC Davis Office for Diversity, Equity, and Inclusion has a robust portfolio that includes diversity and inclusion education programming, campus climate, regional community relations, and academic diversity. The office spans both the Davis campus and UC Davis Health and is home to three research centers: the Center for the Advancement of Multicultural Perspectives on Science (CAMPOS), the Center for the Advancement of Multicultural Perspectives on Social Science, Arts, and the Humanities (CAMPSSAH), and the Center for Reducing Health Disparities (CRHD). The office supports UC Davis's Hispanic Serving Institutions initiative, Anchor Institutions Mission, Principles of Community, and employee resources groups.
An international speaker on global diversity in STEM, Dr. Tull has led discussions around the world on topics such as "Inclusive Engagement – Engineering for All," "Cultivating Inclusive Excellence within Science, Engineering, and Technology," work/life balance, family, and prevention of domestic and work-place abuse. Her recognitions include: O'Reilly Media "Women in Data" cover, Global Engineering Deans Council/Airbus Diversity Award Finalist, and ABET Claire L. Felbinger Award for Diversity.
Tull has been involved with projects for Puerto Rico's ADVANCE Hispanic Women in STEM, the Latin and Caribbean Consortium of Engineering Institutions, the National Academies of Science, Engineering, and Medicine, UNESCO and the Student Platform for Engineering Education Development Global Mentoring Award.
Dr. Tull has more than 50 publications, has given hundreds of presentations on various topics, and is a Tau Beta Pi "Eminent Engineer." She is a passionate advocate, global mentor, education policy strategist and champion for equity. She has served on consensus committees for mentoring and "Women in COVID -19 for the National Academics of Science, Engineering and Medicine.
Plenary Speakers: Redlands Success Story on Achieving 10% Higher Math Scores for C-STEM Students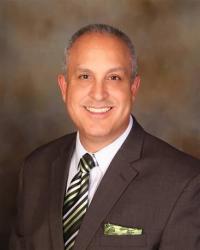 Mauricio Arellano, Superintendent, Redlands USD
Mr. Arellano was appointed Superintendent of the Redlands Unified School District in September of 2017 after an extensive national search. Prior to his arrival to the Redlands Unified School District, Mr. Arellano served as the Assistant Superintendent, Human Resources for the Palm Springs Unified School District for fourteen years. Previous to his assignment in Palm Springs, he served for twelve years as the Certificated Director of Personnel, Elementary Principal, Elementary Vice-Principal and Elementary Teacher for the San Bernardino City Unified School District. Mr. Arellano is a long-time member of the Association of California School Administrators (ACSA), the California Association of Bilingual Educators (CABE), the School Superintendents Association (AASA), the Association for Employment in Education (AAEE) and the American Association of School Personnel Administrators (AASPA). He was recently invited to become a member of the National Center for Education Research and Technology (NCERT), a very prestigious national level Superintendents Association. Recognitions include being named ACSA's Region XIX Personnel/Human Resources Administrator of the Year in 2008, ACSA's Ray Curry Award winner for excellence in school personnel in 2012, the recipient of the 2015 Riverside County Office of Education Models of Excellence Award for his work with the Skillful Leader Program and the 2016 Riverside County Administrator of the year. Since his arrival in Redlands, working in tandem with the Board of Education and all the remarkable employees at RUSD, the District has been focused on implementing a 21st Century learning experience for all students.
Mr. Arellano earned his Bachelor's Degrees in Sociology and Spanish in 1990 from the University of California, Riverside (UCR) and his Master of Arts Degree in Educational Administration in 1996 from California State University, San Bernardino (CSUSB).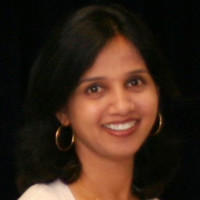 Deepika Srivastava, STEAM & Innovation Coordinator, Redlands USD
Deepika is the STEAM & Innovation Coordinator at Redlands Unified School District in California. Srivastava is well known for conceptualizing, planning, and coordinating K-12 STEM programs/pathways in collaboration with community partners to ensure student achievement for the entire spectrum of student needs and strengths to close the opportunity gap for historically underrepresented minorities, with a special focus on girls, Multi-language learners, and students with disabilities. She has presented at various state ( CA STEAM Symposium, CASE), national (CUE, NCTM, MITScratch) and international level conferences(ISTE2020, ISTE 2022). In 2020, she received the C-STEM Administrator of the Year and is the recipient of ISTE certificate for Artificial Intelligence Explorations in 2021. She has a Master of Science degree in Physics, Computer Applications and Educational Administration, a Single Subject Teaching Credential in Math, Physics, Chemistry, Introductory Science, administrative credential and over 16 years of professional experience as an educator in the United States and India.
Plenary Speech: Integrating Coding and Robotics into Math Education – Our Journey, Our Story to Prepare Students for Careers Today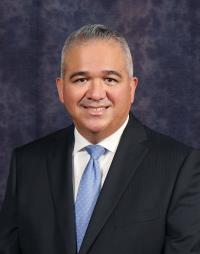 Dr. Alfonso Jiménez, Superintendent, Hacienda La Puente USD
Dr. Alfonso Jiménez has served as Superintendent of the Hacienda La Puente USD since July 2020. The District serves 16,172 TK-12 and 12,000 adult education learners. Dr. Jiménez has 26 years of experience with 19 years in administration serving as assistant principal, principal, director, assistant superintendent, deputy superintendent, and now superintendent. Through his leadership, various programs continue to thrive such as C-STEM, New Pedagogies for Deep Learning (NPDL), visual & performing arts, robotics, and dual immersion. Under his leadership, two schools recently were awarded Schools to Watch at the state and national level. Several schools also earned honors for incorporating civic education. Recently, twenty-eight out of thirty-one schools and the district received the CA Pivotal Practice Awards for innovative teaching strategies implemented during the pandemic. Dr. Jiménez holds a B.S in Physiology from CSU Long Beach, M.S. in Administration from Pepperdine, and Ed.D. in Educational Leadership from the University of Southern California.