Conference Program
Schedule - Keynote and Plenary - Breakout Sessions
Schedule
Friday October 20, 2023
Time
Event
Location
7:45am-8:30am
Registration and Coffee
UC Davis Conference Center Lobby
8:30am-8:40am

Welcome & Introduction

Dr. Harry Cheng, Professor and Director of UC Davis Center for Integrated Computing and STEM Education (C-STEM)

Ballroom A, B, C
8:40am-8:50am

C-STEM Updates

Dr. Harry Cheng, Professor and Director of UC Davis Center for Integrated Computing and STEM Education (C-STEM)

Ballroom A, B, C
8:50am-9:10am

Keynote Speech

Supporting Student Progress in Mathematics: A Framework for All Learners

Speaker:

Dr. Mike Torres, Director, Curriculum Frameworks and Instructional Resources Division, California Department of Education

Moderator:

Dr. Barbara Nemko, Superintendent of Schools, Napa County Office of Education

Ballroom A, B, C
9:10am-9:30am

Plenary Panel Session 1

Redlands Unified Leading the Change in Math and Computer Science Teaching & Learning

Speakers:

Dr. Ken Wagner, Assistant Superintendent, Redlands USD 

Deepika Srivastava, STEAM & Innovation Coordinator, Redlands USD

Moderator:

Dr. Eduardo Mosqueda, Associate Professor, Department of Education, University of California, Santa Cruz

Ballroom A, B, C
9:30am-9:50am

Plenary Panel Session 2

Engaging All Students on Learning Math with Coding and Robotics to Solve Real-World Problems and Increase Math Performance 

Speakers: 

Dr. Brenna Godesy, Principal, McPherson Magnet School (K-8), Orange USD

Dr. Monica Murray, Principal, West Orange Elementary School, Orange USD

Dr. Andrea McClain, Principal, Chaparral Academy of Technology (K-5), Fontana USD

Moderator:

Dr. Suzie Dollesin, FPM Review Lead, Educational Data Management Division, CA Department of Education

Ballroom A, B, C
9:50am-10:25am

Awards Presentation

Ballroom A, B, C
10:25am-10:35am

Coffee Break

Conference Center Lobby
10:35am-11:45am

Breakout Session 1

1A: Hands-on: Getting Started with RoboBlocky for Absolute Beginners to Teach Math and CS with Robotics

Facilitators: 

Rob Schwandt, Assistant Director of Educational Technology, Alvord USD

1B:  Strategies for Integrating  C-STEM K-12 Math and CS Curriculum into K-12 Education 

Chairs:

Dr. Alfonso Jiménez, Superintendent, Hacienda La Puente USD

Dr. Harry Cheng, Professor and C-STEM Center Director

Speakers:

Dr. Alfonso Jiménez, Superintendent, Hacienda La Puente USD

Tiffany Benson, Assistant Superintendent, Travis USD

Greg Miller, C-STEM Resource Teacher, Orange USD

Teresa Sicat, Teacher, Math, Manteca High School, Manteca USD

1C: Live Teaching: Students Learning Math with Coding and Robotics in Action (22-24 5th Graders)

Facilitator:

Matt Taylor, Superintendent, River Charter School

Instructor:

Jeff Hescox, Education Service Manager, UC Davis C-STEM Center

1D: Hands-on Arduino: Introduction to Basic Electronics and Creative Problem Solving for Physical Computing 

Facilitator:

Vitaliy Orlov, Teacher, Math/Robotics, Cope Middle School, Redlands USD

 

Ballroom A

 

 

 

 

Ballroom B

 

 

 

 

 

 

 

 

 

 

 

Ballroom C

 

 

 

 

 

Conference Room A

11:45am-1:05pm

Lunch and Networking

Facilitator: Rob Schwandt, Assistant Director of Educational, Technology, Alvord USD

Table Group Facilitator for Administrators: Tiffany Benson, Assistant Superintendent Travis USD

Table Group Facilitator for Middle and High School Teachers: Vitaliy Orlov, Teacher, Redlands USD

Table Group Facilitator for Elementary School Teachers: Imelda Rodriguez, Teacher, Hacienda La Puente USD

Ballroom and Conference Room A
1:05pm-1:15pm
Break
Conference Center Lobby
1:15pm-2:25pm

Breakout Session 2

2A: Hands-on Experience in Engaging Students Learning Math with Coding, Robotics, and RoboPlay Competition

Speaker:

Vitaliy Orlov, Teacher, Math/Robotics, Cope Middle School, Redlands USD

2B: Best Practice on Integrating C-STEM Math with Robotics Curriculum into  Elementary School Math Education 

Chair:

Katherine Goyette, Computer Science Coordinator, CA Department of Education

Presenters: 

Blanca Patel, Principal, Victoria Elementary School, Redlands USD

Patricia Elder, Teacher, Los Altos Elementary, Hacienda La Puente USD

Imelda Rodriguez, Teacher, Wedgeworth Elementary, Hacienda La Puente USD

Richard Ramirez, Teacher, Jordan Academy of Language & Computer Science, Orange USD

2C: District wide Integration of C-STEM Math with Robotics Curriculum into K-12 Math Classroom Teaching for Small School Districts

Chair:

Dr. Christina Murdoch, Executive Director Center for Applied Policy in Education (CAP-Ed), UC Davis

Presenters: 

Joey Adame, Superintendent, Los Molinos USD

Josh Rowe, Principal, Los Molinos Elementary, Los Molinos USD

Megan Weiss, AP & Curriculum Coordinator, Los Molinos USD

Ashley Boone, Teacher, Los Molinos USD

Hannah Lemos, Teacher, Los Molinos USD

2D: C-STEM PD,  UCD/UCR CS Supplementary Teaching Credential Authorization Program, and  AP Computer Science Principles with Robotics

Co-Chairs: 

Robert Schwandt, Assistant Director of Educational Technology, Alvord USD

Marie Martin, Associate Dean, UC Riverside Extension

Presenters:

Janelle MIjares, Credential Analyst, UC Riverside Extension

Shawna O'Hara, Elementary Math Coach, Travis USD

Lidia Tekin, Teacher, Smiley Elementary School, Redlands USD

 

Ballroom A

 

 

 

Ballroom B

 

 

 

 

 

Ballroom C

 

 

 

 

Conference Room A

2:25pm-2:40pm
Coffee Break
Conference Center Lobby
2:40pm-3:40pm

Breakout Session 3

3A: Hands-on: CS with Music, Art, Language Arts,  Universal Design for Learning (UDL), LMS

Facilitator: 

Sandra Soto, Teacher, Travis USD

3B: Best Practice on Integrating C-STEM Math with Robotics Curriculum into  Secondary School Math Education 

Chair:

Deepika Srivastava, STEAM & Innovation Coordinator, Redlands Unified School District 

Co-Chair:

Dr. Philip Ogbuehi, Secondary Coordinator, Los Angeles USD

Presenters:

Vitaliy Orlov, Teacher, Math/Robotics Cope Middle School, Redlands USD

Angela Wysocki, Teacher, Wayne Ruble Middle School, Fontana USD

Judith Tuddao, Teacher, Manteca High School, Manteca USD

Natali DeBritz, Teacher, Vanden High School, Travis USD

Holton Hix, Teacher, Vanden High School, Travis USD

3C: School Wide Integration of C-STEM Math with Robotics Curriculum into K-12 Math Classroom Teaching

Chair:

Joe Nguyen, Director of Curriculum and Instruction, Travis USD

Speakers:

Alexandra Cruz, Teacher, Chaparral Academy of Technology, Fontana USD

Jason Farrel, Principal, Rex Fortune Elementary School, Center USD

Kayla Toft, Teacher, Rex Fortune Elementary School, Center USD 

Dr. Andrea McClain, Principal, Chaparral Academy of Technology (K-5), Fontana USD

3D: Expanded Learning: RoboPlay Competition, Girls In Robotics Leadership (GIRL)/GIRL+ Camps, Ujima GIRL Project, Afterschool and Summer Robotics Camps for Accelerated and Deep  Learning of Math

Chair:

Annette Webb, Dean, UC Merced Extension

Co-Chair:

Joanne Chan, Educational Services Coordinator, Hacienda La Puente USD

Presenters:

Joanne Chan, Educational Services Coordinator, Hacienda La Puente USD

Lilibeth Pinpin, Director, Innovative Programs and Student Success, Solano County Office of Education

Marcella Grant, Ujima GIRL Program Manager, UC Davis C-STEM

Merry Kim, Assistant Director for Partnerships, UC Davis C-STEM

Judith Tuddao, Teacher, Math Manteca High School, Manteca USD

Teresa Sicat, Teacher, Math, Manteca High School, Manteca USD

 

Ballroom A

 

 

 

Ballroom B

 

 

 

 

 

 

 

 

 

 

 

Ballroom C

 

 

 

 

 

 

 

 

 

 

 

Conference Room A

3:40pm-4:00pm

Networking and Raffle

Dr. Larry Lagerstrom, Chief Academic Officer, Barobo, Inc.


5 Arduino Basic Kits
3 Arduino Starter Kits
2 Linkbot Super Kit
All attendees will be entered in the raffle! *Must be present to win.* 

Ballroom A, B, C
Keynote and Plenary Speakers' Biographies
Keynote Speech: 
Supporting Student Progress in Mathematics: A Framework for All Learners
Summary:  In July 12, 2023, the California State Board of Education approved the 2023 Mathematics Framework for California Public Schools. The new CS Mathematics Framework are rigorous learning standards that detail what every student should know and be able to do at every grade level. Dr. Mike Torres led the effort in developing this new framework and presented the framework for the Board approval. In this keynote speech, Dr. Torres will talk about the development, big ideas, guidelines for the implementation of the new California  Mathematics Framework.
Moderator:  Dr. Barbara Nemko, Napa County Office of Education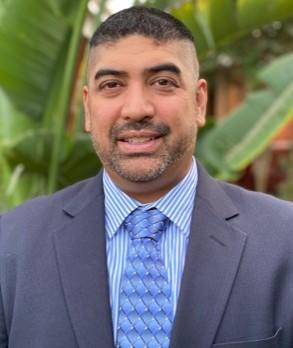 Dr. Mike Torres, a former math and science teacher and UC Davis alum, is the Director of the Curriculum Frameworks and Instructional Resources Division at the California Department of Education (CDE). His primary role is to provide leadership for the development of curriculum frameworks and the statewide adoption of instructional materials through the State Board of Education and the Instructional Quality Commission. During his time at the CDE, he was the state lead for student accessibility on the California assessment system, conducted special education monitoring, and served as a governor appointee to the State Rehabilitation Council. He earned his doctorate of education in educational leadership with an emphasis in educational technology in 2019. He researched how a technology-based classroom teaching method impacted students with disabilities in the middle school setting.
Plenary Panel Session 1:
Redlands Unified Leading the Change in Math and Computer Science Teaching & Learning 
Summary: In 2022-2023, 30 teachers from Redlands Unified School District in southern California completed the set of UC courses needed to earn their CS credentials through the Joint UC Davis and UC Riverside CS Supplementary Teaching Credential Authorization Program. These teachers have been using the C-STEM K-12 Math and CS Curriculum to engage their students in learning math by solving real-world problems with coding and robotics, boosting their students' math performance. The district is receiving the 2023 Golden Bell Award for their successful implementation of the C-STEM Program for students to accelerate and deep learning math. In this plenary talk, Dr. Ken Wagner and Deepika Srivastava from Redlands USD will share their amazing math/CS success story in offering an alternative approach to Math and Computer Science education for their students, especially those who have faced challenges in traditional math classrooms. The math achievement of students in the C-STEM classes compared with non-C-STEM students is astonishing!
Moderator:  Dr. Eduardo Mosqueda, Associate Professor, Department of Education, UC Santa Cruz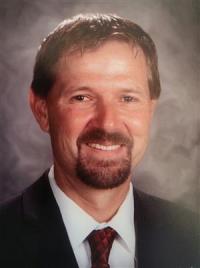 Dr. Ken Wagner, the Assistant Superintendent of Educational Services at Redlands USD, has been instrumental in introducing the C-STEM program, offering an alternative approach to Math and Computer Science education for students who have faced challenges in traditional math classrooms. Dr. Wagner is a proponent of leveraging technology as a valuable tool to enhance students' problem-solving abilities and their capacity to apply STEAM concepts in practical settings. He is committed to ensuring access to innovative educational opportunities for all students by eliminating barriers in education. His work at Redlands reflects a deep dedication to improving the educational experience and outcomes for students in the district.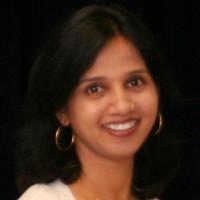 Deepika Srivastava, the STEAM & Innovation Coordinator at Redlands Unified School District, is well known for conceptualizing, planning, and coordinating K-12 STEM programs/pathways in collaboration with community partners to ensure student achievement for the entire spectrum of student needs and strengths to close the opportunity gap for historically underrepresented minorities, with a special focus on girls, Multi-language learners, and students with disabilities. She has presented at various state ( CA STEAM Symposium, CASE), national (CUE, NCTM, MITScratch) and international level conferences(ISTE2020, ISTE 2022). In 2020, she received the C-STEM Administrator of the Year and is the recipient of ISTE certificate for Artificial Intelligence Explorations in 2021. She has a Master of Science degree in Physics, Computer Applications and Educational Administration, a Single Subject Teaching Credential in Math, Physics, Chemistry, Introductory Science, administrative credential and over 16 years of professional experience as an educator in the United States and India.
Plenary Panel Session 2:
Engaging All Students on Learning Math with Coding and Robotics to Solve Real-World Problems and Increase Math Performance
Moderator:  Dr. Suzie Dollesin, FPM Review Lead, Educational Data Management Division, California Department of Education
Panelists:  School principals receiving the inaugural C-STEM Distinguished School Awards
Summary: The C-STEM Distinguished School award recognizes C-STEM schools for their exceptional contributions to providing all students with equal and equitable access to the integrated learning of math and computer science through the C-STEM K-12 Math and CS with Robotics curriculum. Principals play a very important role in developing and maintaining an innovative K-12 educational program. These three visionary school principals have provided the leadership, direction, and coordination for their school wide implementation of teaching and learning mathematics with coding and robotics in every grade and classroom in their schools. In this plenary session, these principals from schools receiving the inaugural C-STEM Distinguished School award will share their vision, strategy, and experience in bringing the hands-on learning of math with coding and robotics to all classrooms and the math success stories that followed.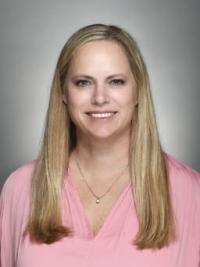 Dr. Brenna Godsey, the Principal at McPherson Magnet School in the Orange Unified School District, has been in her role at McPherson for three years and has 22 years of experience as an educator. Dr. Godsey started her career as a secondary science teacher. McPherson is a STEM magnet school. Over the last three years, the school has expanded the C-STEM program school wide, Kindergarten to 8th grade. The hands-on opportunities with coding and robotics provided through the C-STEM program has been instrumental in improving student engagement in mathematics at McPherson.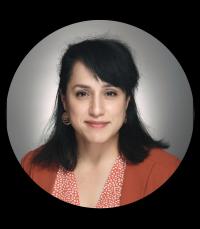 Dr. Monica Murray, Principal, West Orange Elementary School in the Orange Unified School District, has been in her role at West Orange for five years and has 22 years of experience as an educator. Dr. Murray started her career as a elementary teacher, curriculum specialist, secondary curriculum, administrator, coordinator and then principal. West Orange elementary  is a math focused  school. Over the last three years, the school has expanded the C-STEM program school wide, Kindergarten to 5th grade. C-STEM has laid the foundation in providing an innovative approach to learning math through robotics and coding while bringing forth the love of math.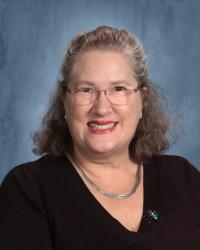 Dr. Andrea McClain is the Principal of Chaparral Academy of Technology, a K-5 elementary school in the Fontana Unified School District. Under her leadership, Chaparral Academy adopted the UC Davis C-STEM program schoolwide and is one of the first schools where students in every grade and classrooms use Math with Robotics curriculum in RoboBlocky. Prior to Chaparral, Dr. McClain served as a principal at the Department of Defense Education Activity in Fort Knox, Kentucky and Fort Buchanan, Puerto Rico where she introduced the Engineering is Elementary STEM curriculum to schools. She earned a doctorate in Educational Leadership at Vanderbilt University and was the recipient of the prestigious Arville V. Wheeler Award. Prior to becoming an administrator, she taught at the elementary, middle and high school levels.  She was also a German translator in Berlin and Frankfurt.  Dr. McClain recently published her first book, Educating the Military Connected Child: A Professional Development Handbook for Educators and Policy Makers.
 Breakout Sessions
 
Each breakout session will address the conference theme: Student Progress & Achievement in Math with Coding & Robotics.
All sessions are tentative and subject to change.
Session Titles and Descriptions

Participant Focus

SESSION 1                                        10:35am-11:45am

 

1A. Hands-on: Getting Started with RoboBlocky for Absolute Beginners to Teach Math and CS with Robotics                                                                Location: Ballroom A

This session will cover an overview of the C-STEM program and provide first-hand experience on getting started on your own computer. RoboBlocky is a web-based drag-and-drop development environment for programming virtual and hardware robots. It is designed to guide absolute beginners through an introduction to solving real-world problems with math, coding, robotics, and logic. Experience how easy it is to set up and how fun it can be to learn through coding and robotics. Learn how to get started teaching with C-STEM coding and robotics.

Participants must bring their own personal computer. Windows and MacOSX users must pre-install Linkbot Labs software and Chromebook users must pre-install the Linkbot IDE extension from https://roboblocky.com/download/. Requirements: Windows 10 or above, MacOSX 10.13 or above, Chromebook with Chrome OS v. 89 or above.

Linkbots will be provided by the C-STEM Center.

Facilitators:
Rob Schwandt, Assistant Director of Educational Technology, Alvord USD

1B. Strategies on Integrating C-STEM Math and CS Curriculum into K-12 Education                                                                                                              Location: Ballroom B

C-STEM  is a UC Approved Educational Preparation Program for Undergraduate Admission for both K-12 and Community College students to all UC campuses. The 20 A-G approved C-STEM courses at the UCOP website can readily be added in a high school's A-G course list. The C-STEM Math and CS Curriculum provides students with 13 years of experience learning math with coding and robotics. Integrating coding and robotics into math education facilitates an engaging, rigorous course that promotes critical thinking and creative problem solving. Many students who take C-STEM Math with Robotics courses have fun learning without associating the course with their struggles in a traditional math class. This unique hands-on approach enables students to learn math by solving real-world problems. Join this session to learn from visionary leaders and pioneers on how they implemented the C-STEM K-12 Math and CS Curriculum in their school districts for accelerated and deeper learning math

Chairs:
Dr. Alfonso Jiménez, Superintendent, Hacienda La Puente, USD          

Dr. Harry Cheng, Professor and C-STEM Center Director

Presenters:
Dr. Alfonso Jiménez, Superintendent, Hacienda La Puente, USD    

Tiffany Benson, Assistant Superintendent of Educational Services, Travis USD

Greg Miller, C-STEM Resource Teacher, Orange USD

Teresa Sicat, Math Teacher, Manteca High School, Manteca USD

1C. Live Teaching: Students Learning Math with Coding and Robotics in Action                                                                                                            Location: Ballroom C

In this session, experienced teachers and C-STEM staff will demonstrate how implementing C-STEM has led to increased student engagement and learning in math. You'll have the chance to watch a class of 5th grade students as they work with the RoboBlocky math curriculum, and see their enthusiasm and engagement while learning. By joining this session, you'll discover how the C-STEM program can revolutionize math education.

Facilitator:
Matt Taylor, Superintendent, River Charter Schools

Instructor:
Jeff Hescox, Education Service Manager, UC Davis C-STEM

1D. Arduino: Introduction to Basic Electronics and Creative Problem Solving for Physical Computing                                                               Location: Conference Room A

Join this hands-on session to get started using Arduino microcontrollers with RoboBlocky. This session will provide an introduction to Physical Computing with Arduino by combining the hands-on projects of physical computing with the simplicity of block-based programming. Discover the possibilities of physical computing and how to incorporate modern do-it-yourself (DIY) electronics into your classroom teaching. Arduino can be integrated into Math, Computer Science, Engineering, and Robotics courses, as well as afterschool programs and summer camps, to facilitate a technologically advanced learning environment.

Participants must bring their own personal computer. Windows and MacOSX users must pre-install Linkbot Labs software and Chromebook users must pre-install the Linkbot IDE extension from https://roboblocky.com/download/. Requirements: Windows 10 or above, MacOSX 10.13 or above, Chromebook with Chrome OS v. 89 or above.

Arduino Uno Starter Kit will be provided by the C-STEM Center.

Facilitator:
Vitaliy Orlov, Math/Robotics Teacher, Cope Middle School, Redlands USD

SESSION 2                                             1:15pm-2:25pm

 

2A. Hands-on Experience for Engaging Students Learning Math with Coding, Robotics, and RoboPlay Competition                                                                                             Location: Ballroom A

The C-STEM CCSS-compliant Mathematics with Robotics curriculum employs hands-on computing and robotics activities to boost students' interest and engagement in learning math (they learn while having fun!). Students make meaningful connections between abstract math concepts and real-life applications, develop critical thinking and problem-solving skills. The curriculum allows for personalized learning and exploration as well as collaborative learning and teamwork. Join this session for a hands-on exploration of C-STEM Math with Robotics curriculum for Grades K-12, including 20 UCOP A-G Approved C-STEM courses. In addition, experience first-hand the excitement of C-STEM's level-playing-field RoboPlay Challenge Competition!

Participants must bring their own personal computer. Windows and MacOSX users must pre-install Linkbot Labs software and Chromebook users must pre-install the Linkbot IDE extension from https://roboblocky.com/download/. Requirements: Windows 10 or above, MacOSX 10.13 or above, Chromebook with Chrome OS v. 89 or above.

Facilitator:
Vitaliy Orlov, Math/Robotics Teacher, Cope Middle School, Redlands USD


 

2B. Best Practices on Integrating C-STEM Math with Robotics Curriculum into Elementary School Math Education                             Location: Ballroom B

The C-STEM Mathematics with Robotics curriculum has had proven success in increasing student engagement and learning at the elementary level. Hear how a panel of Elementary School teachers have incorporated the C-STEM curriculum in their Elementary Math classes. C-STEM supports early learners in building confidence and understanding of abstract math concepts through applied hands-on robotics and programming activities. By incorporating coding and robotics into early education, students gain valuable exposure to modern technologies, develop logic-based problem solving skills, and apply creativity throughout their learning. Join this session to learn more about how the C-STEM Program can transform math education at the elementary level.

Chair:
Katherine Goyette, Computer Science Coordinator, California Department of Education

Presenters:

Blanca Patel, Principal, Victoria Elementary School, Redlands USD

Patricia Elder, Teacher, Los Altos Elementary, Hacienda La Puente USD

Imelda Rodriguez, Teacher, Wedgeworth Elementary, Hacienda La Puente USD

Richard Ramirez, Teacher, Jordan Academy of Language & Computer Science, Orange USD




2C. District-wide Integration of C-STEM Math with Robotics Curriculum into K-12 Math Classroom Teaching for Small School District                Location: Ballroom C

Navigating the implementation of a district-wide K-12 math with computer science curriculum with fidelity is no easy task. This presentation takes the viewer on a journey of a small rural school district turned success story. From the infancy stages of systems change to the transformation to a project-based learning environment with the addition of UC Davis C-STEM K-12 Math and CS Curriculum implementation in all grade levels. Emphasis will be placed on the following: (1) Board governance support; (2) Formulation of board goals with strategic actions and measures to support computer science applications; (3) Training and support; and (4) Application and fidelity.

Chair: 
Dr. Christina Murdoch, Executive Director Center for Applied Policy in Education (CAP-Ed), UC Davis

Presenters: 
Joey Adame, Superintendent, Los Molinos USD

Josh Rowe, Principal, Los Molinos USD

Megan Weiss, Assistant Principal & Program Coordinator, Los Molinos USD

Ashley Boone, Teacher, Los Molinos USD

Hannah Lemos, Teacher, Los Molinos USD

2D. C-STEM PD, UCD/UCR CS Supplementary Teaching Credential Authorization Program, and AP Computer Science Principles with Robotics                                                                                                           Location: Conference Room A

Gain insights on how partnerships with UCD C-STEM and UCR Extension have helped school districts receive funds from the Commission on Teacher Credentialing (CTC) to support teacher professional development. In partnership with UCR Extension, UC Davis C-STEM offers a course pathway for teachers to earn a CS Supplementary Teaching Credential Authorization. Learn more about this program and how K-12 teachers can participate. Also join this session to learn about the new C-STEM AP Computer Science Principles course. Unlike other APCSP courses, this course uses virtual robots and optional hardware robots. Many robotics and coding features are specifically developed for students to learn computer science principles and prepare them for the corresponding AP exam.

Co-Chairs: 
Rob Schwandt, Assistant Director, Educational Technology, Alvord USD

Dr. Marie Martin, Associate Dean, UC Riverside Extension

Presenters:
Rob Schwandt, Assistant Director, Educational Technology, Alvord USD

Lidia Tekin, Teacher, Smiley Elementary School, Redlands USD

Shawna O'Hara, Elementary Math Coach, Travis USD

Janelle Mijares, Credential Analyst, UC Riverside Extension


 

SESSION 3                                        2:40pm-3:40pm

 

3A. Hands-on: CS with Music, Art, Language Arts, Universal Design for Learning (UDL), and LMS as well as Programming OmniBot                                                                                      Location: Ballroom A

This session shows how the C-STEM program integrates the arts into STEAM education by giving students the opportunity to explore their artistic and creative talents using music and visual media. See how C-STEM's curriculum and activity resources support the development of artistic talents through various channels including drawing, storytelling, playing and composing melodies, learning math with a piano, and image processing. In addition, text-to-speech and language translation features provide support for ELL students. Explore how quickly and easily reconfigurable and modular Linkbot systems can be assembled by easily snapping parts together to accomplish various tasks and solve challenges. Learn how the new multidirectional OmniBot robots can create drawings and geometric patterns using markers. With Engineering Design with Linkbot curriculum,  students will discover new ways to solve problems by designing, building, and testing their own robotics systems.

Participants must bring their own personal computer. Windows and MacOSX users must pre-install Linkbot Labs software and Chromebook users must pre-install the Linkbot IDE extension from https://roboblocky.com/download/. Requirements: Windows 10 or above, MacOSX 10.13 or above, Chromebook with Chrome OS v. 89 or above.

Linkbots and accessories will be provided by the C-STEM Center.

Facilitator:

Sandra Soto, Teacher, Travis USD

3B. Best Practices on Integrating C-STEM Math with Robotics Curriculum into  Secondary School Math Education                                    Location: Ballroom B

The C-STEM Mathematics with Robotics curriculum, including 20 UCOP A-G Approved C-STEM courses, has had proven success in increasing student engagement and learning at the secondary level. Hear how a panel of Secondary School Math teachers have incorporated the C-STEM curriculum in their math classes for students to solve real-world problems. Participants will discover how coding and robotics directly support students' math, critical thinking, and problem solving skills in a unique, engaging way. This session will also explore how C-STEM is currently being used in secondary math and math support classes.

Chair: 
Deepika Srivastava, STEAM & Innovation Coordinator, Redlands USD

Presenters:

Vitaliy Orlov, Math/Robotics Teacher, Cope Middle School, Redlands USD

Angela Wysocki, Teacher, Wayne Ruble Middle School, Fontana USD 

Judith Tuddao, Teacher, Manteca High School, Manteca USD

Natali DeBritz, Teacher, Vanden High School, Travis USD

Holton Hix, Teacher, Vanden High School, Travis USD

 

 

 

3C. School-wide Integration of C-STEM Math with Robotics Curriculum into K-12 Math Classroom Teaching                                                       Location: Ballroom C

Learn from C-STEM school administrators and teachers how to implement the C-STEM program schoolwide and transform sites into C-STEM schools. They will provide specific details on how they integrated the program both vertically and horizontally across different grade levels and subjects within a school, as well as provided professional development for all teachers within a school. In addition, teachers will show how math, CS, and robotics are integrated into specific grade-level curricula. Don't miss this exciting opportunity to learn from experienced educators and take your school's STEM education to the next level.

Chair:

Joe Nguyen, Director of Curriculum and Instruction, Travis USD

Presenters: 

Dr. Andrea McClain, Principal, Chaparral Academy of Technology(K-5), Fontana USD

Alexandra Cruz, Teacher, Chaparral Academy of Technology, Fontana USD

Jason Farrel, Principal, Rex Fortune Elementary School, Center USD

Kayla Toft, Teacher, Rex Fortune Elementary School, Center USD 

3D. Expanded Learning: RoboPlay Competition, Girls In Robotics Leadership (GIRL)/GIRL+ Camps, Ujima GIRL Project, Afterschool and Summer Robotics Camps for Accelerated and Deep  Learning of Math      Location: Conference Room A

Learn how to promote diversity and inclusion with C-STEM Expanded Learning Programs. RoboPlay Competition is a level-playing field robotics competition with a focus on applying math in solving real-world problems. It provides an opportunity for K-12 students to showcase their math problem-solving skills. Learn how to bring the C-STEM RoboPlay Competition to your school and districts. Discover how GIRL/GIRL+ (Girls in Robotics Leadership) Camps, C-STEM Afterschool and Summer Robotics and Robotics-Math Camps motivate students to learn STEM and computing concepts through robotics. The NSF-funded Ujima (GIRL) Project aims to address the significant challenges of inclusion and equity for Black/African American middle school and high school girls in STEM education. The project will empower over 2,000 girls to become leaders in science, technology, engineering, and mathematics (STEM) in their schools, communities, and future careers.

Chair: 

Annette Webb, Dean, UC Merced Extension

Co-Chair:
Joanne Chan, Educational Services Coordinator, Hacienda La Puente USD

Presenters: 

Joanne Chan, Educational Services Coordinator, Hacienda La Puente USD

Lilibeth Pinpin, Director, Innovative Programs and Student Success, Solano County Office of Education

Marcella Grant, Ujima GIRL Program Manager, UC Davis C-STEM

Merry Kim, Assistant Director for Partnerships, UC Davis C-STEM

Judith Tuddao, Math Teacher, Manteca High School, Manteca USD

Teresa Sicat, Teacher, Math, Manteca High School, Manteca USD

 
Legend

Appropriate for Elementary School Teachers

Appropriate for Middle School Teachers

Appropriate for High School Teachers

Appropriate for Administrators

BYOD – Bring your own Device (Windows 10 or above, MacOSX 10.13 or above, Chromebook with Chrome OS v. 89 or above)