Keynote and Plenary Speakers' Biographies
Keynote Speech: 
Supporting Student Progress in Mathematics: A Framework for All Learners
Moderator:  Dr. Barbara Nemko, Napa County Office of Education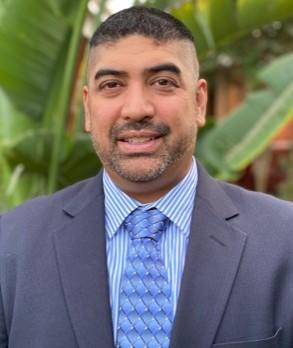 Dr. Mike Torres, a former math and science teacher and UC Davis alum, is the Director of the Curriculum Frameworks and Instructional Resources Division at the California Department of Education (CDE). His primary role is to provide leadership for the development of curriculum frameworks and the statewide adoption of instructional materials through the State Board of Education and the Instructional Quality Commission. During his time at the CDE, he was the state lead for student accessibility on the California assessment system, conducted special education monitoring, and served as a governor appointee to the State Rehabilitation Council. He earned his doctorate of education in educational leadership with an emphasis in educational technology in 2019. He researched how a technology-based classroom teaching method impacted students with disabilities in the middle school setting.
Plenary Panel Session 1:
Redlands Unified Leading the Change in Math and Computer Science Teaching & Learning 
Moderator:  Dr. Eduardo Mosqueda, Associate Professor, Department of Education, UC Santa Cruz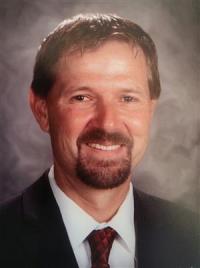 Dr. Ken Wagner, the Assistant Superintendent of Educational Services at Redlands USD, has been instrumental in introducing the C-STEM program, offering an alternative approach to Math and Computer Science education for students who have faced challenges in traditional math classrooms. Dr. Wagner is a proponent of leveraging technology as a valuable tool to enhance students' problem-solving abilities and their capacity to apply STEAM concepts in practical settings. He is committed to ensuring access to innovative educational opportunities for all students by eliminating barriers in education. His work at Redlands reflects a deep dedication to improving the educational experience and outcomes for students in the district.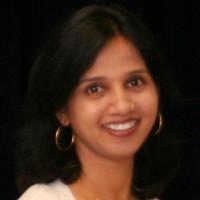 Deepika Srivastava, the STEAM & Innovation Coordinator at Redlands Unified School District, is well known for conceptualizing, planning, and coordinating K-12 STEM programs/pathways in collaboration with community partners to ensure student achievement for the entire spectrum of student needs and strengths to close the opportunity gap for historically underrepresented minorities, with a special focus on girls, Multi-language learners, and students with disabilities. She has presented at various state ( CA STEAM Symposium, CASE), national (CUE, NCTM, MITScratch) and international level conferences(ISTE2020, ISTE 2022). In 2020, she received the C-STEM Administrator of the Year and is the recipient of ISTE certificate for Artificial Intelligence Explorations in 2021. She has a Master of Science degree in Physics, Computer Applications and Educational Administration, a Single Subject Teaching Credential in Math, Physics, Chemistry, Introductory Science, administrative credential and over 16 years of professional experience as an educator in the United States and India.
Plenary Panel Session 2:
Engaging All Students on Learning Math with Coding and Robotics to Solve Real-World Problems and Increase Math Performance
Moderator:  Dr. Suzie Dollesin, FPM Review Lead, Educational Data Management Division, California Department of Education
Panelists:  School principals receiving the inaugural C-STEM Distinguished School Awards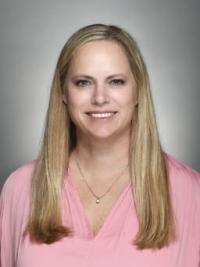 Dr. Brenna Godsey, the Principal at McPherson Magnet School in the Orange Unified School District, has been in her role at McPherson for three years and has 22 years of experience as an educator. Dr. Godsey started her career as a secondary science teacher. McPherson is a STEM magnet school. Over the last three years, the school has expanded the C-STEM program school wide, Kindergarten to 8th grade. The hands-on opportunities with coding and robotics provided through the C-STEM program has been instrumental in improving student engagement in mathematics at McPherson.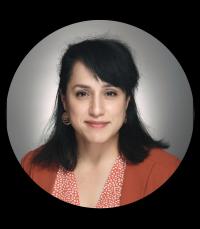 Dr. Monica Murray, Principal, West Orange Elementary School in the Orange Unified School District, has been in her role at West Orange for five years and has 22 years of experience as an educator. Dr. Murray started her career as a elementary teacher, curriculum specialist, secondary curriculum, administrator, coordinator and then principal. West Orange elementary  is a math focused  school. Over the last three years, the school has expanded the C-STEM program school wide, Kindergarten to 5th grade. C-STEM has laid the foundation in providing an innovative approach to learning math through robotics and coding while bringing forth the love of math.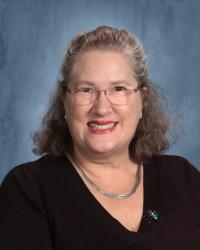 Dr. Andrea McClain is the Principal of Chaparral Academy of Technology, a K-5 elementary school in the Fontana Unified School District. Under her leadership, Chaparral Academy adopted the UC Davis C-STEM program schoolwide and is one of the first schools where students in every grade and classrooms use Math with Robotics curriculum in RoboBlocky. Prior to Chaparral, Dr. McClain served as a principal at the Department of Defense Education Activity in Fort Knox, Kentucky and Fort Buchanan, Puerto Rico where she introduced the Engineering is Elementary STEM curriculum to schools. She earned a doctorate in Educational Leadership at Vanderbilt University and was the recipient of the prestigious Arville V. Wheeler Award. Prior to becoming an administrator, she taught at the elementary, middle and high school levels.  She was also a German translator in Berlin and Frankfurt.  Dr. McClain recently published her first book, Educating the Military Connected Child: A Professional Development Handbook for Educators and Policy Makers.