Professional Development Events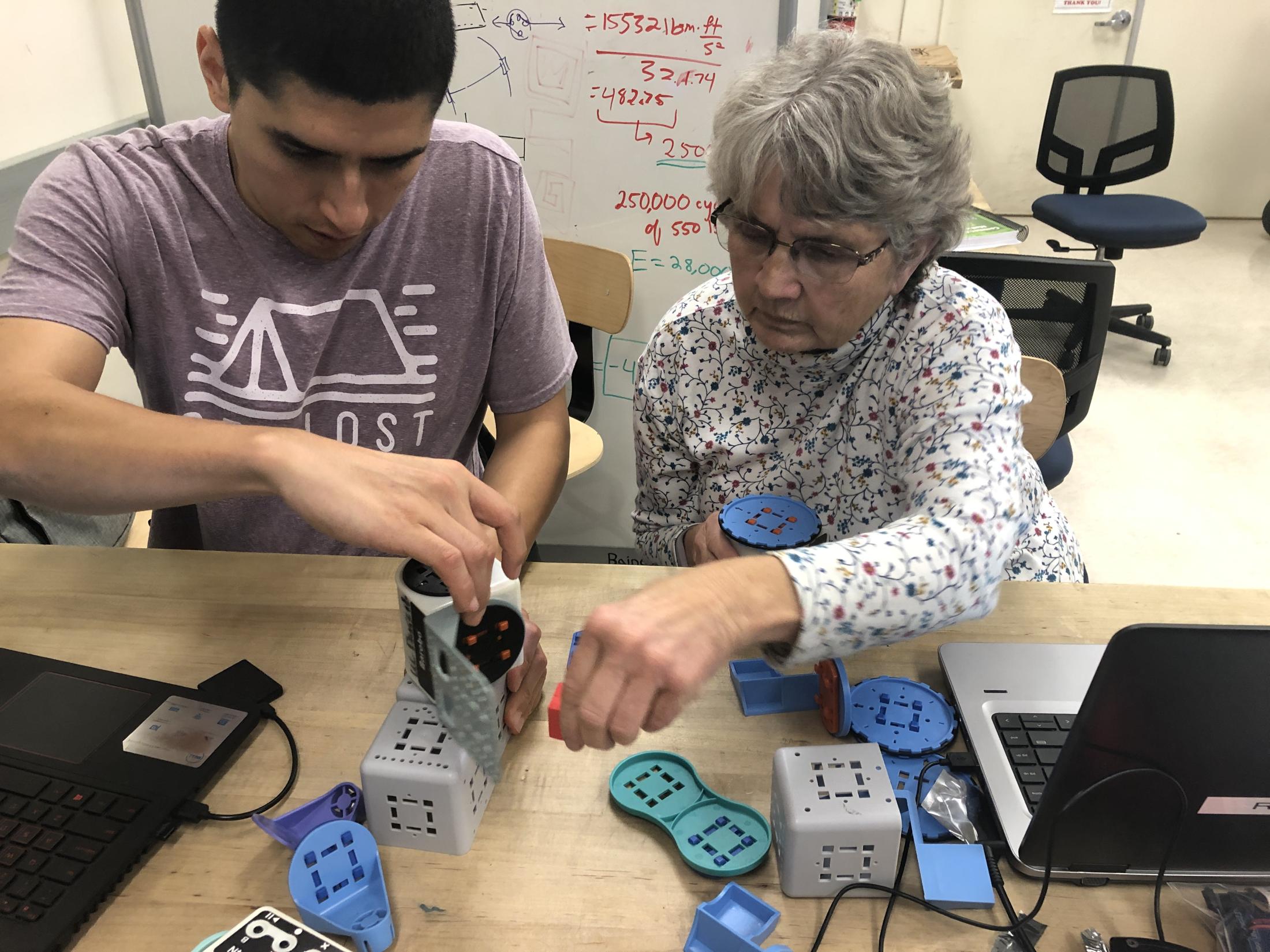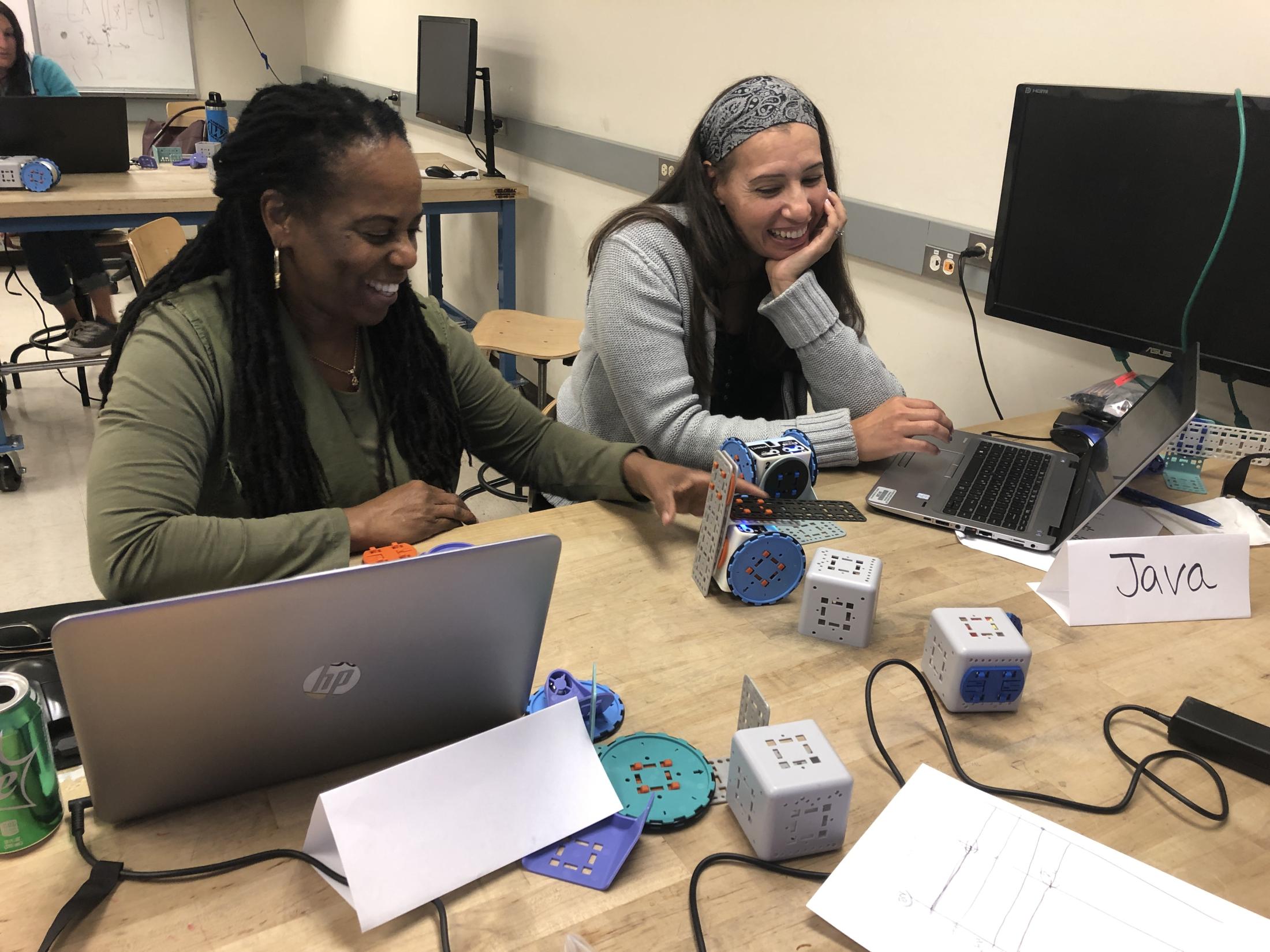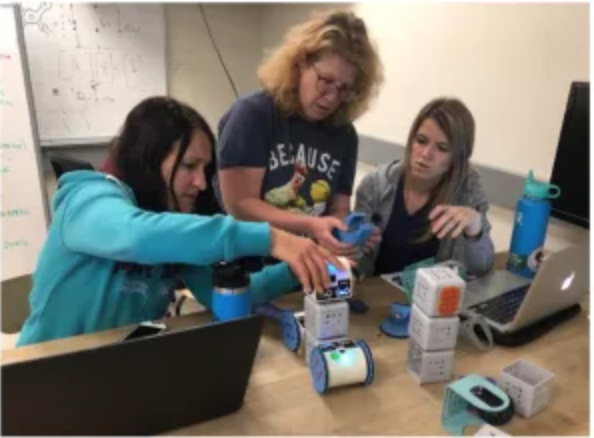 C-STEM Professional Development is centered around the Joint UC Davis/UC Riverside Computer Science Supplementary Teaching Credential Authorization Program with a sequence of five courses. Participants can opt to take the courses as non-credit, for credit, or for CEUs. If your organization would like to host an on-site C-STEM Professional Development tailored for your K-12 teachers, please contact us.
Registration:
In order to register for a PD session below, you must first register an account on our website. After logging in, you may click on the Registration link for any event below. Space is limited; please sign up early to reserve your spot.
---

C-STEM Academy I (Introduction to Teaching Computer Science), based on
Summer Academy on Integrating Robotics into Math, CS, and STEAM Education for K-12 Teachers
Details
Flyer
Registration

4 In-Person Meetings:
June 20 – June 23, 2023 located at 2071 Bainer Hall, UC Davis
8:00 am – 4:00 pm PST

Flyer 

Registration Coming Soon
 

4 In-Person Meetings:
June 13 – June 16, 2023 located at UC Riverside
8:00 am – 4:00 pm PST

Flyer 

Registration Coming Soon
 

1 In-Person Meeting (attend only one):
October 22, 2022 located at 2071 Bainer Hall, UC Davis
8:00 am – 4:00 pm PST
or
October 29, 2022 located at room 1102, Extension University Village (EUV), UC Riverside
8:00 am – 4:00 pm PST

5 Asynchronous Sessions

3 Synchronous Zoom Sessions (3:30 pm – 5:30 pm PST)
    November 10, 2022
    November 17, 2022
    December 15, 2022

Flyer 

Registration Open
 

Details
Flyer
Registration

In-Person Meeting (attend only one):
January 7, 2023 located at 2071 Bainer Hall, UC Davis
8:00 am – 4:00 pm PST
or
January 21, 2023 located at UC Riverside
8:00 am – 4:00 pm PST

8 Asynchronous Sessions

4 Synchronous Zoom Sessions (3:30 pm – 5:30 pm PST)
    February 23, 2023
    March 2, 2023
    March 23, 2023
    March 30, 2023

Flyer

Registration Open
 

Details
Flyer
Registration

In-Person Meeting (attend only one):
April 8, 2023 located at 2071 Bainer Hall, UC Davis
8:00 am – 4:00 pm PST
or
April 15, 2023 located at UC Riverside
8:00 am – 4:00 pm PST

7 Asynchronous Sessions

5 Synchronous Zoom Sessions (3:30 pm – 5:30 pm PST)
    May 4, 2023
    May 11, 2023
    May 18, 2023
    May 25, 2023
    June 8, 2023

Flyer

Registration Coming Soon
 

C-STEM Institute I (Computer Programming in C), based on
Summer Institute on Integrating Robotics into Math, CS, and STEAM Education
Details
Flyer
Registration

5 In-Person Meetings:
July 10 – July 14, 2023 located at UC Riverside
8:00 am – 4:00 pm PST

Flyer

Registration Coming Soon
 

5 In-Person Meetings:
July 17 – July 21, 2023 located at 2071 Bainer Hall, UC Davis
8:00 am – 4:00 pm PST

Flyer

Registration Coming Soon
 

Details
Flyer
Registration

5 In-Person Meetings:
July 24 – July 28, 2023 located at 2071 Bainer Hall, UC Davis
8:00 am – 4:00 pm PST

5 In-Person Meetings:
Fall 2023 located  in Southern CA (TBD)
8:00 am – 4:00 pm PST

Flyer

Registration Coming Soon