GIRL Advisory Board
Ruthe Farmer, Chief Evangelist for the CSforAll Consortium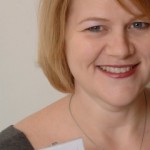 Ruthe Farmer has focused her efforts on diversity and inclusion in tech and engineering since 2001 and is currently Chief Evangelist for the CSforAll Consortium. She served as Senior Policy Advisor for Tech Inclusion at the White House Office of Science & Technology Policy focusing on President Obama's call to action for Computer Science for All, and previously served as Chief Strategy & Growth Officer and K-12 Alliance Director at the National Center for Women & Information Technology (NCWIT) . Over the course of her career, Ms. Farmer has launched and scaled up multiple national programs including Aspirations in Computing  the TECHNOLOchicas campaign for Latinas, AspireIT outreach program, Intel Design & Discovery, Lego Robotics for Girl Scouts and more. She served as the 2012 Chair of Computer Science Education Week, was named a White House Champion of Change for Technology Inclusion in 2013, received the Anita Borg Institute Award for Social Impact in 2014, and the Education UK Alumni Award for Social Impact in 2015. She is a guest contributor for Techcrunch, Amy Poehler's Smart Girls, the Shriver Report, and the Huffington Post, and has been featured in Forbes and TechRepublic for her work. Ruthe holds a BA from Lewis & Clark College and an MBA in Social Entrepreneurship from the University of Oxford Said Business School and is passionate about integrating innovative business strategies into social change efforts.
Debra J Richardson, Professor, UC Irvine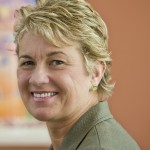 Debra J. Richardson is founding Ted and Janice Smith Dean of the Donald Bren School of Information and Computer Sciences at the University of California—Irvine. She joined the UCI faculty in 1987, and became chair of the ICS department in July 2000. Under her leadership, the department was promoted to the first computing-focused school in UC system in December 2002, and she was appointed the founding dean. She was instrumental in securing a transformational six-figure endowment for the school, resulting in naming the school after philanthropist Donald Bren. She served as dean through June 2010.
Richardson is a Professor of Informatics. She pioneered research in "specification-based testing" but recently shifted her attention to adapting software engineering techniques to socially relevant domains, specifically focusing on sustainability. Her research has been recognized by designation as a Fellow of Automated Software Engineering and also with two retrospective impact awards from ACM SIGSoft.
A long-time advocate of increasing the participation of women and other underrepresented minorities in computing, she has served on the leadership team of the National Center for Women and Information Technology since its inception and leads UCI's NCWIT PaceSetter team. She chairs the Alliance for California Computing Education for Students and Schools, focusing on equitable access to K-16 computing education. She chairs the Advisory Council for ACM's Computer Science Teachers Association, chaired CSEdWeek during its second and third years, serves on the ACM Education Board as well as on CRA's Computing Community Consortium Council.
Richardson received her B.A. in Mathematics from the University of California—San Diego, and her M.S. and Ph.D. in Computer and Information Science at the University of Massachusetts—Amherst.
Teresa W. Aldredge, Board President, Umoja Community Education Foundation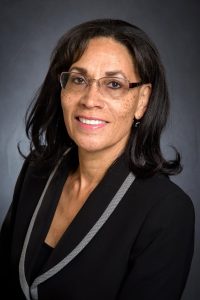 Teresa W. Aldredge is a founding member and current Board president of the Umoja Community Education Foundation, a nonprofit designed to support African American student success programs, with 57 affiliated California community colleges and universities that serve over 4,000 students annually.  Dr. Aldredge also serves as the Program Coordinator/Counselor for the Umoja Diop Scholars Program at Cosumnes River College in Sacramento, CA.
She has served in many leadership roles including Academic Senate President at Cosumnes River College, president of the California Counseling Association and president of the California Community College Counselors Association. She currently serves as Governor At-Large for the Faculty Association for California Community Colleges (FACCC) and was awarded the Full-Time Faculty of the Year award by FACCC.  She has also received the Exceptional Commitment Award from Cosumnes River College.
Dr. Aldredge earned an A.A. degree from Palomar College and a B.A degree in Psychology from the University of California, San Diego.  She completed a M.A. degree in Counselor Education from San Diego State University and a doctorate in Educational Leadership from the joint doctoral program between University of California, Davis and California State University, Fresno.  She has worked in the field of education for over thirty years.
Lisette Estrella-Henderson, Solano County Superintendent of Schools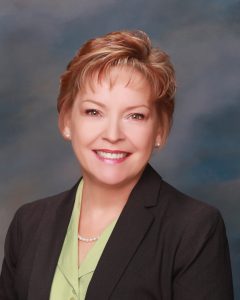 Lisette Estrella-Henderson, has served as an Educator in Solano County for over 36 years. In January of 2017, she became the first Hispanic County Superintendent in Solano's history and only the second female to hold the position. Lisette hopes to serve as a role model and inspire other young women to be courageous, believe in themselves, and confidently reach for and achieve their goals, no matter how big their dreams may seem.
An innovative thinker and longtime supporter of C-STEM, Lisette motivates her team as well as business and community partners to explore and find solutions to close the achievement gap and provide high quality equitable education to all students.
Lisette's broad knowledge, experience, and leadership abilities have earned her local, statewide, and national accolades and recognition including: 2020 Superintendent of the Year (Region1) by the California Association of Latino Superintendents and Administrators (CALSA), Woman of Distinction Award, Soroptomist International of Dixon; Distinguished Educator Award, Dixon Unified School District; Curriculum and Instruction Administrator of the Year, Association of California School Administrators (ACSA); Outstanding Woman Leader Award, ACSA Region 4; Women in Educational Leadership Award, American Association of School Administrators (AASA); Community Recognition Award, La Raza Lawyers Association of Solano.
Lisette attended Solano Community College and earned her Bachelor of Arts degree from the University of California, Davis, and a Master's degree in Bilingual/Cross-Cultural Education from the California State University, Sacramento. In addition to her California Teaching Credential, she holds a Bilingual Specialist and Administrative Services Credentials and is a certified leadership coach.
Lisette lives in Vacaville with her husband of 33 years and has a daughter who recently graduated from college.
Dr. Barbara Nemko, Napa County Superintendent of Schools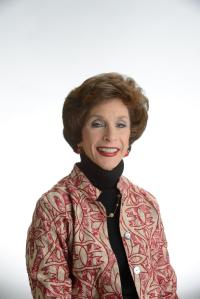 Selected by the Center for Digital Education as one of the "Top 40 Innovators in Education", Dr. Nemko describes herself as passionate about ed tech, even though she bravely admits to sometimes struggling with her own technology devices. She is a strong advocate of curriculum materials with embedded media that engages and motivates learners and content that can be instantly updated. Two "ed tech" programs of which Dr. Nemko is particularly proud are the "Footsteps2Brilliance" early learning for preschoolers (especially helpful for ESL learners and their parents) and tech tutoring where Court and Community School students teach residents of the Senior Center how to use their mobile devices.
Working in education her entire life, Dr. Nemko started as a teacher in New York City, then took a position at U.C. Davis evaluating California Department of Education programs. Later, when Dr. Nemko was Curriculum Director at Napa County Office of Education, she was appointed Interim Superintendent when the Superintendent retired. Now in her fifth elected term, Dr. Nemko continues to use her ed tech enthusiasm to promote positive programs for over 21,000 students at five districts within Napa County. Her favorite role, however, may be the one she has with her two granddaughters, ages 7 and 9.
Dr. Brooke Haag, Business Strategy Leader, Worldwide Education, Microsoft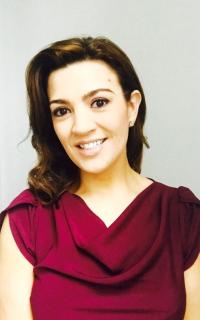 Brooke is a Business Strategy Leader on the Future Ready Skills Team within Worldwide Education at Microsoft. In her role, Brooke is responsible for overseeing STEM strategy in the context of education and employability.
Brooke brings extensive experience across research and education, from leading research projects at national labs to teaching students in a range of higher education settings, with a passion for the transformative power of good STEM education now leveraging her classroom experience and strategic and technical problem solving skills to help Microsoft address the mission of empowering students in STEM to meet the challenges of education and employability in an increasingly complex world.
Prior to joining Microsoft, Brooke was a community college physics professor and nuclear physicist doing research exploring properties of the quark-gluon plasma. She also worked as an instructional designer, deploying MOOCs around subjects ranging from Urban Planning to Systems Engineering in partnership with the MIT Office of Digital Learning.
Brooke holds a PhD in Nuclear Physics from UC Davis and a Master's Degree in Education from Harvard. As a native Californian she's a lover of the outdoors, an avid reader, and a CrossFit enthusiast.
R. Mary Gallet, Ph.D. California Department of Education, State Lead for Manufacturing and Engineering in Career Technical Education
Dr. Gallet is a first generation college graduate. The first tenured African American professor at Iowa State University, the former Dr. George A. Jackson was her mentor. With Dr. Jackson's encouragement, Mary completed a Ph.D. in Educational Leadership and Policy Development.
Dr. Gallet has over 35 years' experience in K-20 education. Mary's professional portfolio include teaching business and education courses, assistant professor and assistant dean. Simultaneously, she owned her own business and conducted state mandated diversity professional development in several states.  Mary's tenure at the California State Department of Education [CDE] began in 2000. Her education experience as well as professional mediation and legal training on diversity and equity resulted in her hire as the CDE state gender equity consultant. This position title morphed into the Educational Equity Consultant after the state definition of gender changed with the legislative passage of the California Education Code's Education Equity law. Concurrently, Mary served as the CDE Career Technical Education [CTE] Special Populations Representative for 16 years. Presently, Mary is collaborating with regional manufacturing companies to discuss opportunities for CTE teachers to upgrade skills as industries integrate artificial intelligence robotics for maximum efficiency [just-in-time] and minimum errors [total quality management], which is being rebranded.