2019 RoboPlay Challenge Synopsis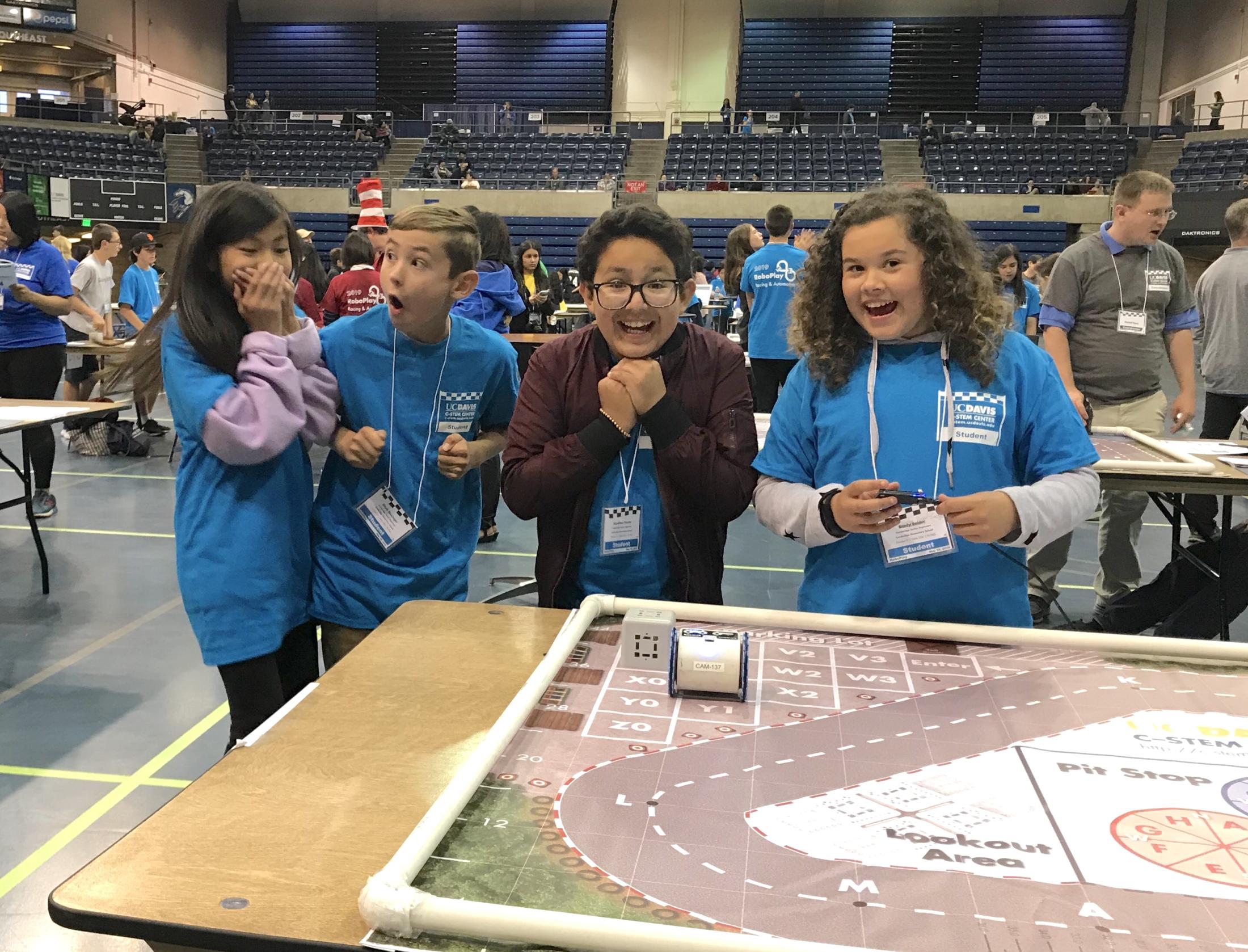 The 9th annual RoboPlay Challenge Competition took place on May 18, 2019, concurrently in Davis, CA and in Irvine, CA.
This year, a total of 144 teams registered, 109 in Northern California and 35 in Southern California. For the first time, we have a separate new division for elementary school students in grades 5 and 6.
The 2019 RoboPlay Challenge Competition at Davis, CA was kickstarted with an inspirational keynote speech by Mr. Myron Hattig. Mr. Hattig is a software and networking industry leader at the forefront of the Internet-of-Things revolution. He is currently Senior Internet-of-Things Solutions Architect at Amazon AWS. Previously he has held positions at startups, medium, and large companies such as Intel, and has an amazing experience in the tech industry. He spoke of both the hard skills and the soft skills utilized in the RoboPlay Competition.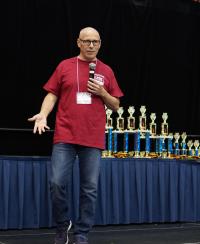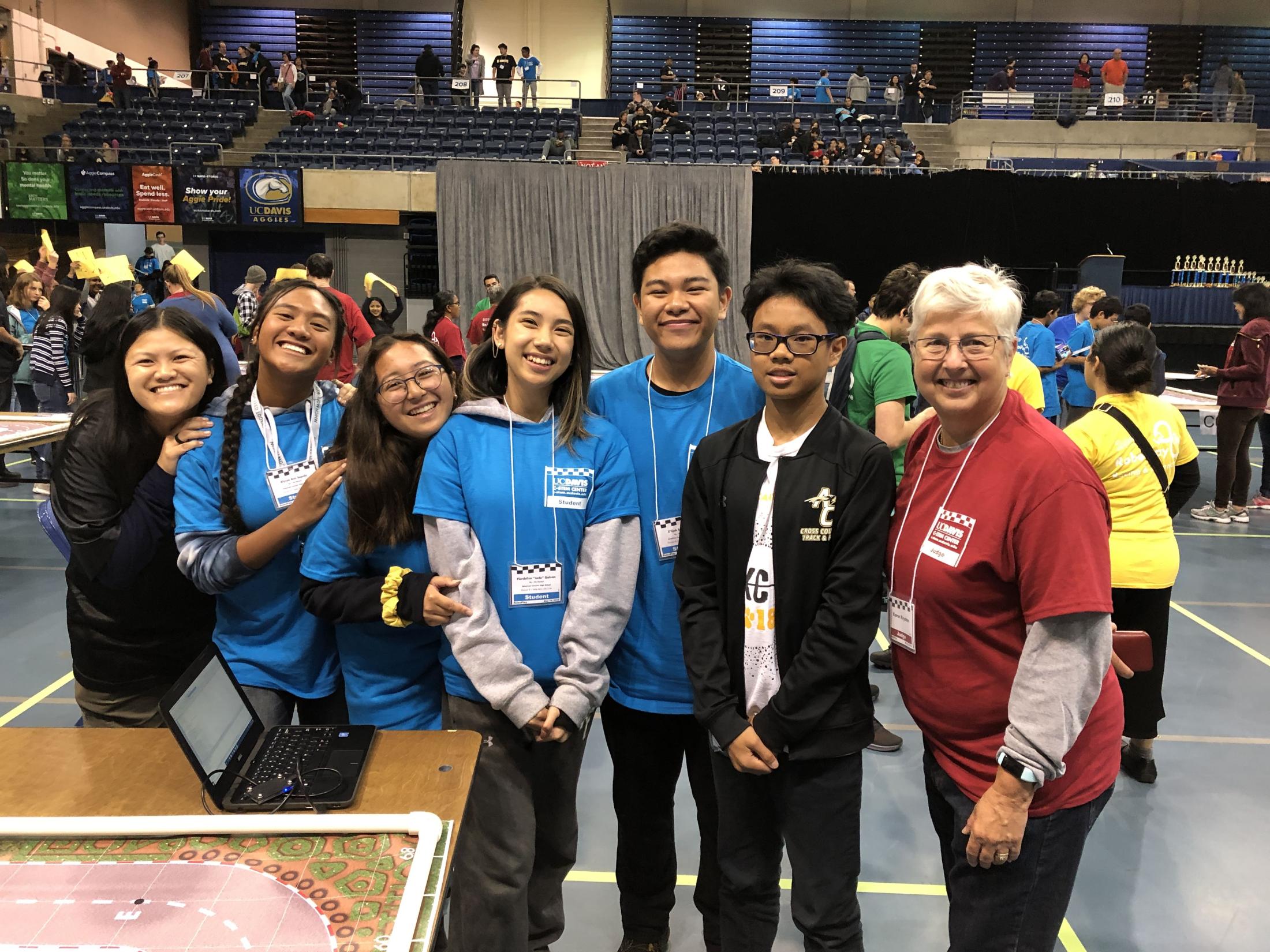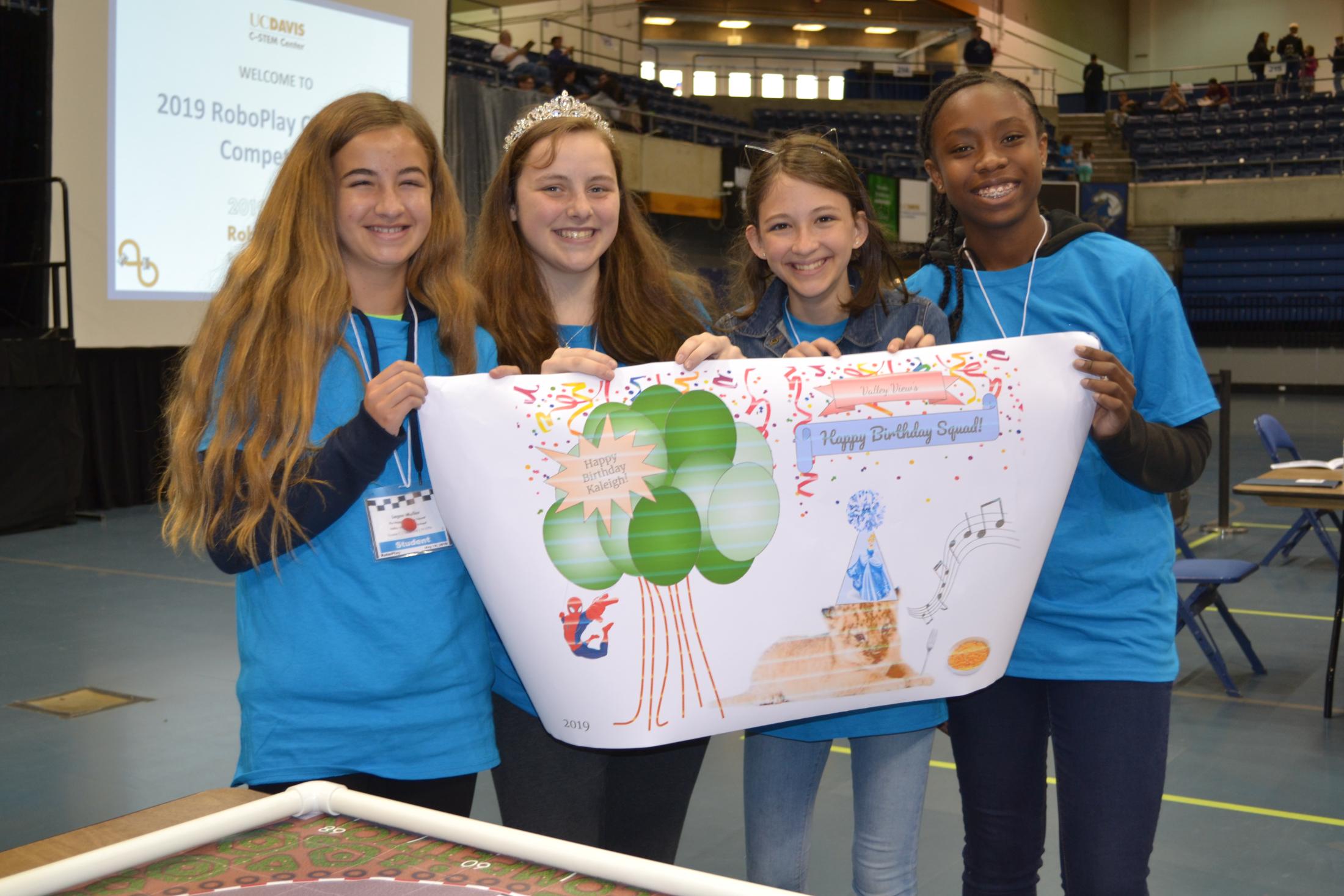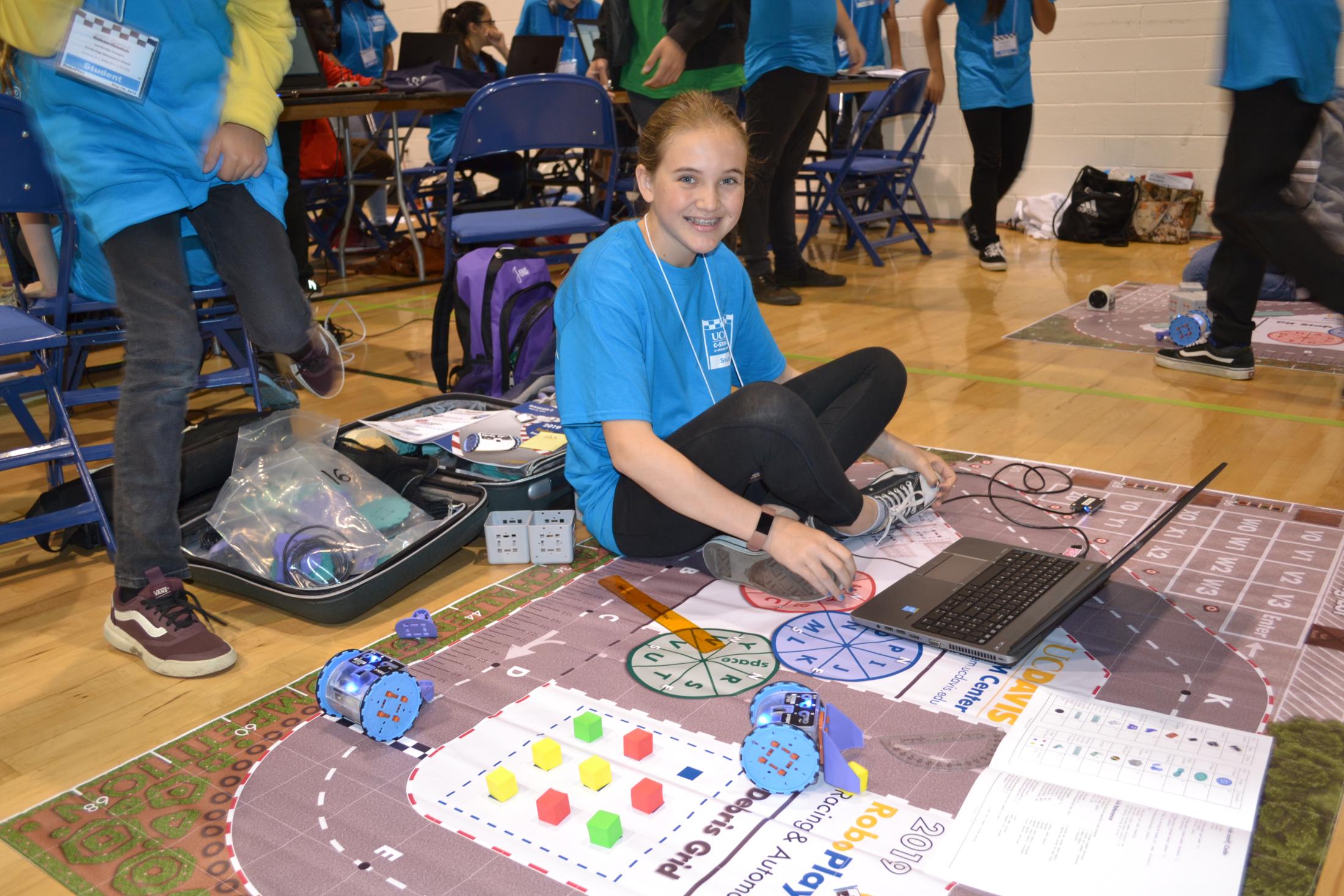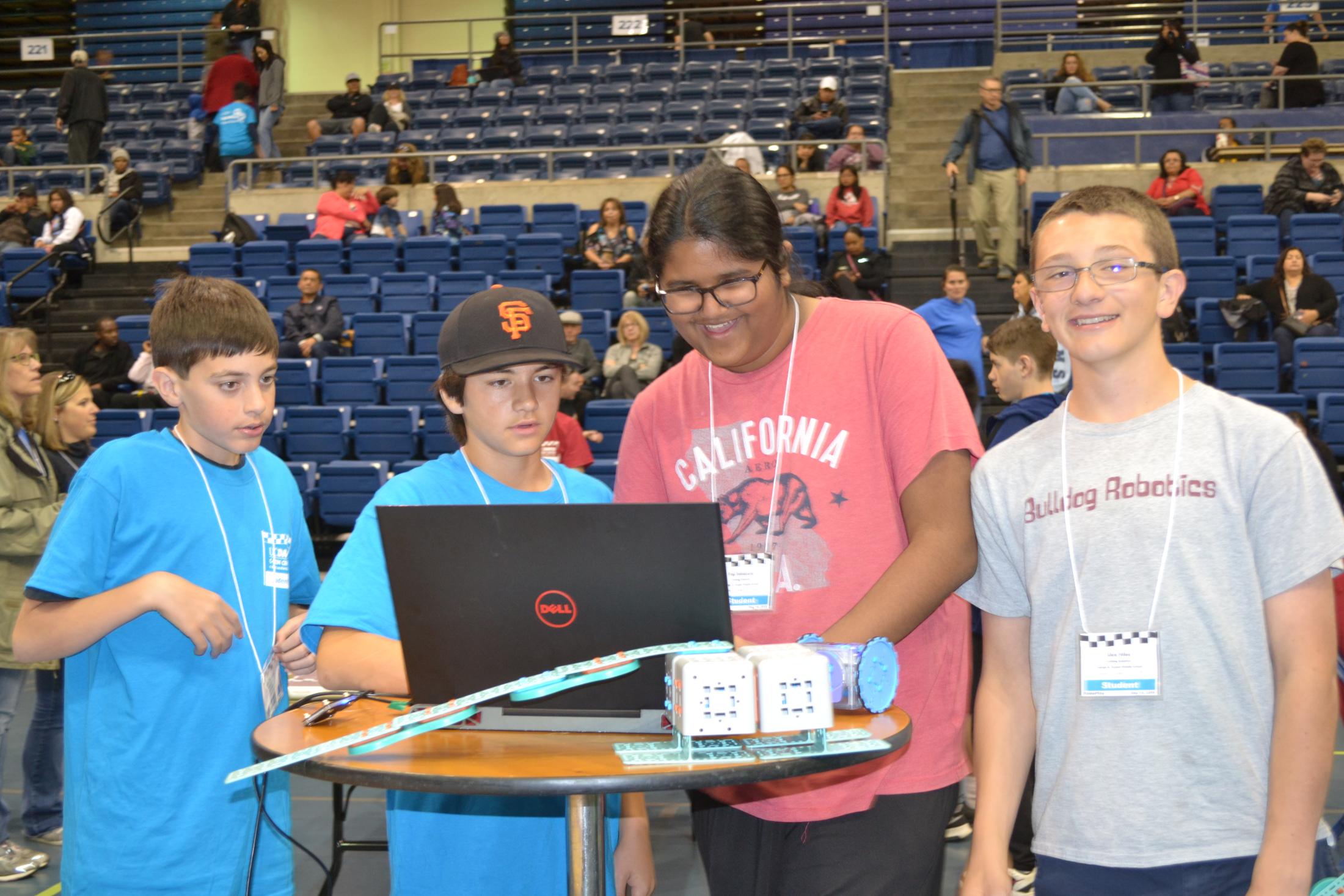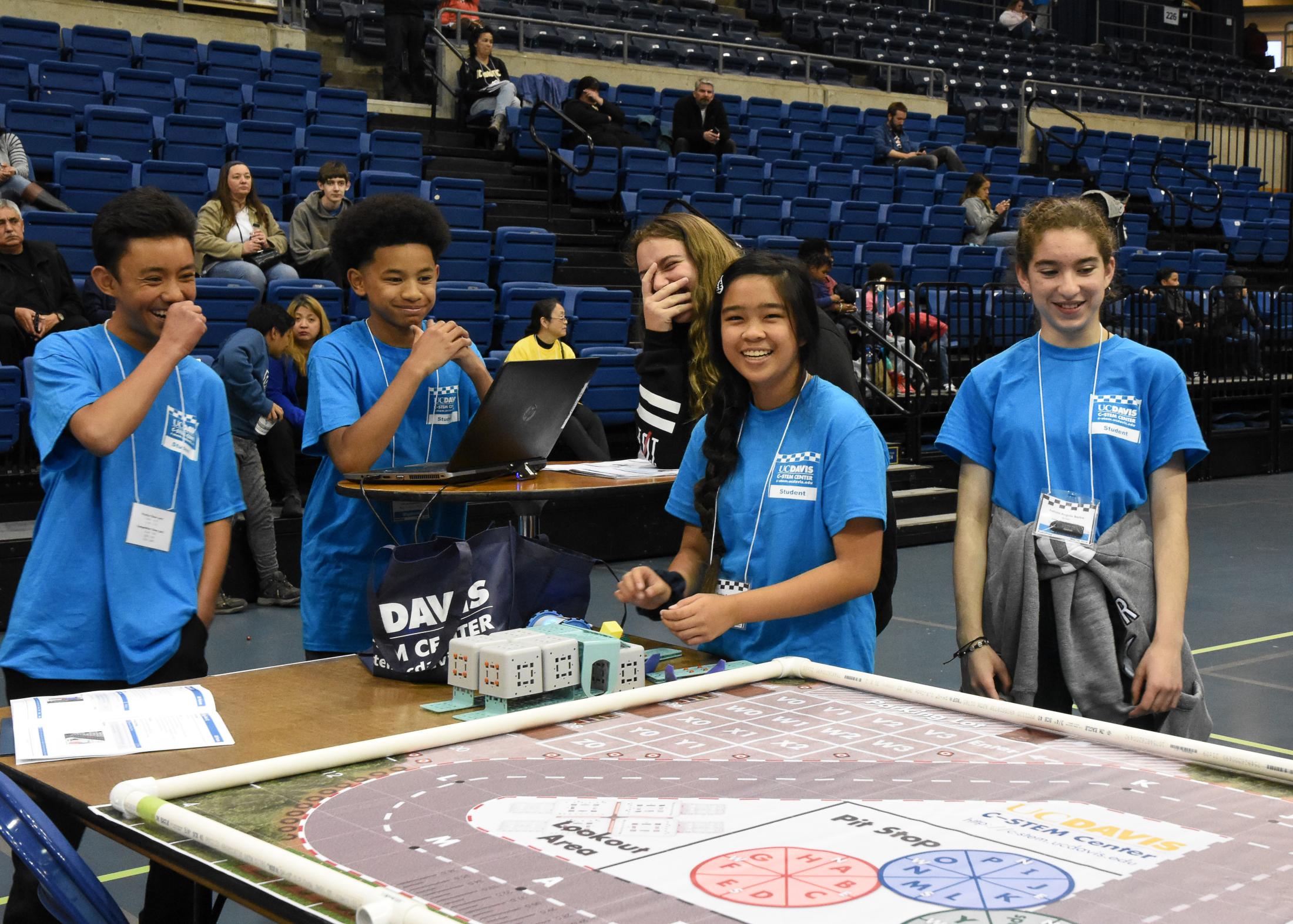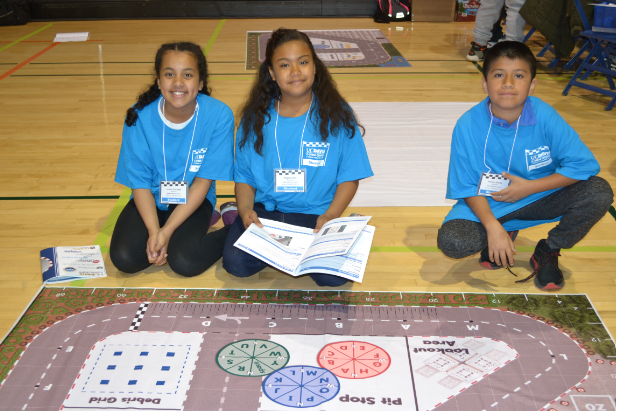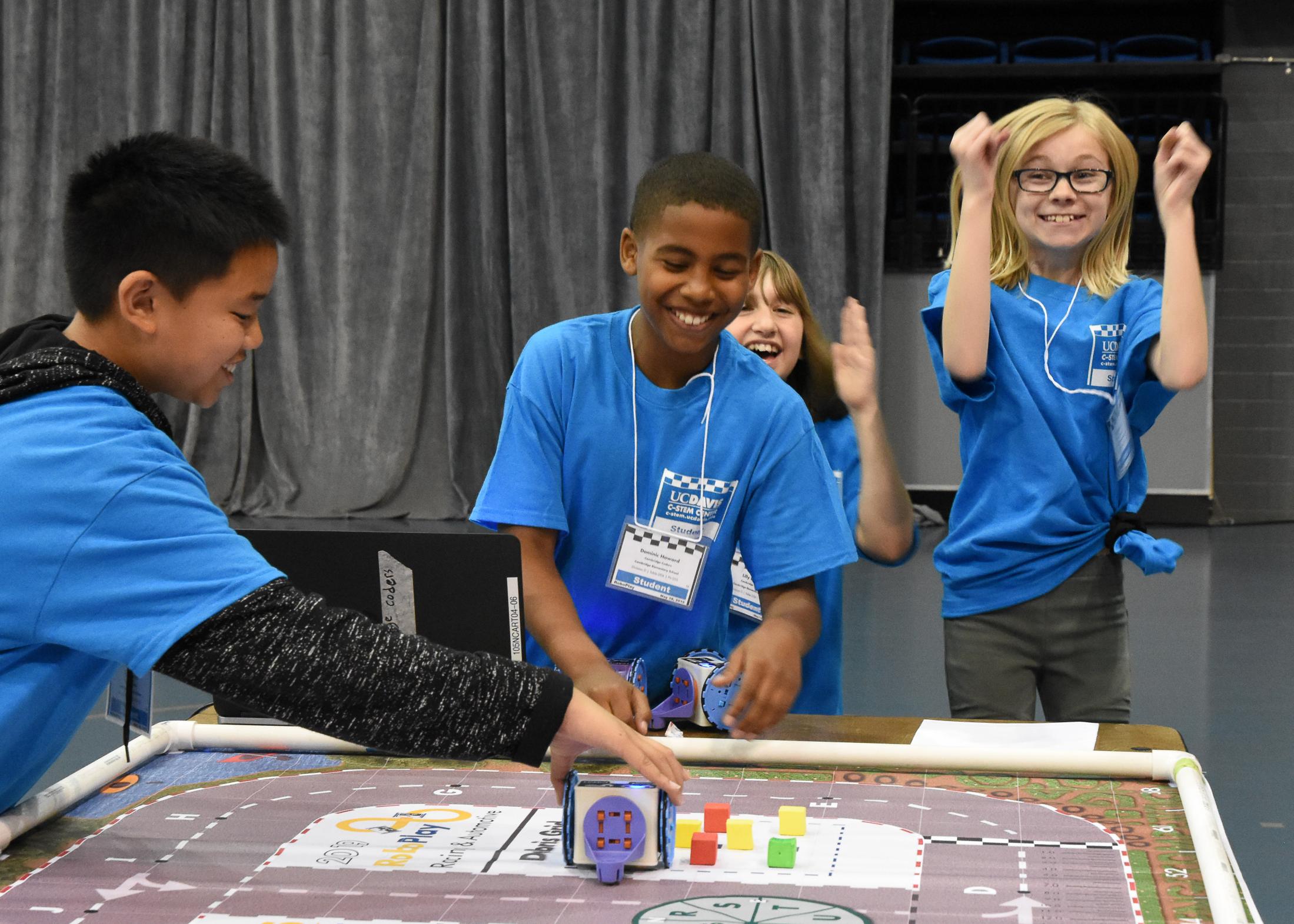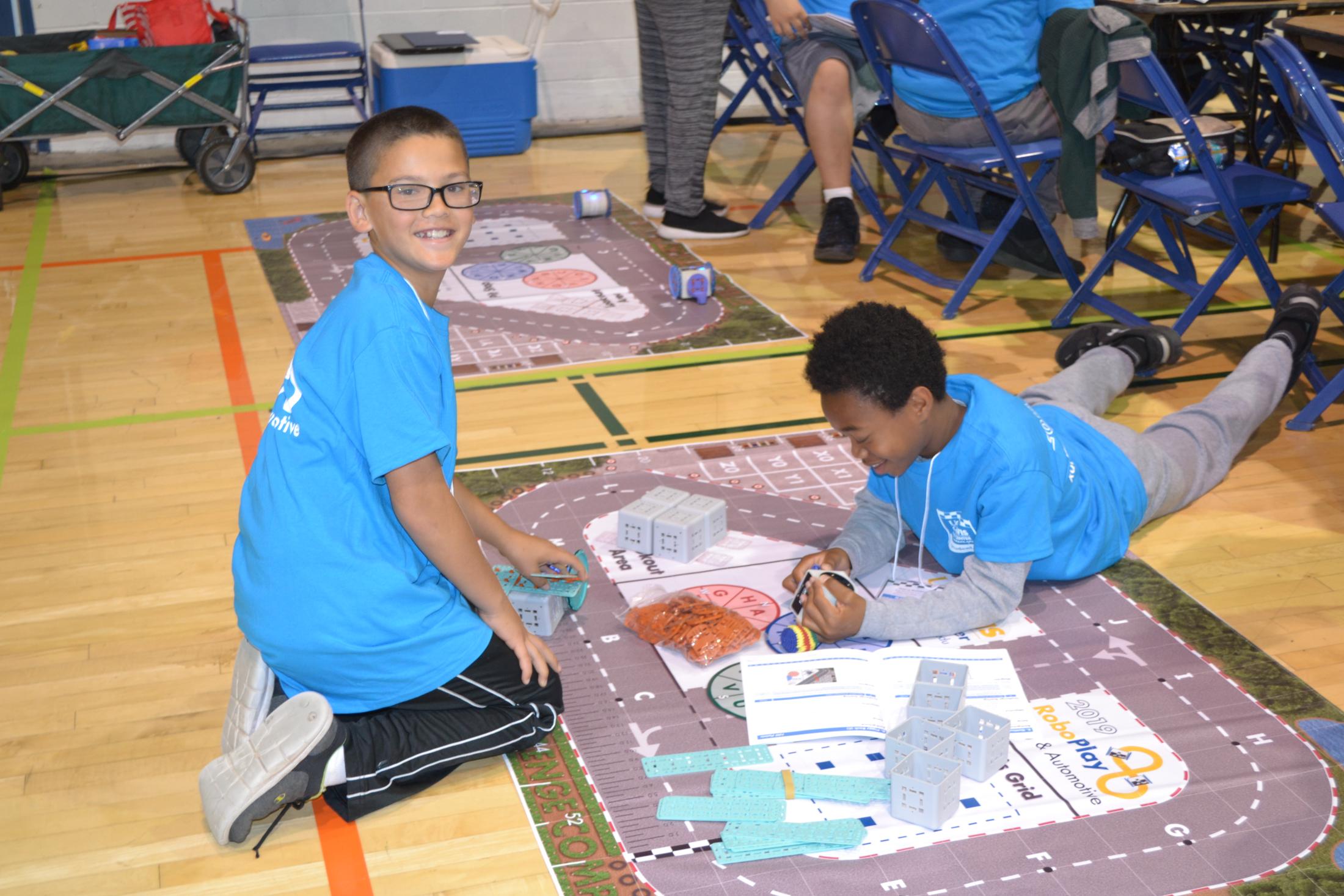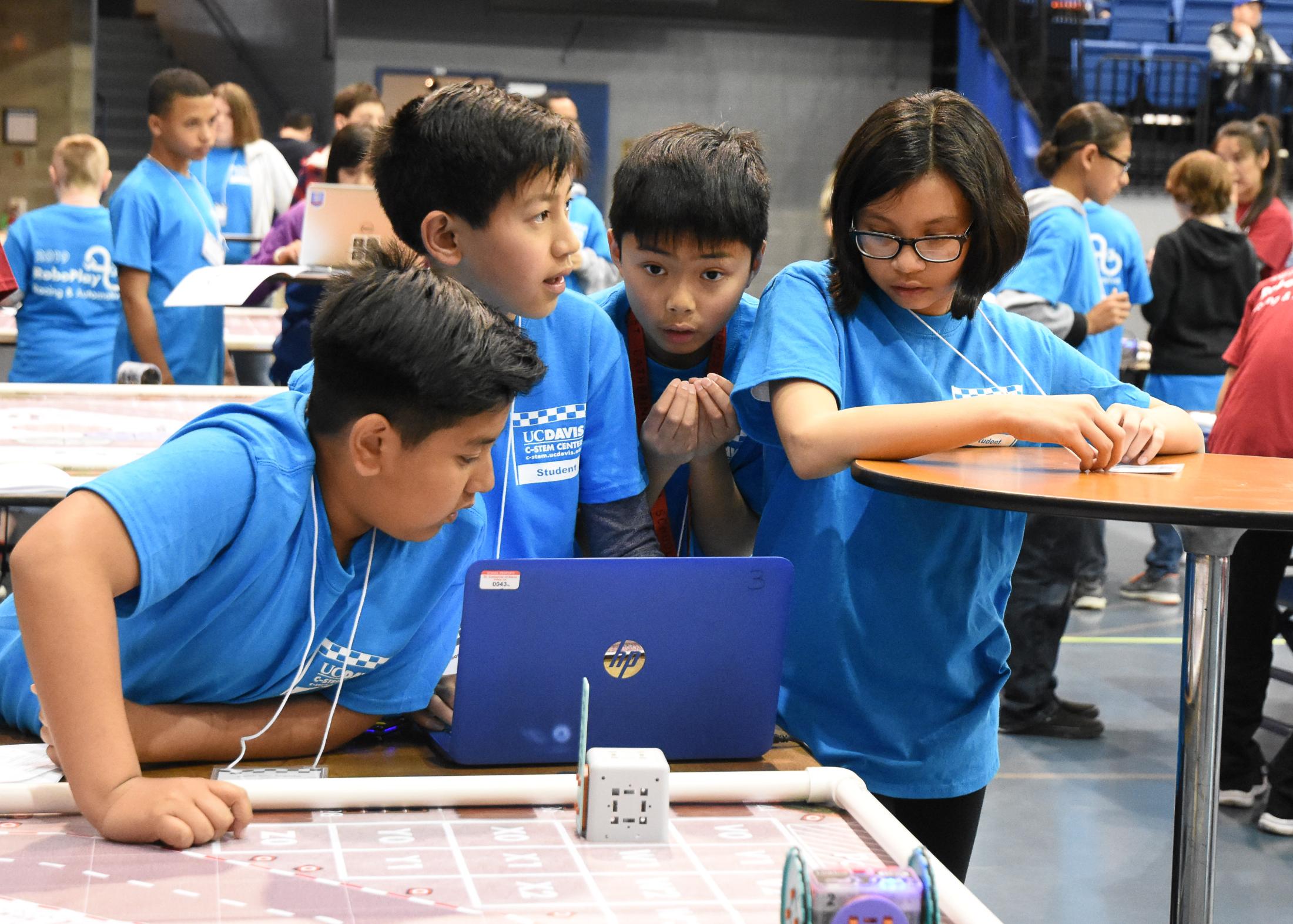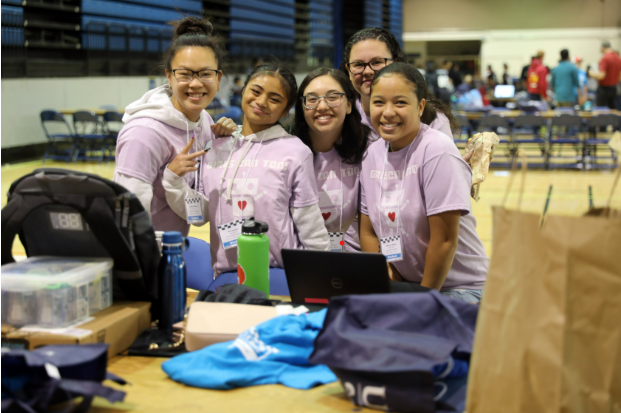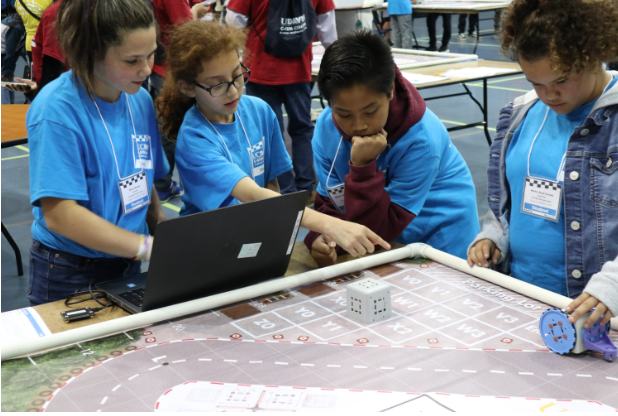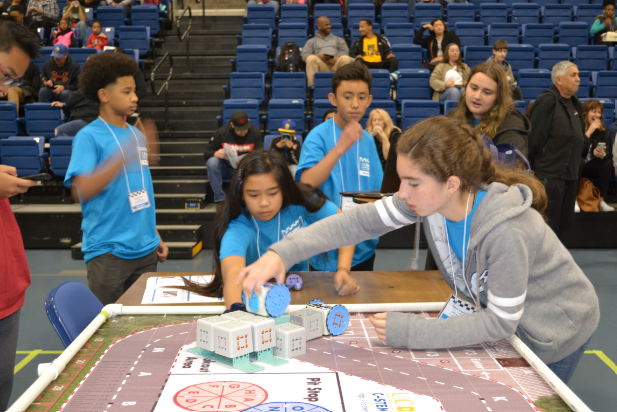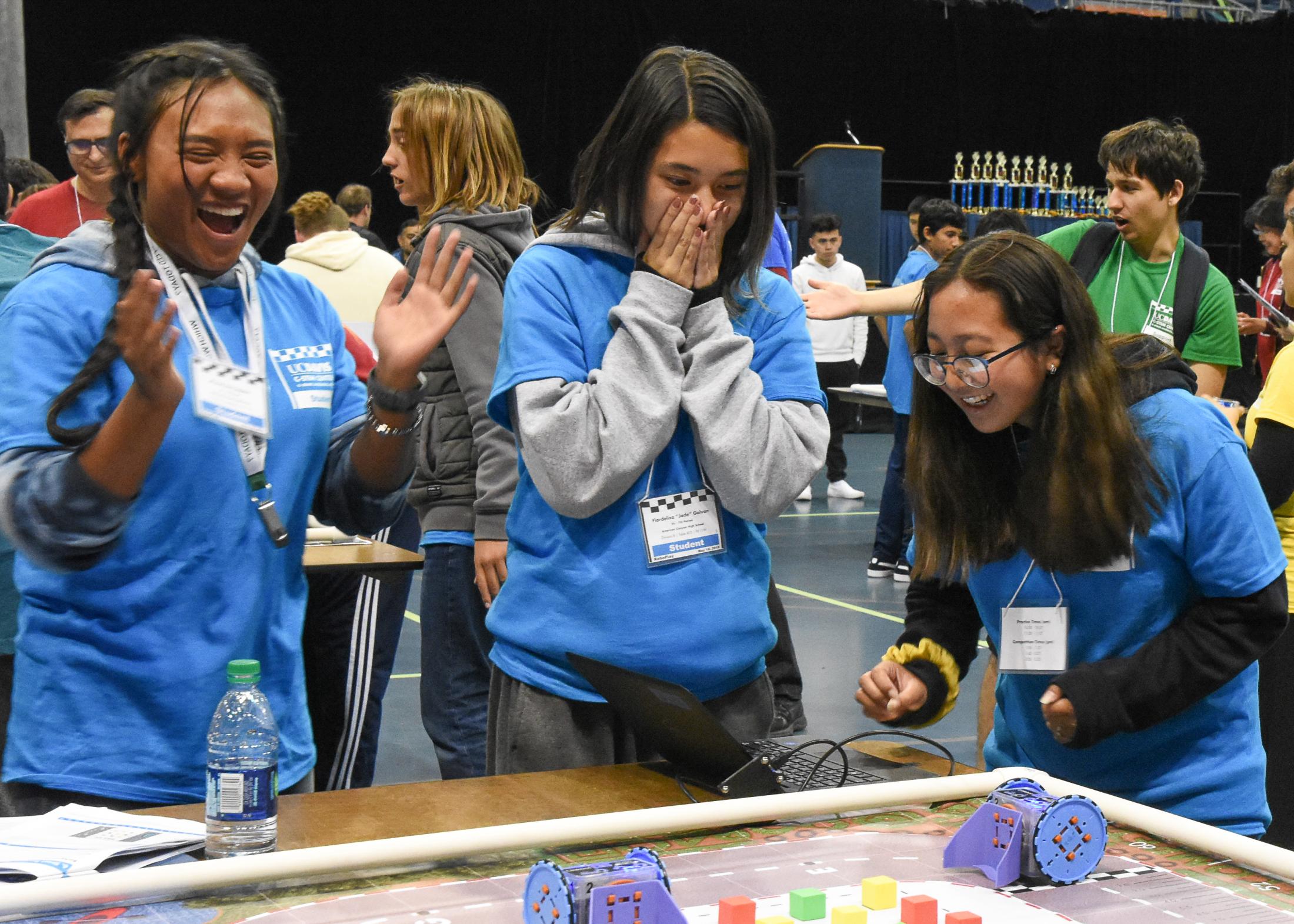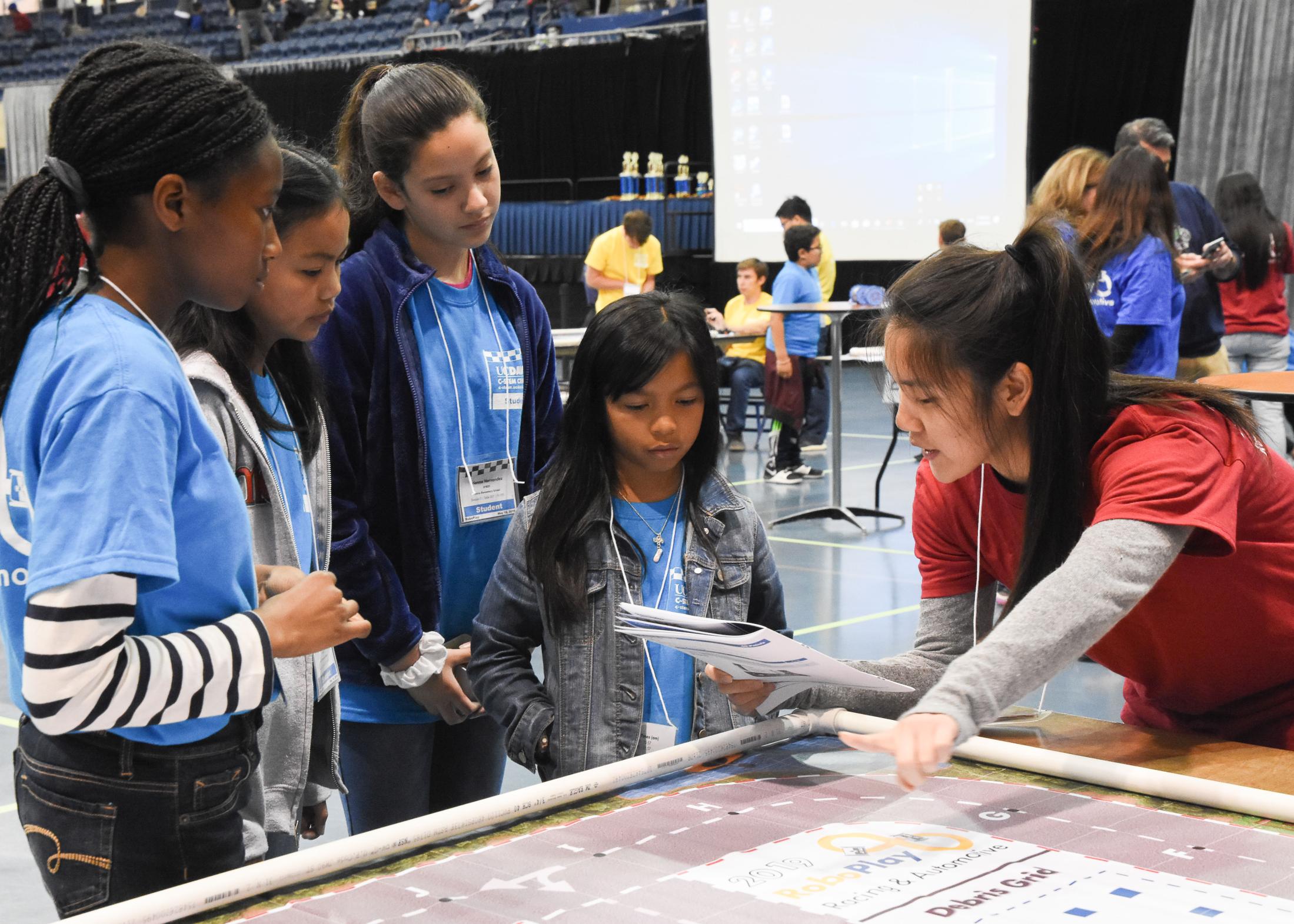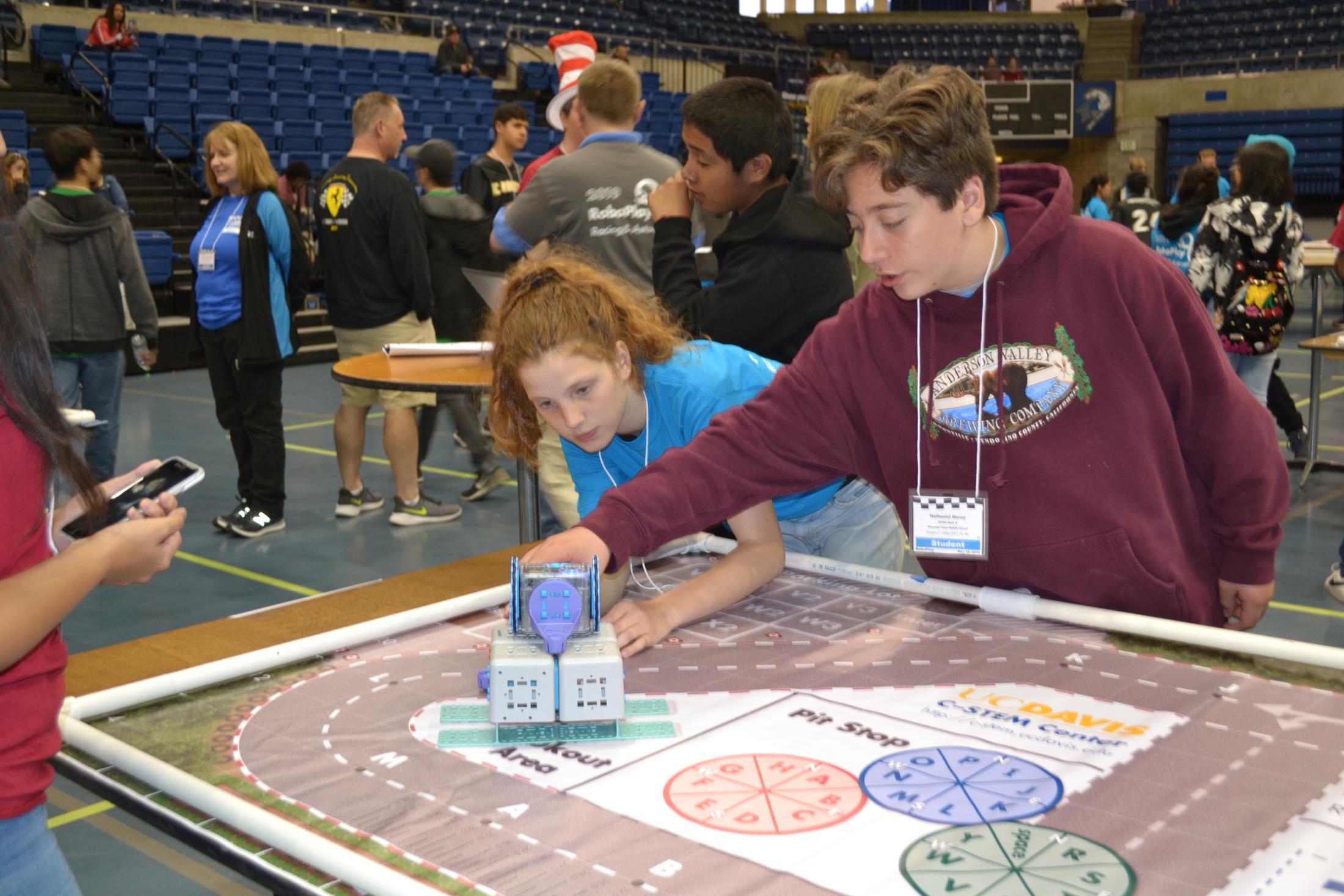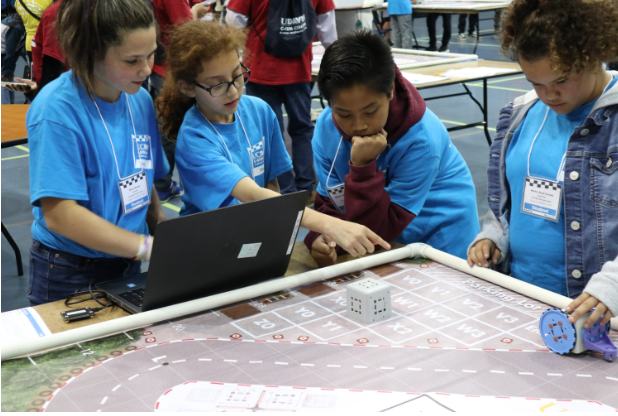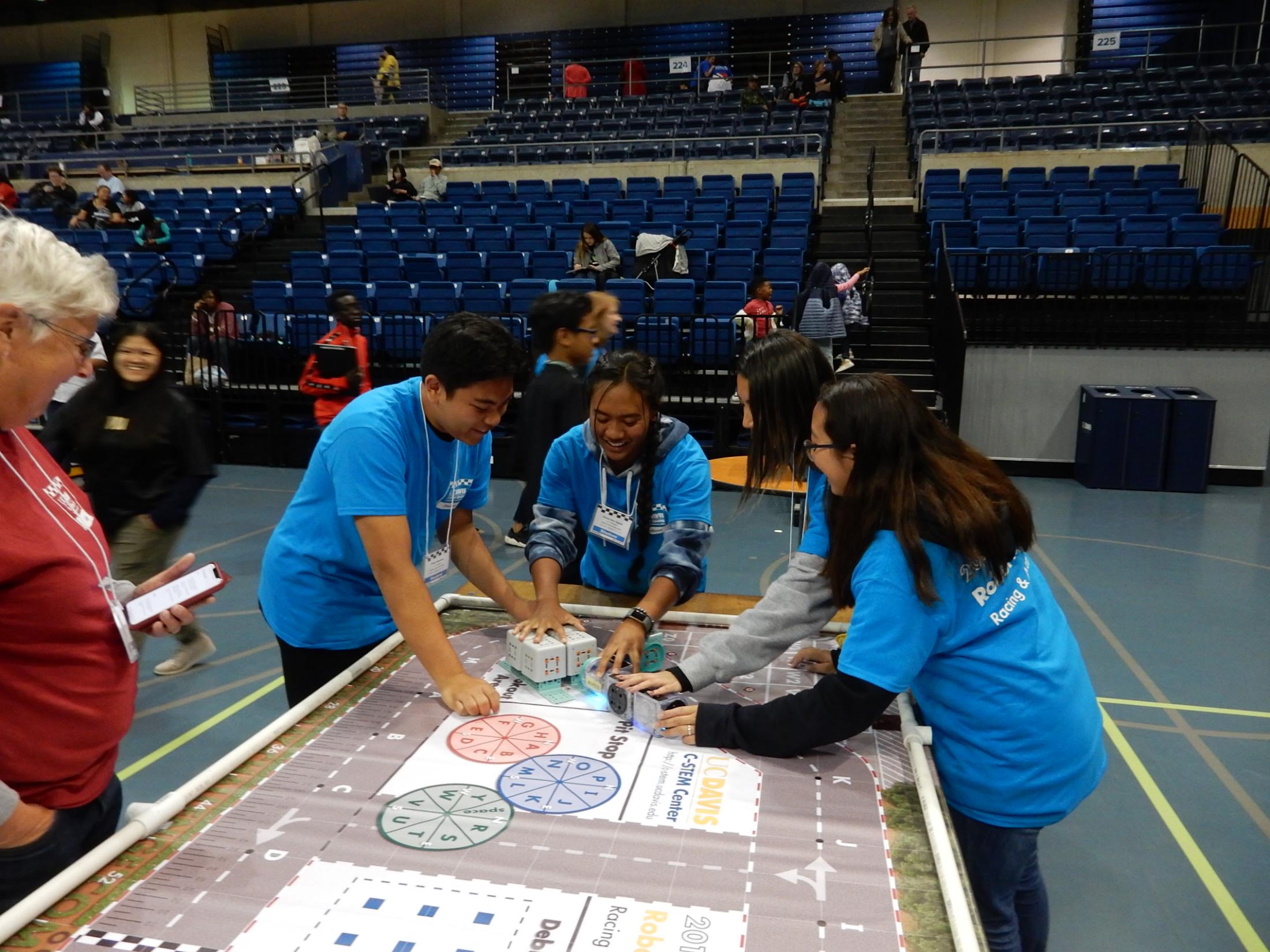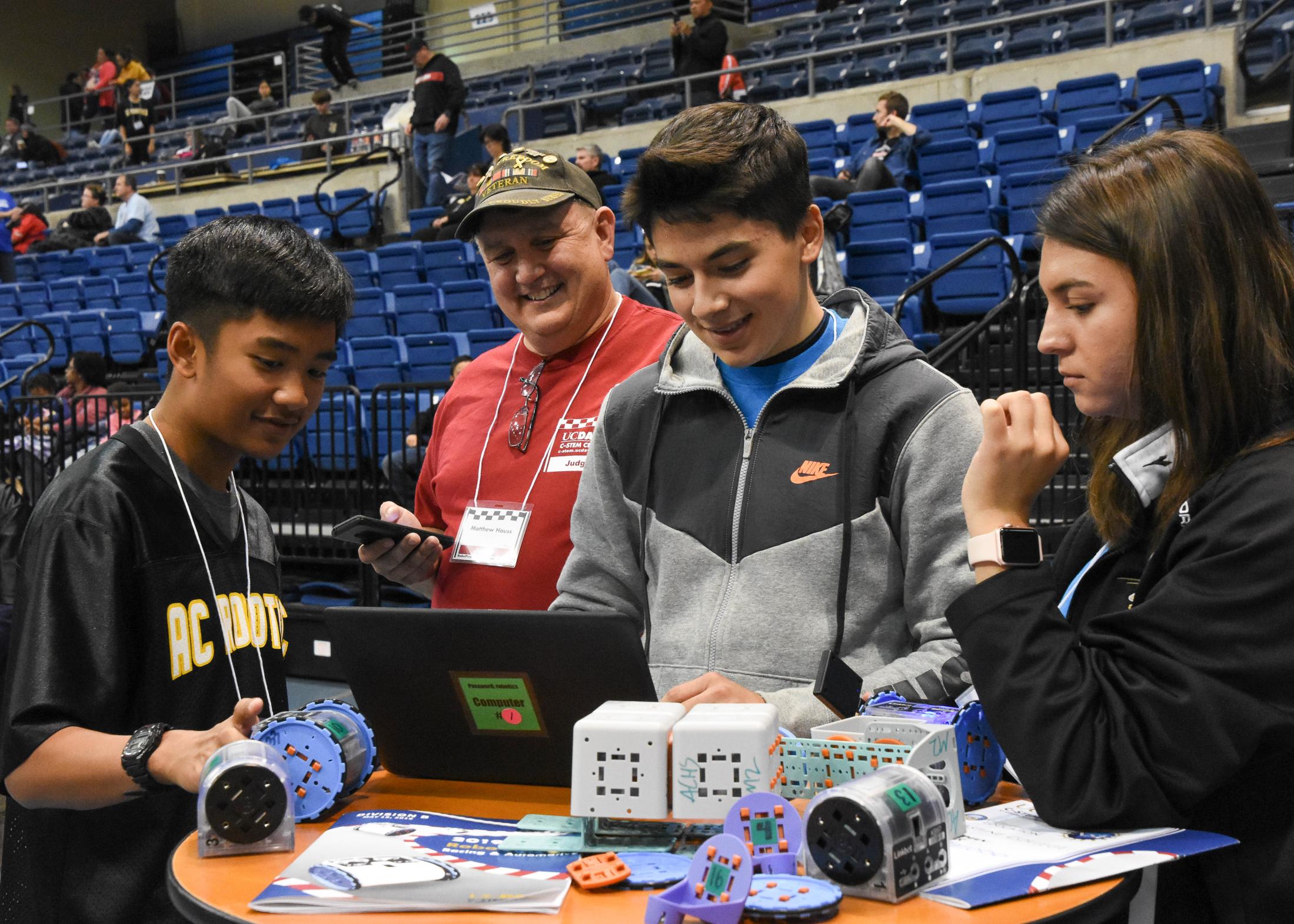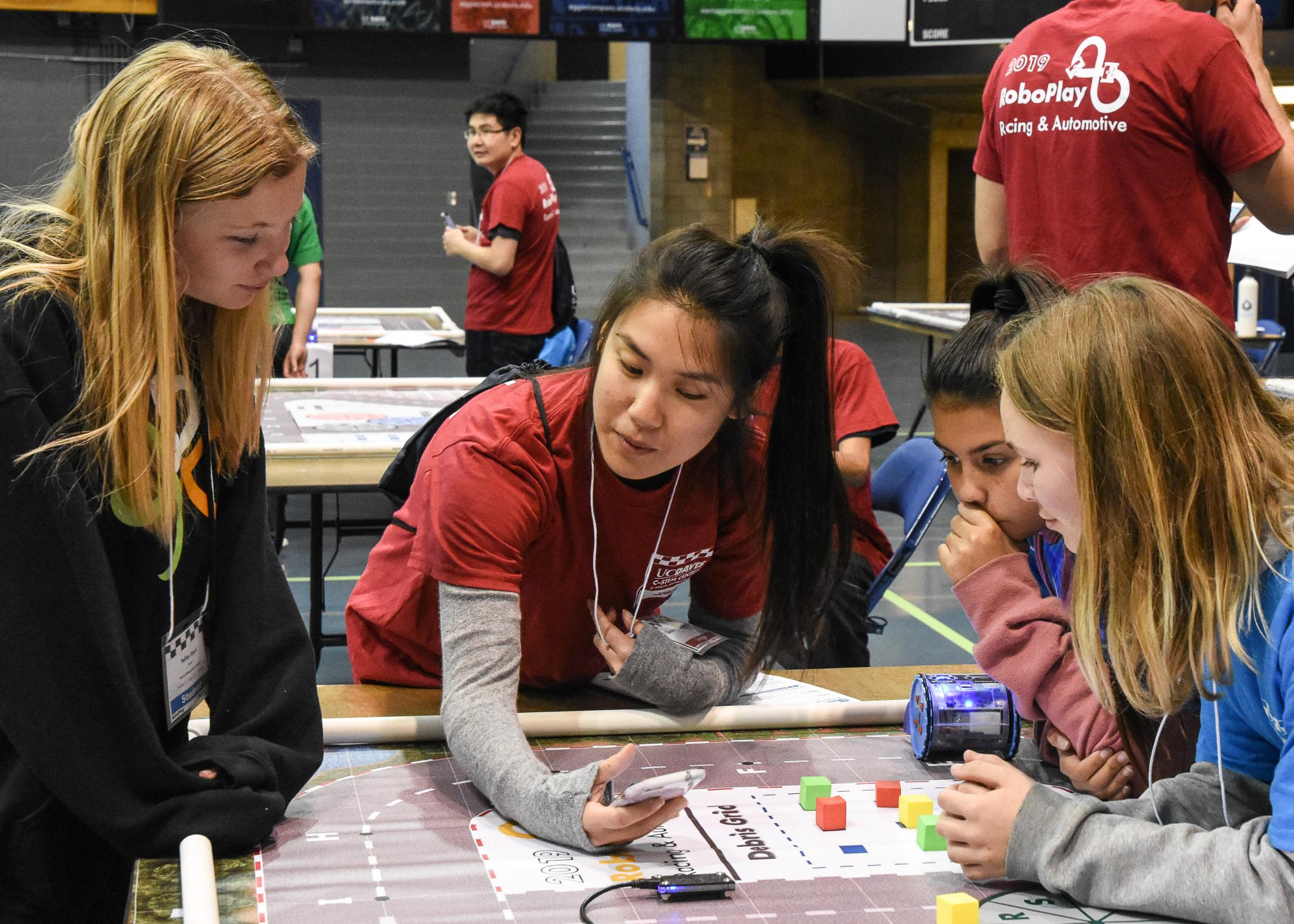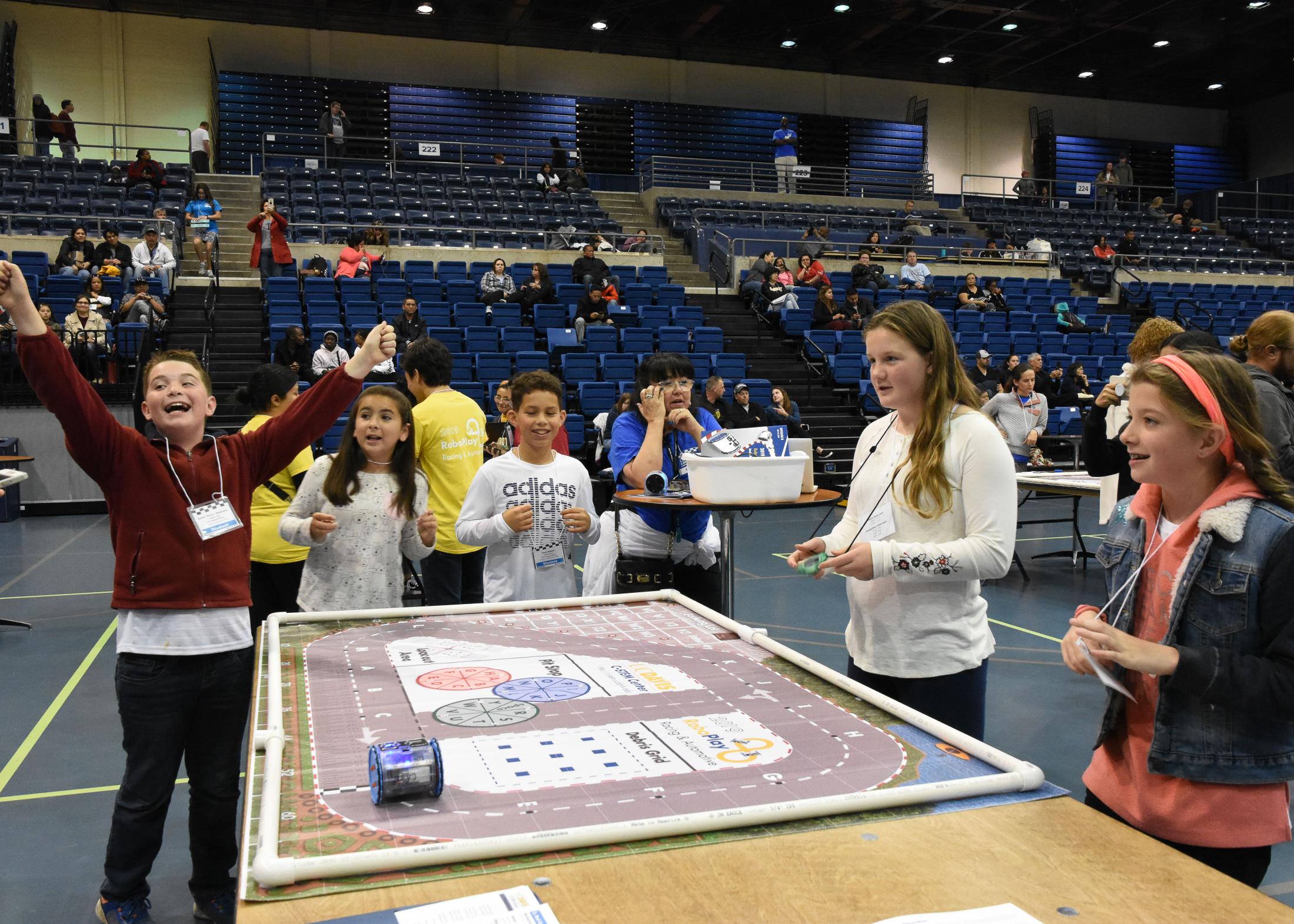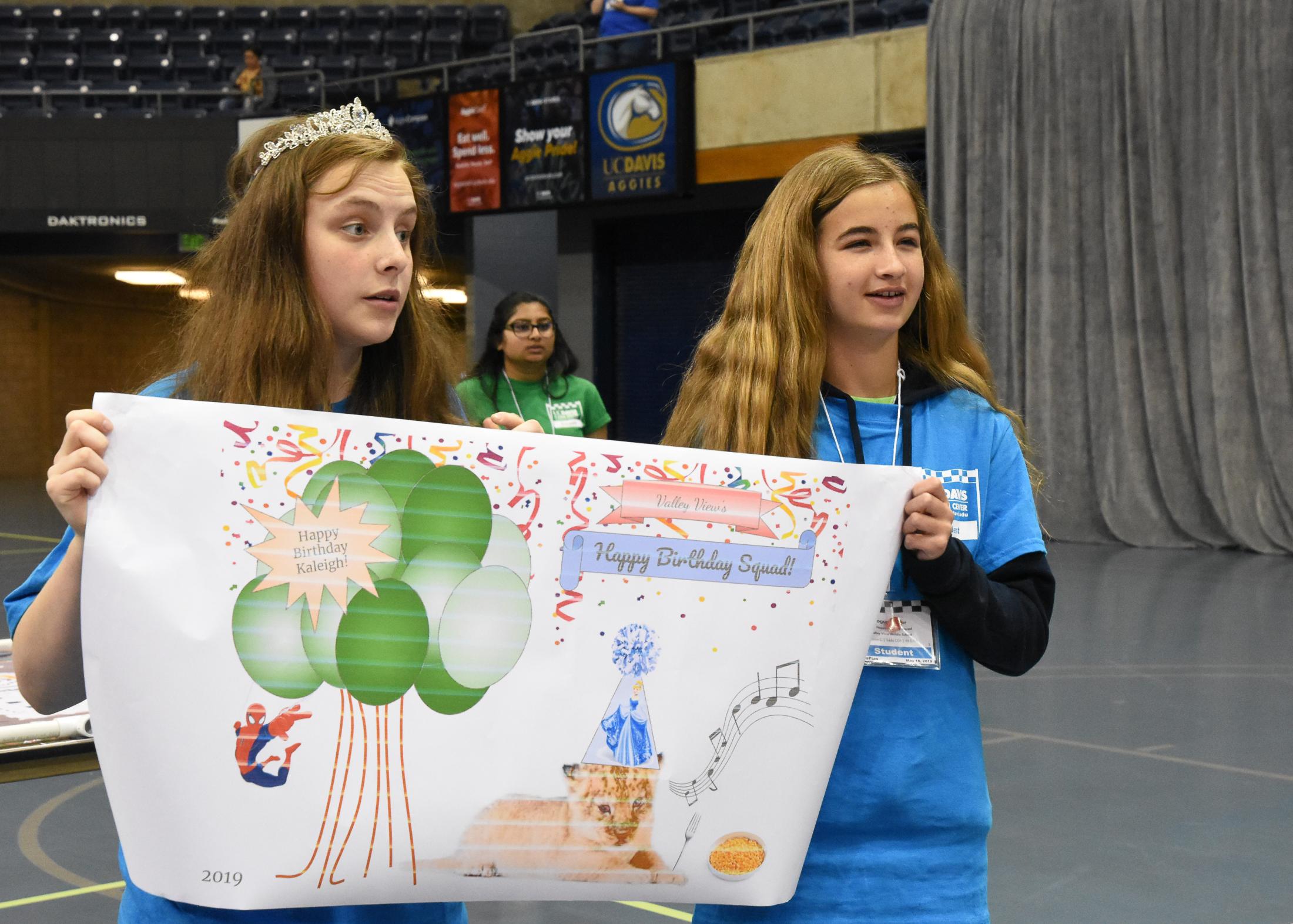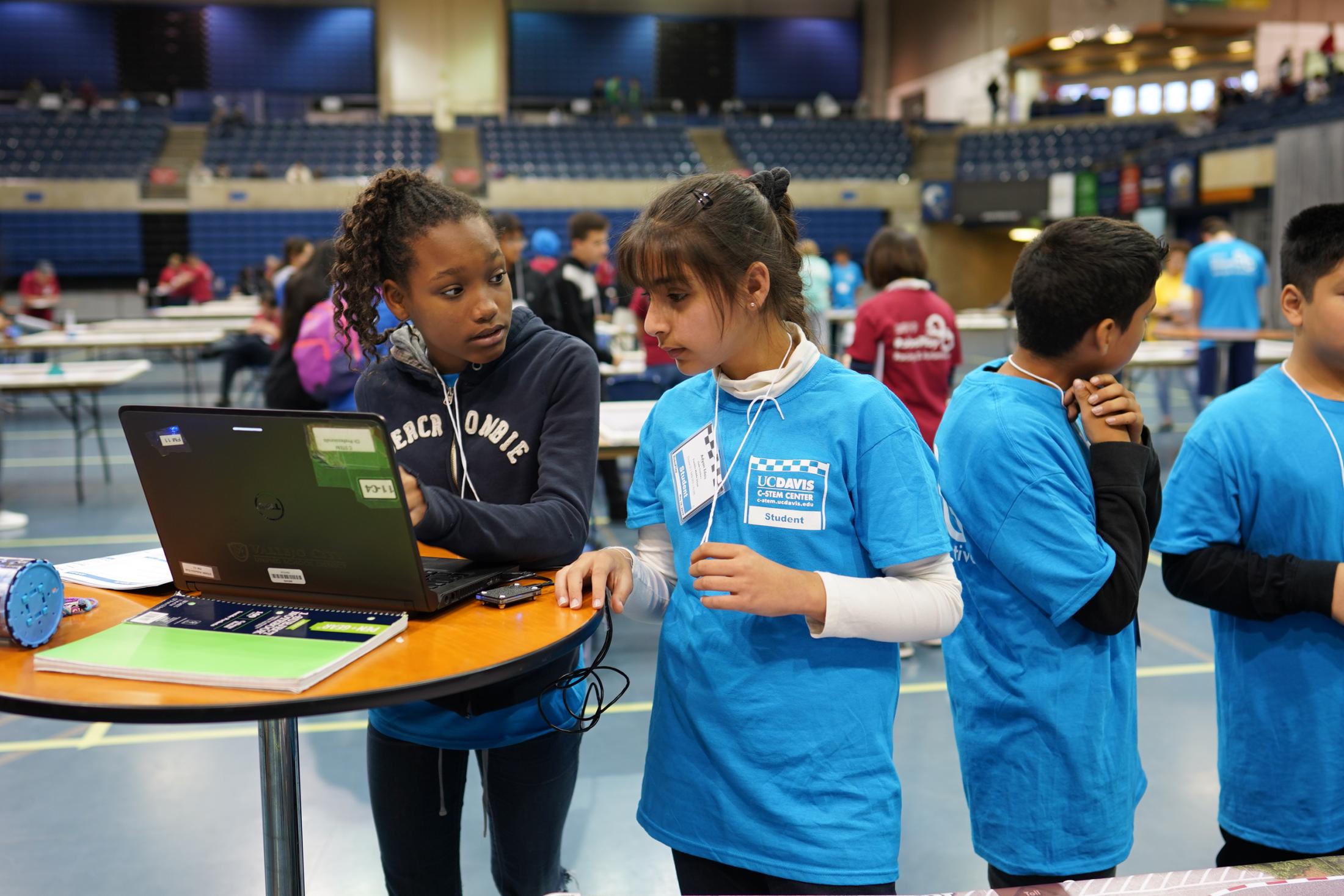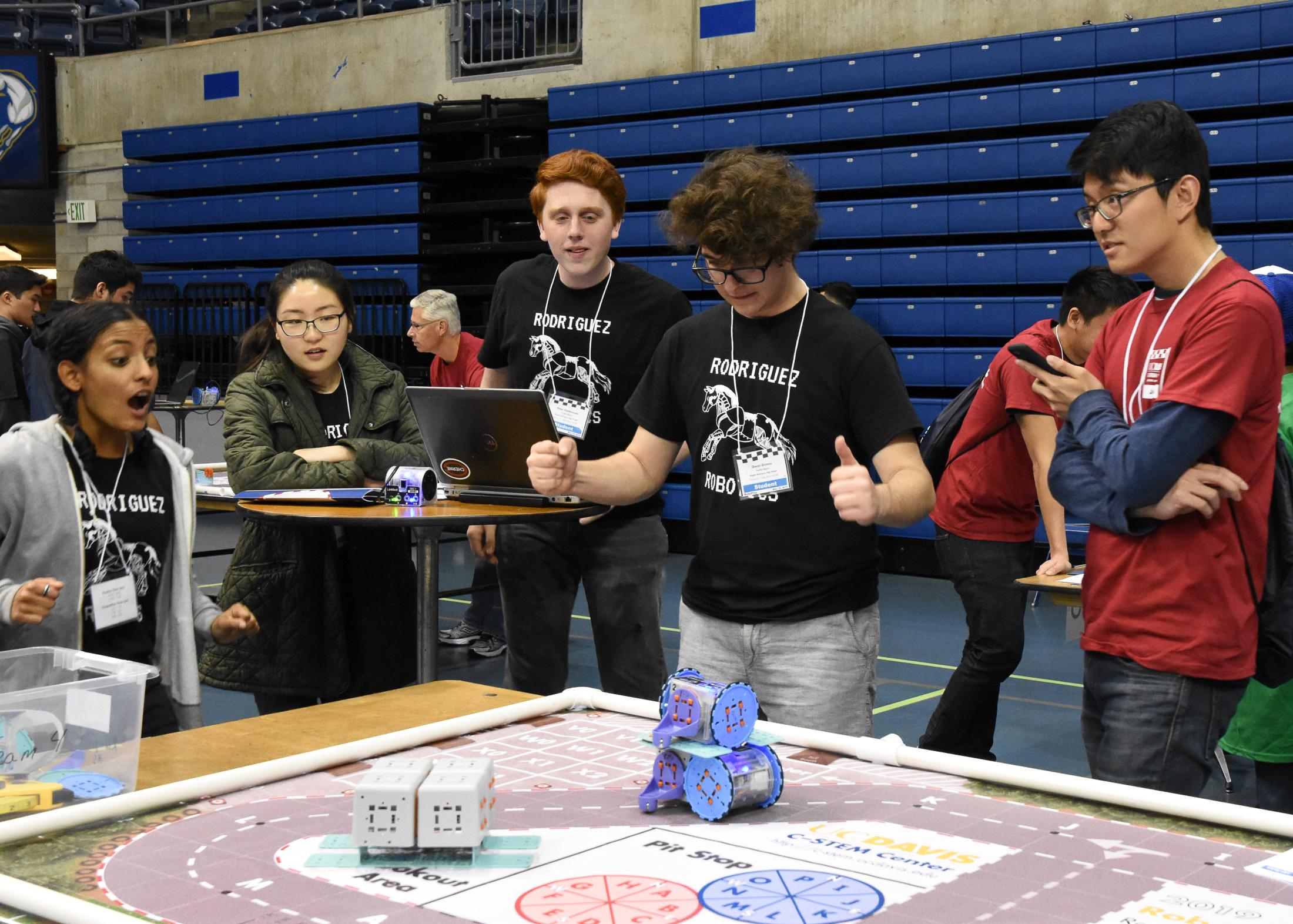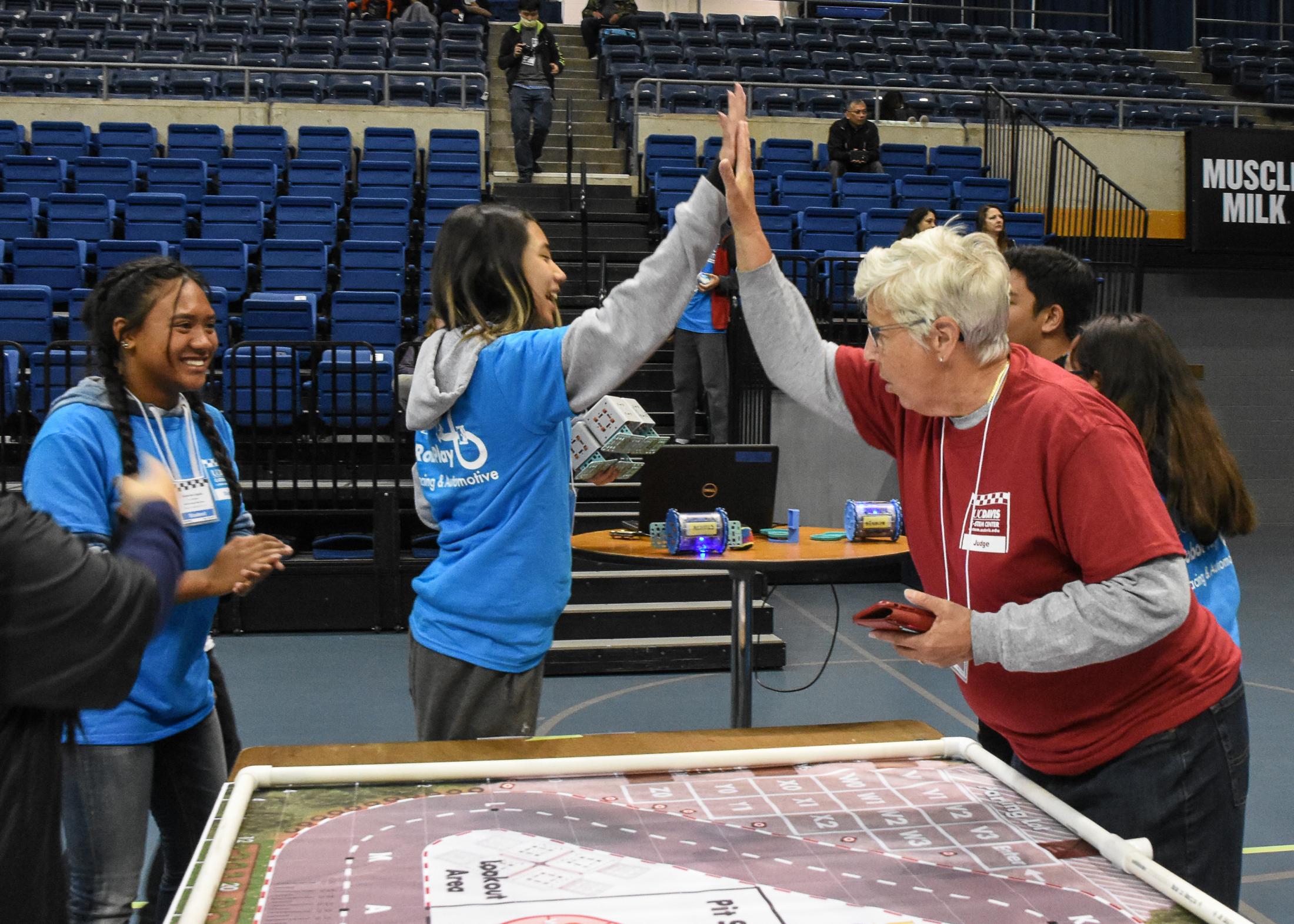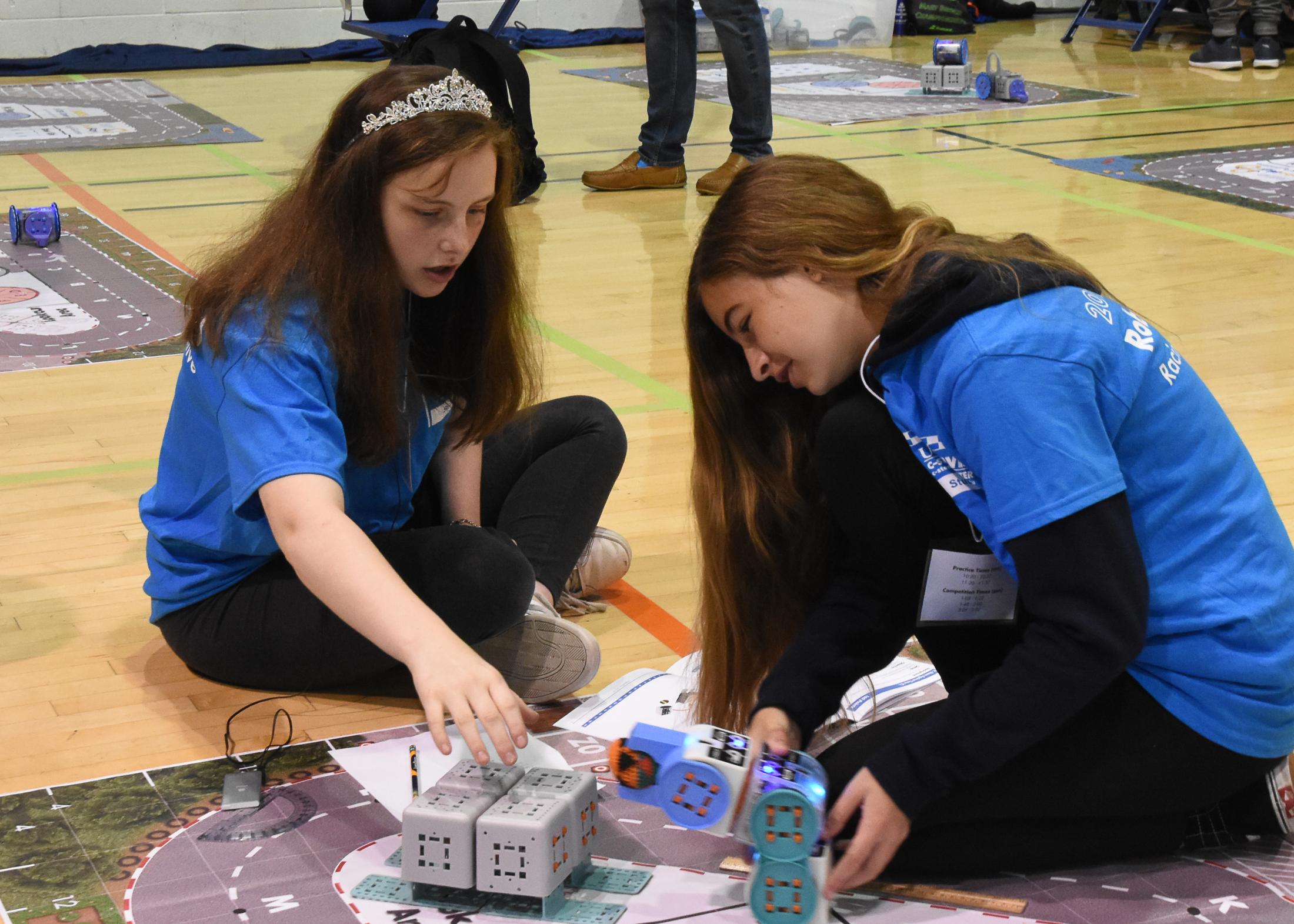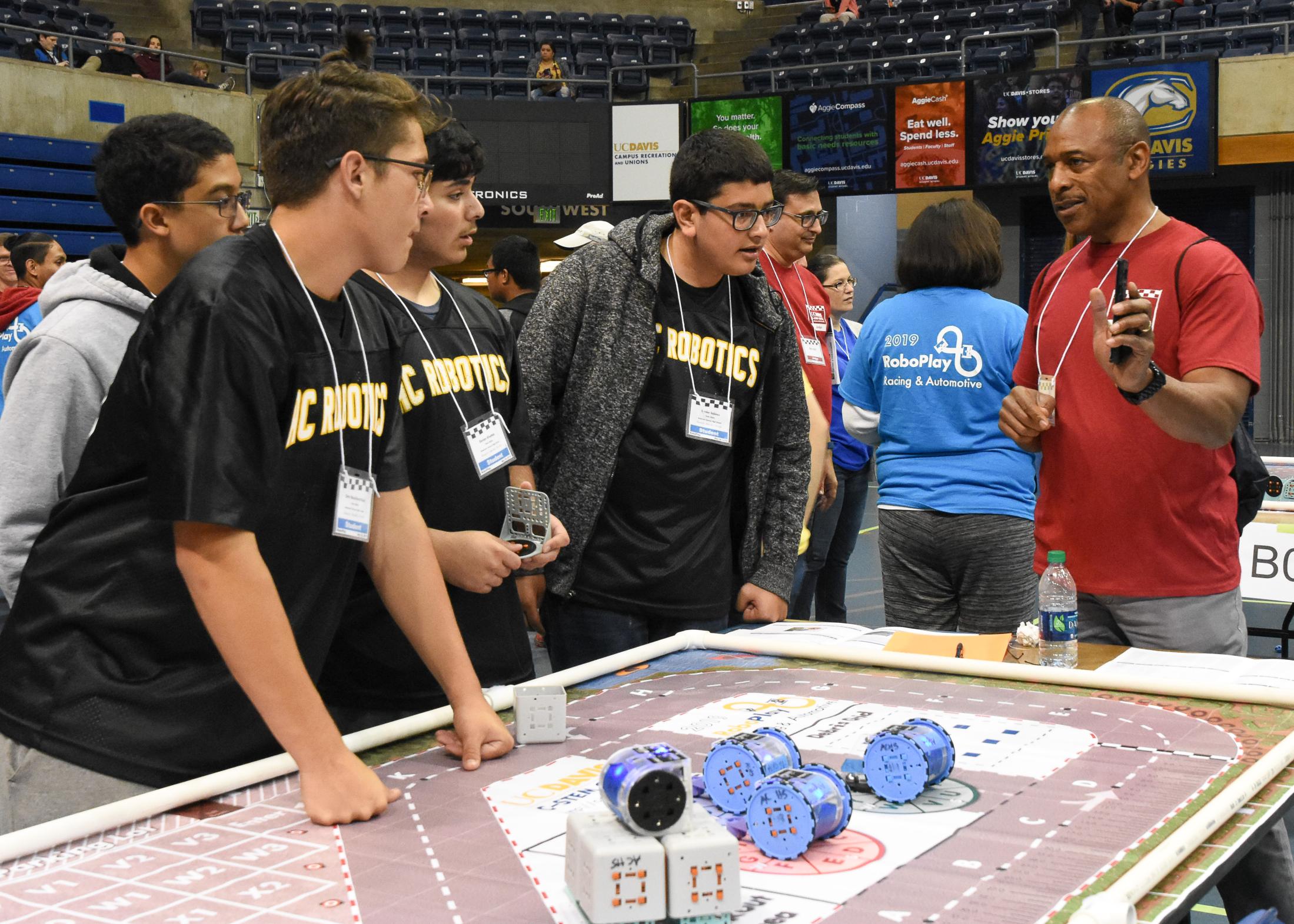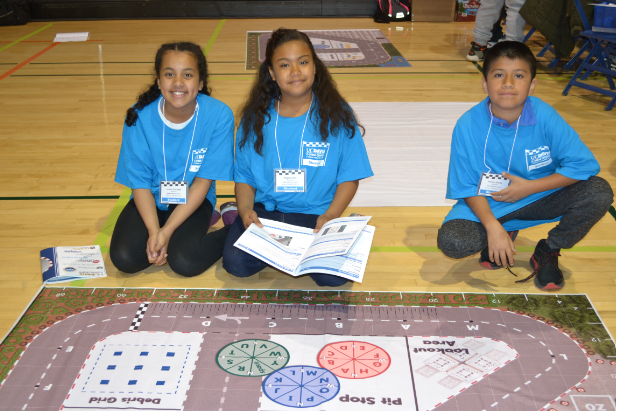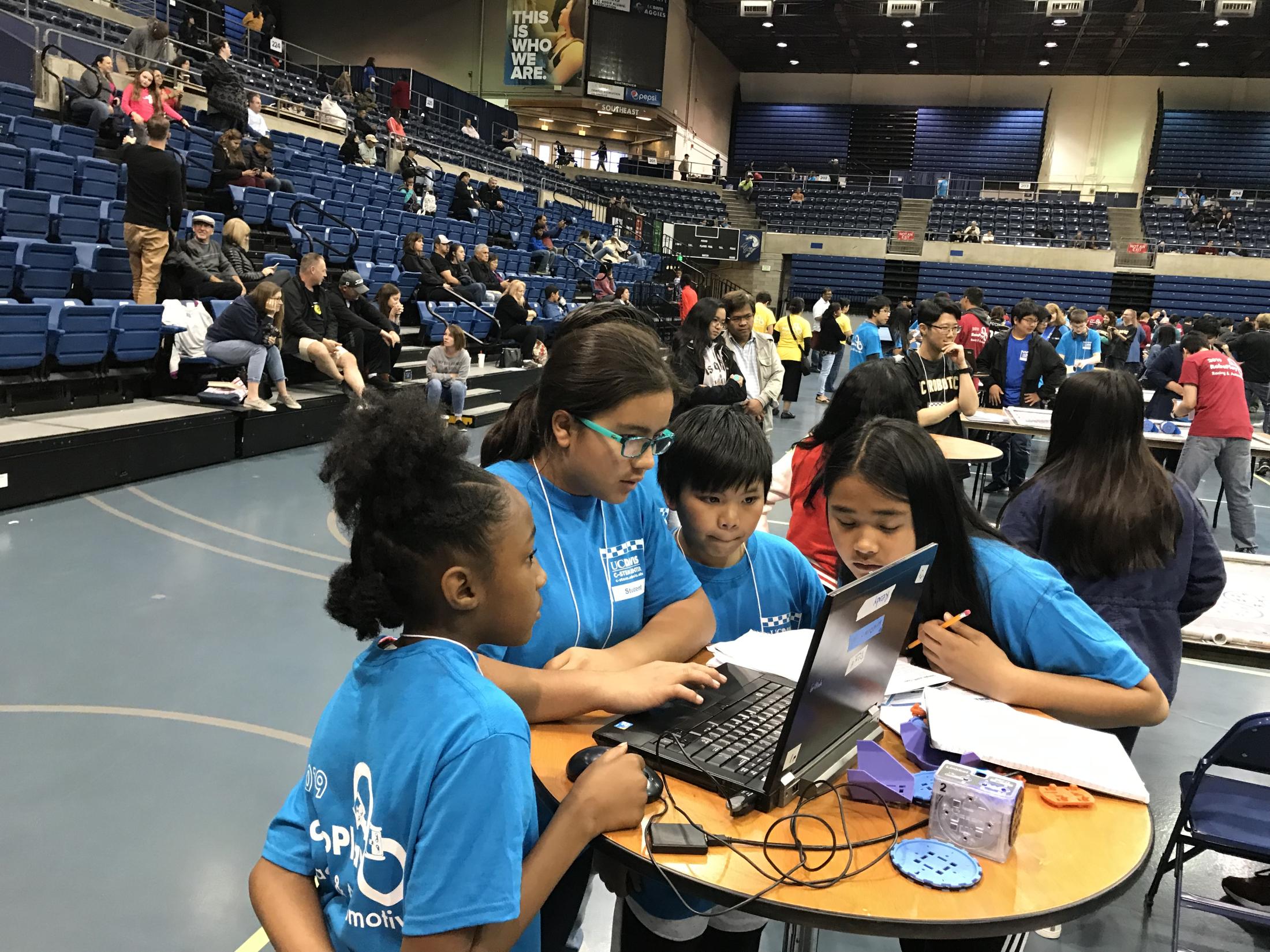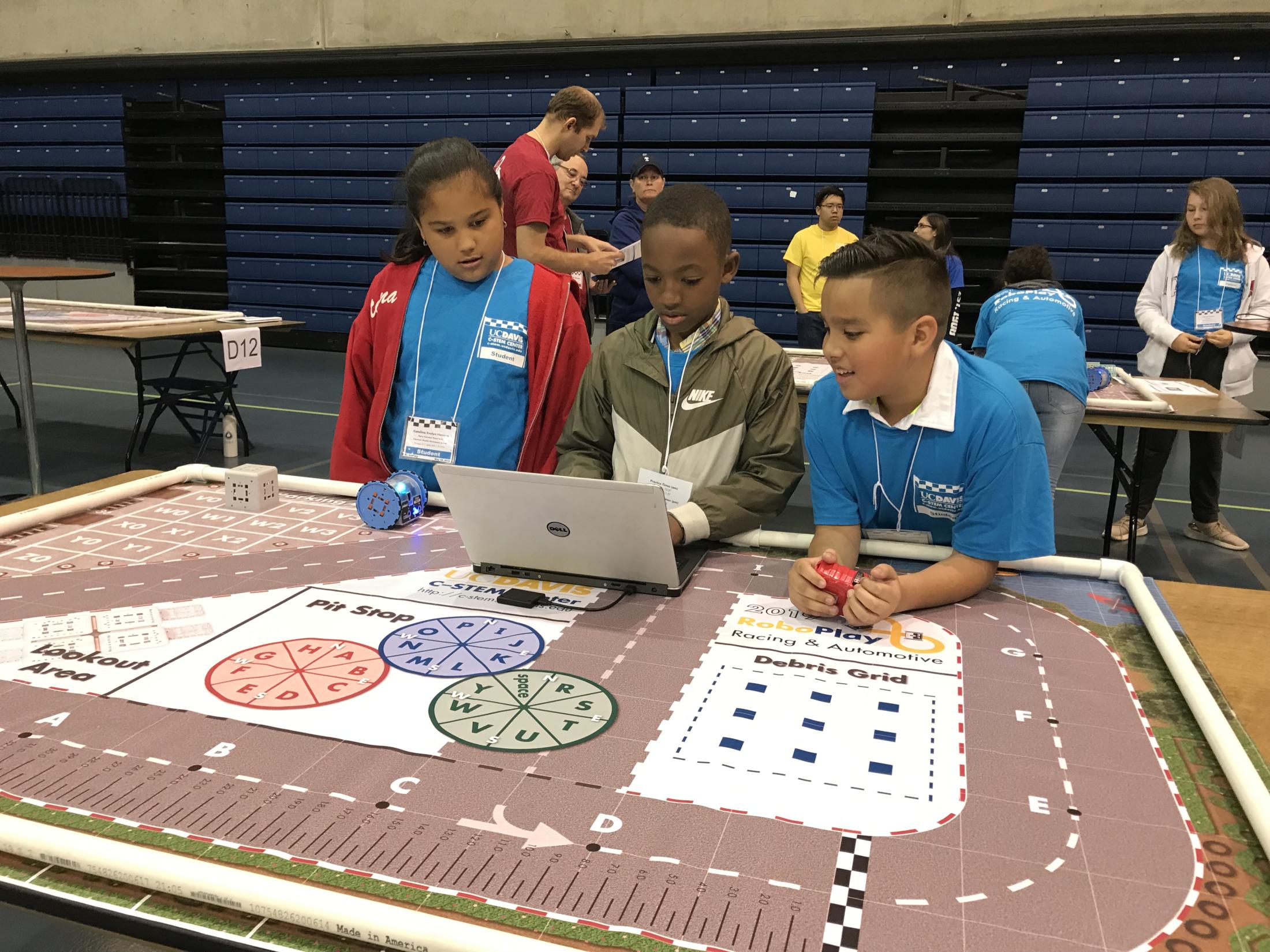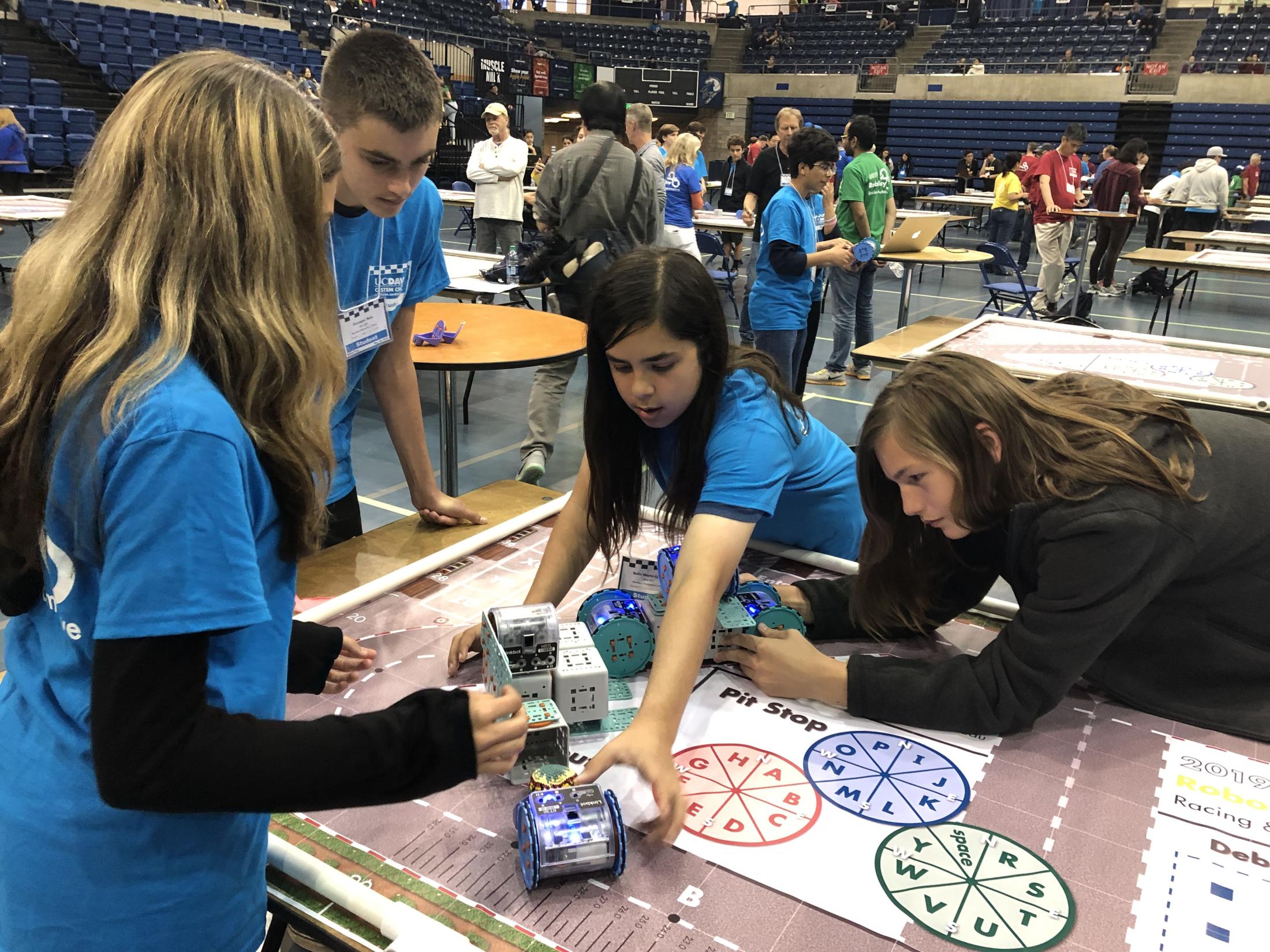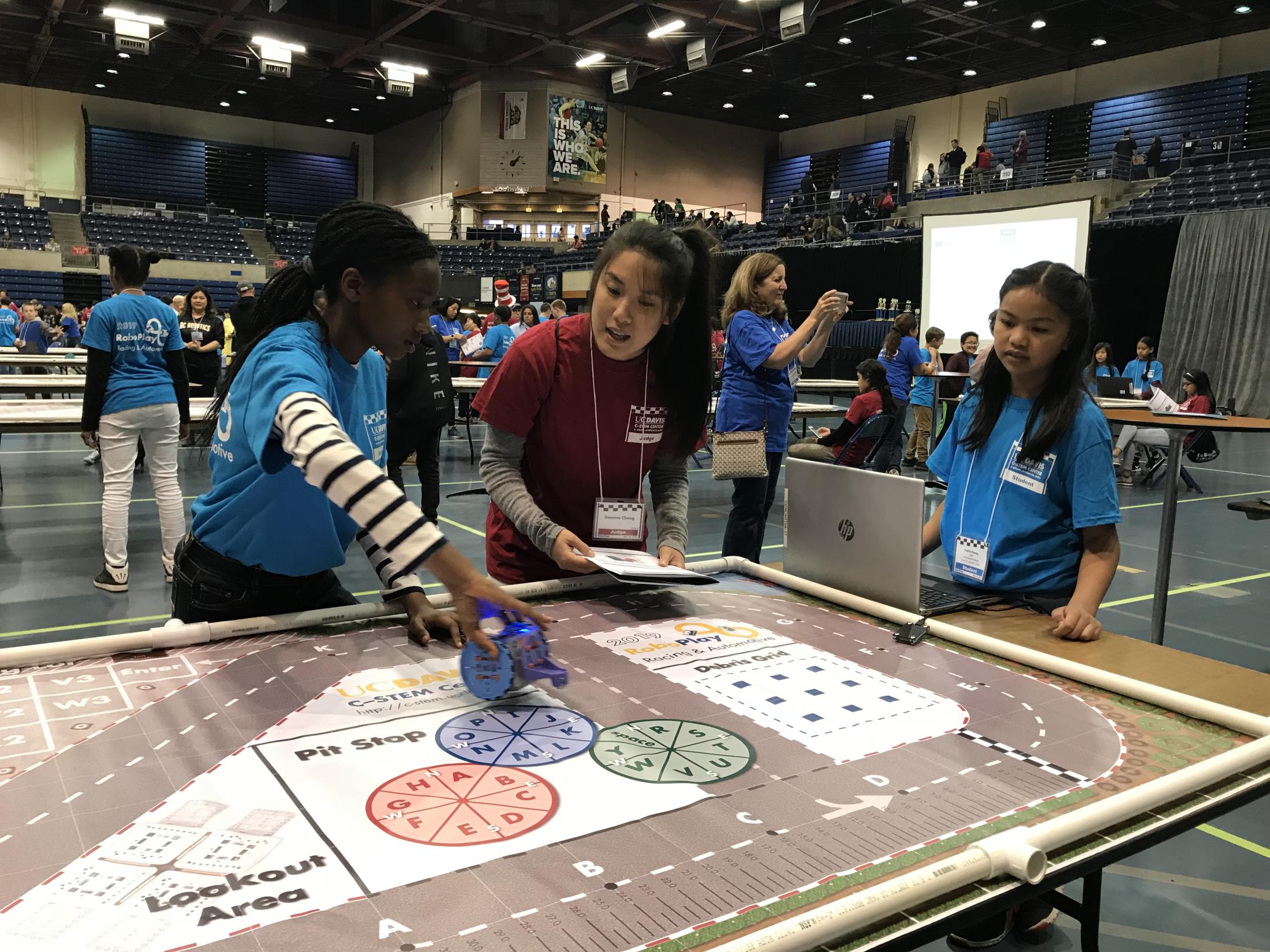 Recognition of Volunteers
Thank you for all the industry volunteer judges and UC Davis students for making the 2019 RoboPlay Challenge Competition possible!
2019 RoboPlay Challenges
The 2019 RoboPlay Challenge Board, Schedule Brochures for Divisions A-D, and Challenge Solution Videos are now available!
2019 RoboPlay Challenge Competition Winners 
https://www.flickr.com/photos/c-stem/40926562443/in/album-72157705198897372/
The 2019 RoboPlay Challenge Competition winners for Divisions A-D, Statewide and Regional, are now live!